Conor McGregor: I Hold Every Number In The Game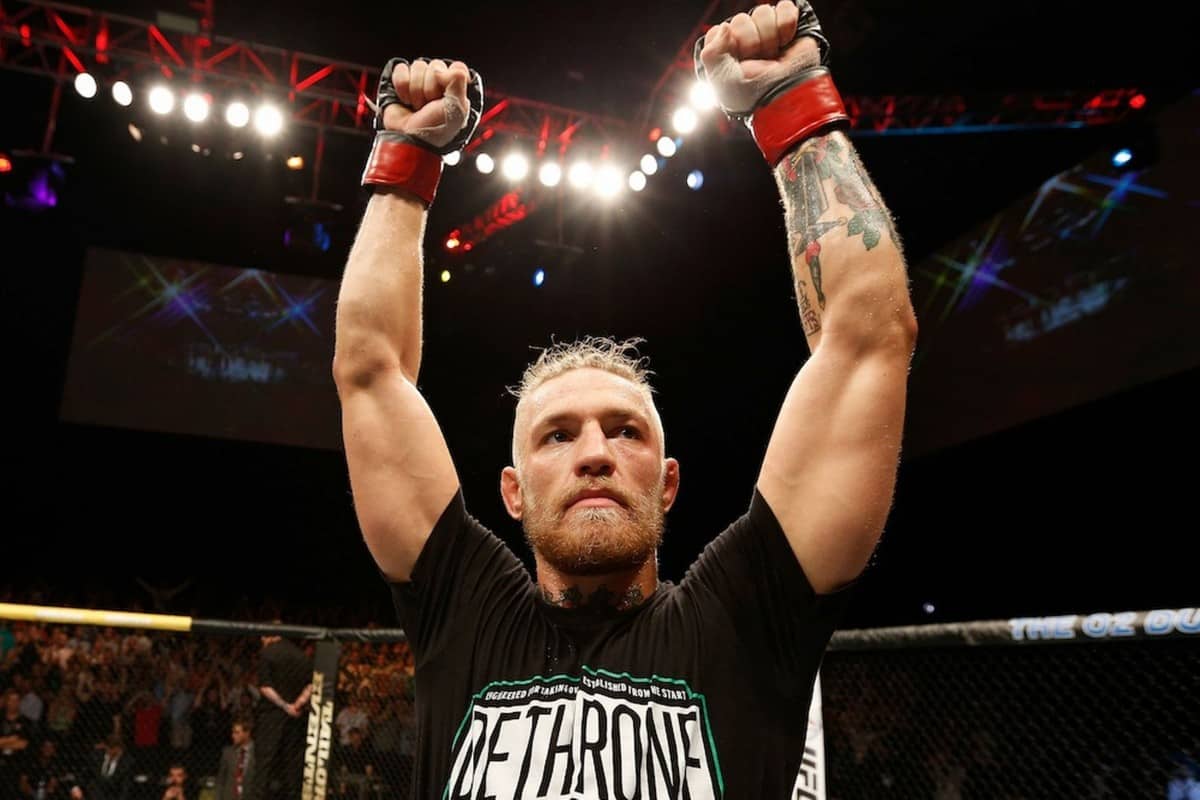 Interim featherweight champion the "Notorious" Conor McGregor is set to take on reigning 145-pound boss Jose Aldo on December 12, 2015 in the biggest fight in the history of the sport. The Irishmen has an opportunity to become the undisputed champion, but it seems as if the belt doesn't actually mean too much to him.
As one of the biggest stars, and biggest draws in the sport, the outspoken, and brash McGregor is doing quite well for himself, and recently speaking on America's Pregame, the "Notorious" one stated that not even undisputed boxing king Floyd Mayweather, who happens to be one of the richest athletes period, had the numbers that McGregor has at his age:
"At 26 years of age, I hold every record in the game. There is nobody in the history of combat sports who have done what I've done in the time that I've done it. Not even Floyd (Mayweather) had the numbers I have at 26 years of age," McGregor said.
Continuing on at the UFC's "Go Big" press conference, the "Notorious" one said that no matter the weight division, he's the "money fight":
"I'm the money fight in the male (expletive) in all the weight divisions."
Despite focusing more on the numbers than the titles, McGregor does indeed have some bold plans for the future. The young knockout artist has full confidence that he will dethrone Aldo in the main event of UFC 194, and after he does that, he doesn't plan on sticking around at 145-pounds much longer:
"The belts really mean jack (expletive). It's the numbers that really mean business. That's what I hold, every number in the damn game. As far as belts and stuff, I don't really care about belts," he said. "But December 12, I will unify the belt. I will move up to lightweight and take that belt as well."
Can McGregor have success at 155-pounds as well?