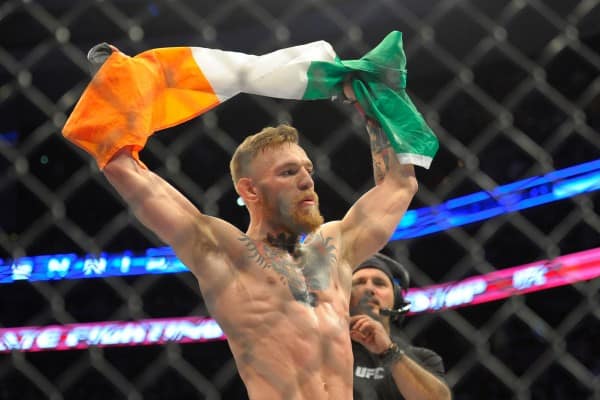 Interim featherweight champion Conor McGregor may be known for his silver-tongued trash talking skills outside the cage and his fight-ending knockout power inside of it, but the rising superstar also has a softer side to his heart that he's shown with his latest charitable venture in his native Ireland.
"The Notorious" recently put up a Facebook post detailing his donation of 50,000 Euros to fight homelessness in Ireland, a warm and welcome act that is seen from MMA fighters. It's a big area of need, so McGregor outlined his plan to help fix it online:
In the post, McGregor informed his fans of four events to promote the charity. He also detailed the breakdown of where his donation will go, with half of the Euros going to Simon Community homeless charity to fund a health clinic. "Notorious" said the other half would go to Focus Ireland's Family Services Division to help families in need get out of tough spots.
With his star shining like few others ever have in MMA, it's clear that McGregor is in a position that many UFC fighter struggling to make ends meet for themselves simply don't enjoy. But it's also awesome to see McGregor use his newfound riches to help those less fortunate in his native homeland, and it signifies that he cares about greater causes than just his own brand and celebrity.
The popular Irish bad boy will take on longtime 145-pound champion Jose Aldo in the main event of December 12's UFC 194 from Las Vegas, and he wins like many are predicting him to, that should only serve to benefit the homeless in Ireland even more.
He may be hard on just about every fighter even remotely near his weight class, but it's obvious that "The Notorious" has a soft side that is seldom seen in his many interviews.