Conor McGregor weighs up middleweight move after Sean Strickland wins title at UFC 293: 'I'd fancy it'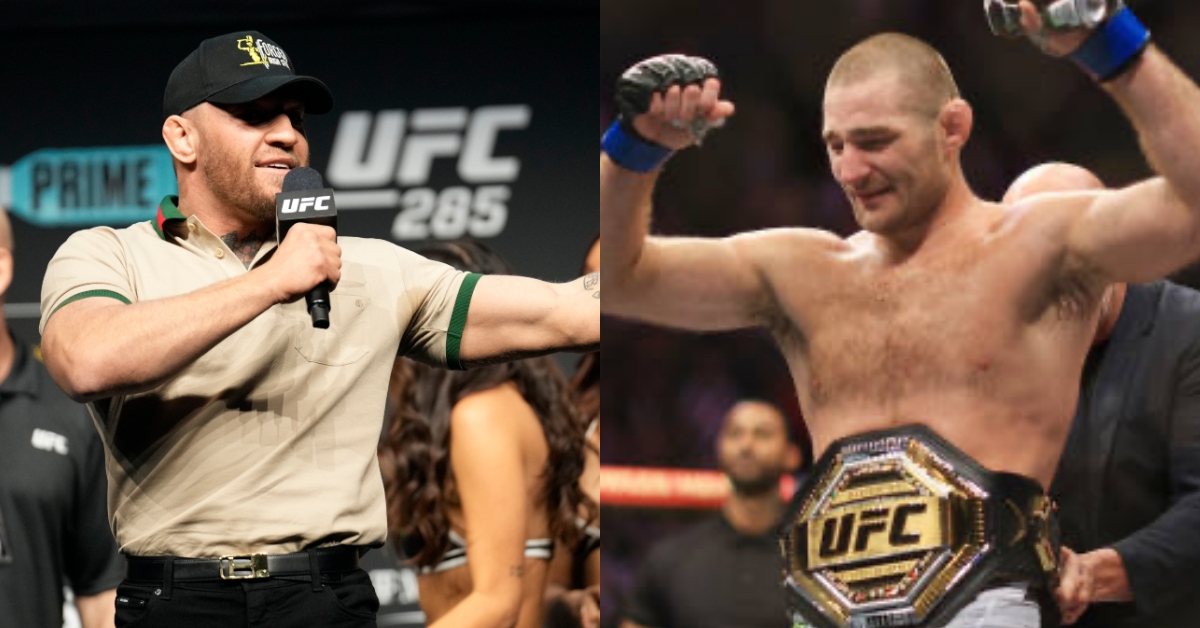 Conor McGregor is allegedly open to moving up to 185lbs and challenging Sean Strickland for the title after his insane performance at UFC 293.
Sean Strickland shocked the world on Saturday night as he walked down Israel Adesanya and utilized his defense and pressure to neutralize 'The Last Stylebender'. The first round almost ended with a TKO as well, but Adesanya was able to weather the storm after getting dropped by Strickland.
After five rounds, the victor was clear. Sean Strickland was crowned as the new UFC middleweight champion of the world, and Adesanya was apparently so disgusted with his own performance that he didn't even stick around for a post-fight interview inside the octagon.
Conor McGregor responds to fan who says he should move up to middleweight
After the performance, McGregor would take to Twitter and share his thoughts about the situation. "The 'spar only' method crowns the new UFC middleweight world champion," McGregor began. "Well done Sean. Unlucky Izzy. Two quality operators as well as completely opposite characters facing off, where else would you get it? Incredible! What a sport. What a company! @ufc is King."
After this, a fan mentioned that this would be a good time to move up to the middleweight division, and McGregor played along. "Conor move up to 185 this is your chance," the random fan said. 'The Notorious' would reply in classic fashion, humoring the guy by saying: "No mess, I'd fancy it."
Conor McGregor would even go a step further by replying to another tweet. "Next fight 170lbs?" The tweet read. McGregor would reply and simply say: "185(lbs)." This would surely be a sight to see, but likely would never happen. Conor McGregor made his start to the UFC fighting at featherweight and now fights in the lightweight and welterweight divisions (according to when he feels like cutting weight).
How would Conor McGregor fare in the 185lbs division?