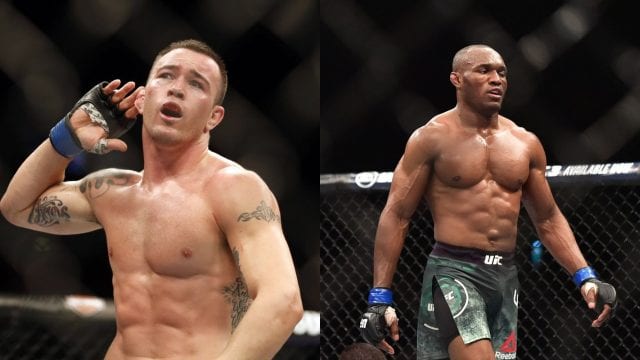 Colby Covington thinks that he has got into the head of UFC welterweight champion Kamaru Usman.
The former interim UFC welterweight champion is known for his trash and part of this is to try to mess with the mind of his opponent. Thus, he thinks that he has accomplished this goal.
UFC president Dana White has already stated that the fight is next for the 170-pound division as it will be Usman's next title defense. For Covington, he has gone on record by stating that he thinks he'll score a first-round knockout to win the title. According to the title contender, Usman will be clouded by emotions once the night of the fight comes.
"I don't think — I know I'm living rent-free [in Usman's head]," Covington told MMA Fighting. "Just the reaction I saw of him the day after his fight with Woodley, that showed me everything I need to know. I am in his head and he's going to fight me emotional and I'm going to knock him out.
"He going to be throwing wild, he's going to be trying reckless takedowns, and he's going to gas out, man. People don't realize how good I am and how good my cardio is until you're in that Octagon with me, and he's going to find out the hard way. He's going to get his head dunked underwater in the 10-foot part of the pool. We're not going to be in the kiddie pool like he's used to, so his time is coming to an end. It's just a matter of time."
As of this writing, the Las Vegas-based promotion has yet to announce a date and location for this championship bout.
If you enjoyed this story, please share it on social media!