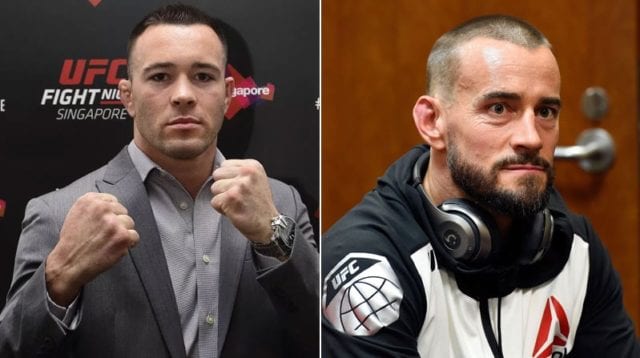 Colby Covington fires back at CM Punk over his most recent comments made by the former WWE Champion and UFC welterweight star during a recent media appearance.
The former WWE superstar made some headlines this week while being interviewed by Ariel Helwani to talk about various topics including the fact that he feels that Covington is appealing to the lowest common denominator regarding his support of President Donald Trump and believes that Covington is nothing more than a racist. It's well known that he even visited Trump in the White House.
"I get what Colby (Covington) is doing, but it's racist. Anything to do with racism is bullshit. Colby is targeting the lowest common denominator but it's not clever," said Punk on Ariel Helwani's MMA Show.
Punk lost in his MMA debut against Mickey Gall at UFC 203 in September of 2016 by first round submission. Despite not having a ton of experience, UFC President White gave the former WWE champion another shot at fighting inside of the Octagon.
As seen in the opening bout of the main card for the UFC 225 pay-per-view event at the United Center in Chicago, Illinois, fellow welterweight Mike Jackson was able to beat Punk by unanimous decision.
Covington responded to the comments made by Punk when speaking to Fightful.com's James Lynch.
"This is coming from a guy who stole all his moves from KENTA. He's a fake motherfucker, you can't believe a thing that comes out of his mouth. I didn't hear those remarks. I don't pay attention to someone who is irrelevant to MMA. Don't use my name to get notoriety and clout in the MMA world because you're a joke. You're 0-2 in the UFC against two bums they had to bring in. CM Punk should stick to his little bullshit, and leave the prime time to me," Covington said.
UFC welterweight champion Tyron Woodley is expected to make his next title defense against Covington at an event that has yet to be officially announced that could go down later this year or early 2019.