Video – Former opponents Chuck Liddell, Tito Ortiz party with Israel Adesanya post-UFC 287 title win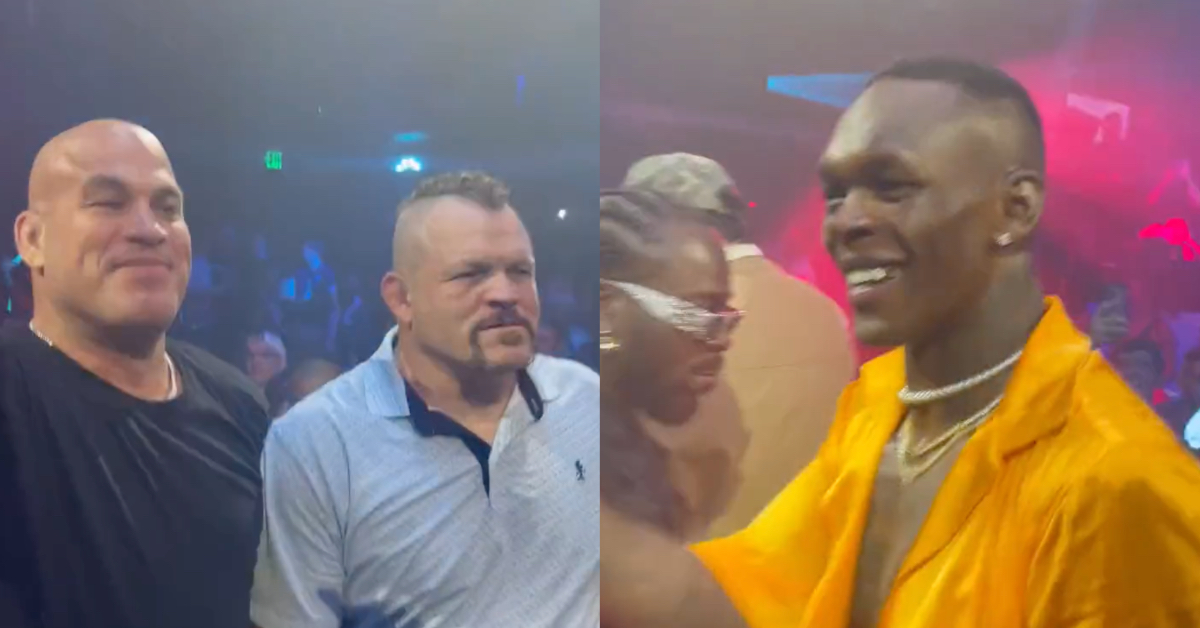 Mixed martial arts legends Chuck Liddell and Tito Ortiz were seen celebrating with newly-crowned UFC middleweight champion Israel Adesanya after his UFC 287 win on Saturday night.
Adesanya, who knocked out longtime rival Alex Pereira, regained the 185-pound title after losing it last November. He partied with Liddell, Ortiz and even Kamaru Usman at the E11EVEN nightclub in Miami, Florida.
Chuck Liddell and Tito Ortiz Have History
The two MMA legends were involved in one of the greatest rivalries in UFC history. Liddell (21-9) won the first two fights by knockout at UFC 47 and UFC 66 while Ortiz (21-12-1) secured his own KO win in Nov. 2018.
Liddell and Ortiz, who both are former UFC light heavyweight champions, were both inducted into the UFC Hall of Fame in 2009 and 2012, respectively.
Liddell, one of the greatest mixed martial artists in history, initially retired in 2010 but returned for the 2018 bout with Ortiz in which he came up short. He ultimately ruled out another return in March 2020.
Ortiz, who last fought in Dec. 2019, has been outspoken about wanting one final fight to end his career. He had a short-lived retirement in 2018.
Now, it seems that Liddell and Ortiz have a rekindled friendship as they were both dancing alongside Adesanya after UFC 287.
Adesanya, the two-time middleweight titleholder, had every right to celebrate after finally conquering his biggest career obstacle in Pereira, who previously defeated "The Last Stylebender" on three separate occasions, twice in kickboxing and once in MMA, respectively.
Now, the 33-year-old is focused on cementing his legacy as the greatest 185-pounder of all-time. During his post-fight press conference, he shot down a potential trilogy bout with his long-time rival. Instead, he wants to face new opponents to further solidify himself as champion.
Adesanya will undoubtedly join Liddell and Ortiz in the UFC Hall of Fame someday.