UFC middleweight champion Michael Bisping is coming hot off his first career title defense against Dan Henderson at UFC 204 earlier this month, in which 'The Count' took home the unanimous decision win to retain his title.
Bisping initially won the title when he downed former champ Luke Rockhold in their main event clash at UFC 199 this past June. The Brit was a late notice replacement for Chris Weidman, who was forced to pull out of the contest due to an injury sustained in training camp.
With Bisping coming off of a successful title defense, he will now sit and wait to see how Rockhold and Weidman perform in their respective upcoming matches as the winner of one will surely be next to challenge him for the 185-pound throne. Rockhold will clash with Ronaldo 'Jacare' Souza in the main event of UFC Fight Night 101, while Weidman will meet Yoel Romero at UFC 205.
Weidman recently spoke to FOX Sports to discuss his upcoming bout with Romero, stating that if he earns the opportunity to step into the Octagon with Bisping, it will be the easiest fight he's had in years:
"I beat Yoel, I get Bisping, that's an easy day," Weidman said. "He's a tough guy, he showed he's tough without a doubt but it might be one of my easiest fights I've had in years to get that fight with Bisping."
Weidman was watching closely as Bisping defended his title against the now retired 46-year-old Henderson, who was able to knock the champion down twice with his signature 'H-Bomb'. 'The All American' in fact scored the bout in favor or Henderson, giving him three of the five rounds contested:
"I love Dan Henderson, legend of the sport, and I thought he still had the same chances with his right hand but I thought Bisping would have done better not getting hit by it knowing that was the only thing he really had to worry about," Weidman explained. "I thought Dan obviously being 46 years old, I thought time would end up wearing him down and Bisping would kind of grind him out and the fight would end up looking kind of easy for Bisping if he wasn't to get knocked out in the first round. I thought Henderson won rounds 1,2 and 5 so that was amazing to watch a 46-year old do that to the champion.

"Definitely surprised me, I didn't expect that."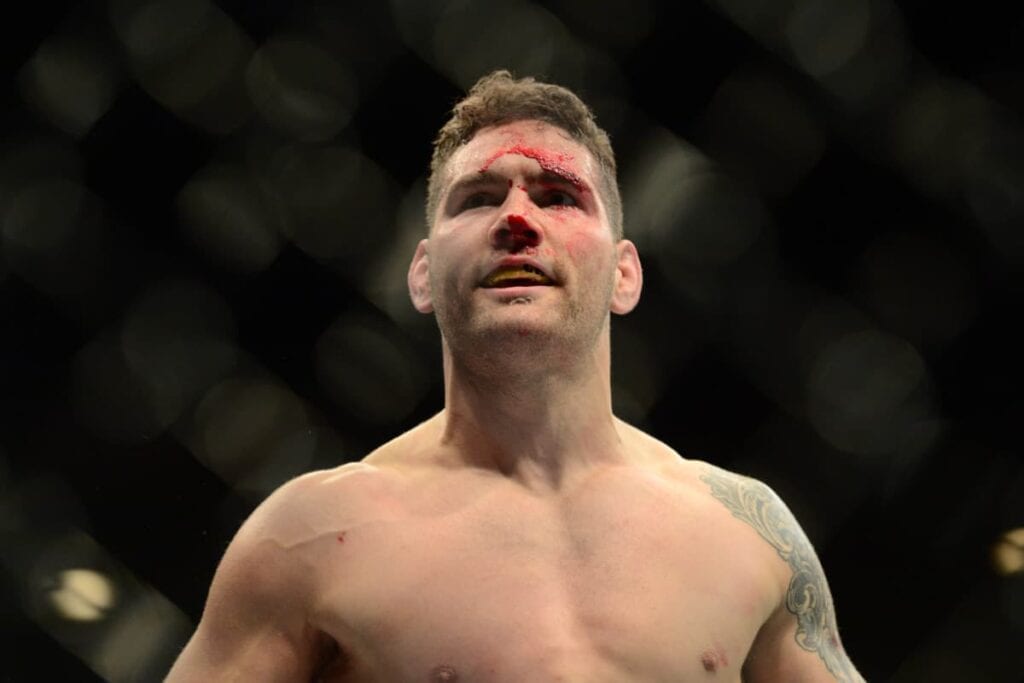 Bisping and Weidman have been exchanging words throughout social media for quite some time now, building up quite the rivalry between the two for a potential showdown inside the Octagon. If Weidman is able to emerge victorious come fight night in New York, they might just get the opportunity to settle their differences:
"Me and him have been going back and forth for years now. Not really back and forth, he's always just kind of crapped on me and my career. He was always jealous of me and everything I've accomplished," Weidman said. "I came up quick and he was just a guy that never fought for the title but had a ton of fights in the division. I thought there was definitely some saltiness and bitterness on his part.

""When he won the championship I was saying it was embarrassing having Michael Bisping as champion and from that we've been going back and forth.""
While Weidman has a hard time believing Bisping can handle himself and the other four monstrous competitors in the top five of the middleweight division (Rockhold, 'Jacare', Gegard Mousasi), he does admit that Bisping proved him wrong once before when he knocked out Rockhold at UFC 199:
"I don't see him beating any of those four, but I didn't see him beating Luke (Rockhold) and he proved me wrong with that. He's dangerous, it's MMA, you've got to take these guys seriously but the odds would definitely be against him," Weidman said.

"Without a doubt and that's being as nice as possible, he would be a heavy underdog I think to any of us."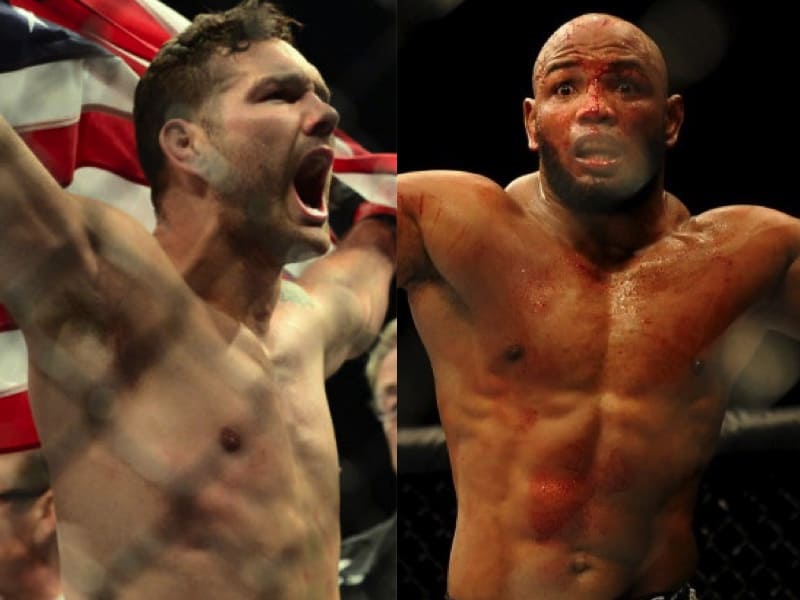 Weidman will meet Romero on the main card of UFC 205 live on pay-per-view (PPV), from Madison Square Garden in New York City on November 12, 2016.