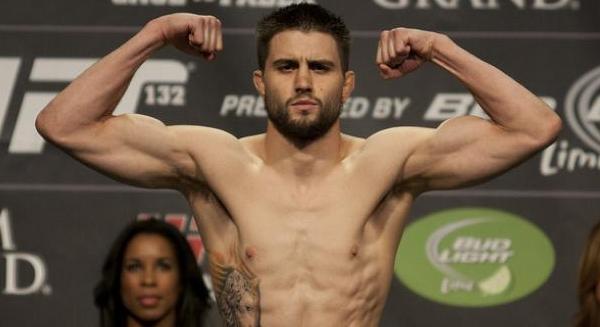 After his historic back and forth five round war with reigning welterweight champion "Ruthless" Robbie Lawler in the main event of January 2's UFC 195, Carlos "The Natural Born Killer" Condit felt as if he had done enough to secure the title.
Much of the mixed martial arts (MMA) community felt as if he had as well, but it was Lawler who was awarded a split decision victory in a slugfest for the ages.
In the aftermath of the scrap, fans seemed to be dead set on a rematch, but surprisingly, Condit admitted that we may not see him compete again, indicating that it could be the end of the road for him.
Now just eight days removed from his throw down with the "Ruthless" one, the former interim UFC champion is still unsure of what the future holds for him. However, he did say that the idea of a rematch with Lawler could excite him:
"I've been thinking about my future for a long time. Fighting is a tough sport where happy endings are few and far between, and I definitely want to leave the game before the game leaves me. Fighting is such a big part of who I am and the chance to get back in there with Robbie again is something I could get excited about. But if it's time to explore a new path, then I'll go into it with the same passion. It's always been about the journey for me and I guess we'll have to wait and see how things play out." Condit told UFC.com
Aside from just his fight with Lawler, Condit has proven to be one of the most exciting fighters in the sport today. At only 31 years of age, "The Natural Born Killer" has quite a bit of mileage on his career, but he may have just a bit of gas left in the tank.
Would you like to see Condit make one more run at gold?