TUF 10 finalist Brendan "The Hybrid" Schaub will look to move one step closer to shot at the UFC Heavyweight title, facing Mirko Cro Cop at the main card opener of UFC 128, next week at Prudential Center in Newark, New Jersey.
Currently enjoying an impressive three-fight winning streak, 7-1 Brendan Schaub has six first round KO victories to his record. In his last fight, Schaub dominated the Octagon veteran and former UFC Heavyweight title challenger Gabriel Gonzaga at UFC 121, walking away with a Unanimous Decision victory.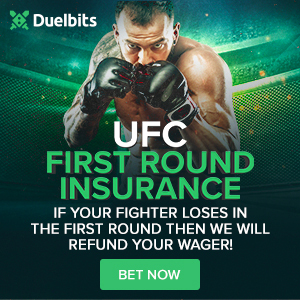 Here's what Brendan Schaub had to say about his preparations for the fight against Mirko Cro Cop, modern day Heavyweights and the possible title shot:
So it's Mirko Cro Cop for you on March 19th, how's your preparations going?
Training is going really well. We have the regular monsters over here, Shane Carwin, Todd Duffee, Mike Kyle… The usual tough guys around. We also brought some southpaws to help me out preparing for Mirko. Guys like Ovince St. Preux. He's a very tough fighter and a really helps me out in this camp.


What's the main thing you're working on in this camp for Cro Cop?
You know, with Cro Cop I think the most important thing is that he's a southpaw. There's different angles, which requires special adjustments. But I fought southpaws in Boxing, so it's nothing new to me. It's just getting familiar with it and refresh my skills.

Do you still consider his left high kick dangerous?
Hell yeah! It's right leg hospital, left leg cemetery. There are a lot of things about him that get me motivated. I know that I have to train hard to avoid all that stuff.
In your last fight, you went to distance for the first time in your career. What kind of effect it had on you, if any?
It's good for me. I train my butt off and can go five rounds without a problem. It was about showing my skills, and proving that I have the best cardio in Heavyweight division. So if the fight goes past the first round, it's usually to my benefit.
I'll take you back to your first fight in the UFC, the TUF 10 Finale against Roy Nelson. What it required from your to bounce back from such a devastating defeat?
I think it was a lot about lacking the experience, being main event for the first time in a big show. If we fought now I would not be so reckless, pace myself and look for an opening. But I found what it takes to get myself back on track. Now I'm on a three fight winning streak, fighting Mirko Cro Cop in my next fight, so life is good man. You learn, you live.
Not to overlook Mirko in any way, but in your opinion, how many fights you're away from a title shot?
As far as the title shot talk goes, I have my hands full with Mirko. But man, beating guys like Gabriel Gonzaga and Mirko Cro Cop says it all. I don't think I'm too far away from a title shot. I think I'm two fights away.
Fedor was defeated back in February, so is Andrei Arlovski. Do you consider yourself a "New Breed" of Heavyweights, comparing to Mirko Cro Cop who also belongs to era of Fedor and Andrei Arlovski?
You know, the game changed a lot recently. And I think that Mirko done a better job adjusting his game than guys that been losing lately. For instance, I know he's training with Dean Lister on his Jiu-Jitsu, and doing many other adjustments to his game. Many other Heavyweights just didn't change, and the game has passed them up a little bit. The game is constantly changing and you gotta adapt. Right now there are athletes out there who can do it all, so you gotta be prepared. But again, I think Mirko done a really good job by keeping up with the wave.
What in your opinion the main difference between the Heavyweights of today, and the ones we had about 4 years ago?
Eh, I think that you had guys who were pretty one dimensional. They were just wrestlers, or K-1 Kickboxers, or just Boxers who are trying to do MMA. And now you got guys like me, Shane Carwin, Cain, Dos Santos, all are extremely well-rounded fighters. The game evolved into a true sport of Mixed Martial Arts, and now it's not just about specializing one aspect of the game.
Fair enough. You know, Cro Cop in his recent fights was joking a lot… smiling a lot. It's not the same intense Mirko Cro Cop we knew back then. Do you think his "friendly" persona might trouble your mindset for this fight?
You know, I don't need any trash talk to fire me up for this fight. I'm fighting a legend, and it's a great motivation by itself. As far as joking and stuff, there's a reason Dana White gave me this fight. I'm a very intense fighter inside the Octagon. You can be my best friend before the fight, but it all ends when we get inside the cage. I'll go there to take care of business, and that's the reason why UFC gave me this fight.
What's your prediction for March 19th? Will you go back to finishing fights in the first round?
March 19th, I expect to see the best Mirko Cro Cop ever. But I'll definitely get the victory via KO or Submission. I will be looking to finish this fight at any given opportunity, so I don't think it will go to distance.
Make sure you follow Brendan Schaub on @BrendanSchaub, and check out his website at brendanschaubmma.com.