Bobby Green Pulls Out Of Fight With Al Iaquinta Due To Injury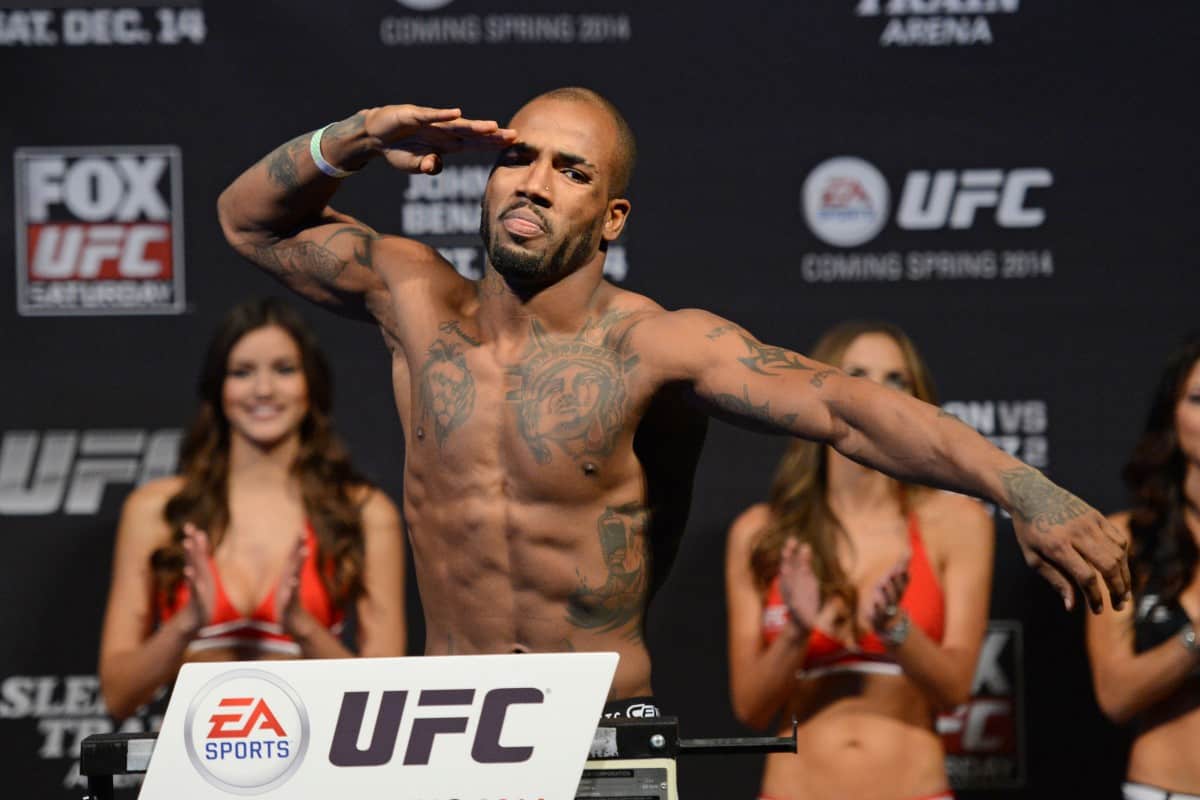 Bobby Green has reportedly pulled out of his bout with Al Iaquinta due to an injury suffered in training. The two were supposed to fight at UFC Fight Night 71.
Ariel Helwani of MMA Fighting.com goes on to report that the UFC is currently searching for a replacement opponent for Iaquinta.
The two have exchanged words over Twitter about fighting each other and you should expect more words to be exchanged due to their fight being called off.
UFC Fight Night 71 will be held on July 15, 2015, at the Valley View Casino Center in San Diego, California and be aired on Fox Sports 1 and UFC Fight Pass.
Main Event:
265 lbs.: Frank Mir vs. Todd Duffee
UFC Fight Pass And FOX Sports 1 Undercard/Prelims:
155 lbs.: Tony Ferguson vs. Josh Thomson
170 lbs.: Igor Araujo vs. Sean Strickland
135 lbs.: Manny Gamburyan vs. Scott Jorgensen
170 lbs.: Alan Jouban vs. Matt Dwyer
155 lbs.: Kevin Lee vs. James Moontasri
170 lbs.: Andrew Craig vs. Edgar Garcia
155 lbs.: Bobby Green vs. Al Iaquinta
135 lbs.: Jessica Andrade vs. Sarah Moras
135 lbs.: Holly Holm vs. Marion Reneau