In the main event of last night's (Sat., April 28, 2018) Bellator 198, Fedor Emelianenko returned to run through former UFC champion Frank Mir in 48 seconds (watch highlights here) on Saturday night, igniting the Chicago crowd into a frenzy.
'The Last Emperor' hadn't won a big fight like this on North American soil since knocking out Brett Rogers back in Strikeforce in late 2009, so it had been some time for Fedor fans, and this had been a long time coming.
The rest of Bellator 198's main card featured all finishes, with the winners looking amazing and the losers looking not so great. Let's break down the biggest winners and losers from last night's card in Rosemont, Illinois.
Biggest Winners:

Fedor Emelianenko
Fedor turned back the clock in classic Fedor fashion on Saturday by turning Mir's lights out in less than a minute.
The Russian shrugged off the drama of reports of the FBI tailing him and put away a former champion who had never been finished in less than a minute before.
It was a much-needed win for Emelianenko, who now will go on to face Chael Sonnen in the semifinal round of the heavyweight Grand Prix.
Fans had unfortunately gotten used to seeing 'The Last Emperor' getting thrashed on national television, from Fabricio Werdum baiting him into his guard for a quick submission to Dan Henderson and Matt Mitrione shutting his lights out in the first round.
But in each of those knockout losses, Emelianenko had his man hurt first if not just as badly, scoring a rare double knockdown against Mitrione and trading concussive blows with Henderson until one of them went out.
So for now, Fedor is back. And that's good news for Bellator and MMA as a whole.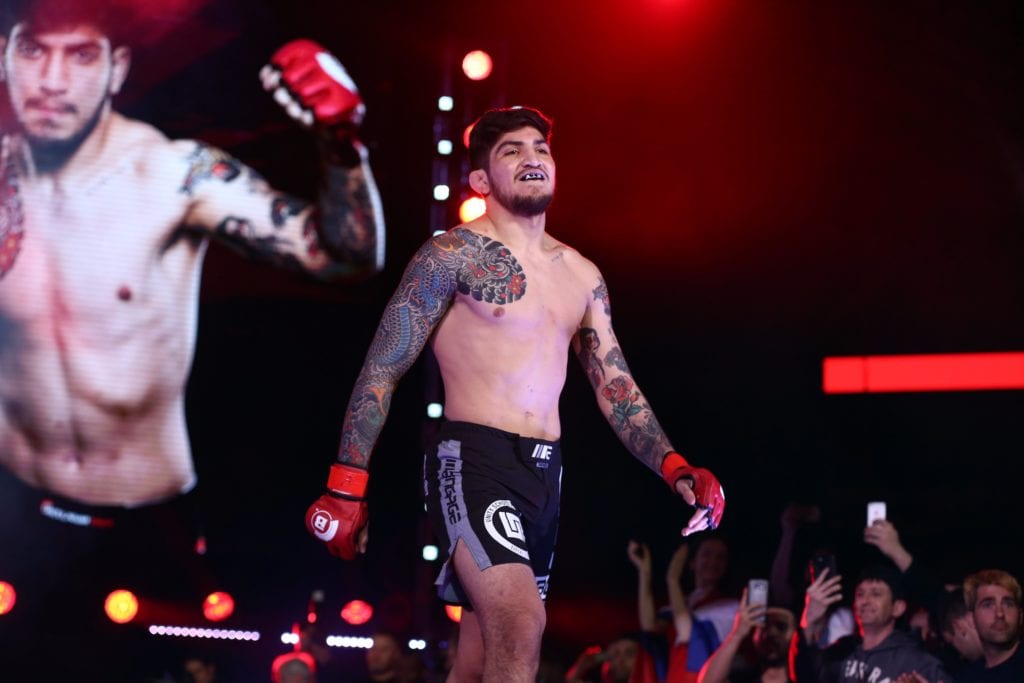 Dillon Danis
As much as the MMA world wanted him to lose, Danis showed out and showed off his ridiculous grappling skills when he locked in a toehold in just over a minute-and-a-half into the first round.
As expected, however, his striking offense and defense left much to be desired.
Danis was tagged with regularity until scoring the submission. And his takedowns, which he went for a mile away, definitely need work. But despite these deficiencies, Danis found a way to win in a new sport, and win fast.
Who knows how Conor McGregor's buddy will turn out in MMA. But for now, like it or not, he's on the winners list.

Rafael Lovato Jr.
Lovato suffered a quick opponent change the week of his Bellator 198 fight, but a returning Gerald Harris still made for an intriguing affair.
Harris had actually already knocked out Lovato's original opponent John Salter in the UFC some time ago. So the replacement was definitely game, but that mattered not to Lovato, who armbarred Harris in a minute into round one. It was as slick as it was lightning quick.
Lovato has quietly and politely climbed his way to the top of the middleweight division and could be on the verge of a title shot after Saturday's performance.
Expect big things from Lovato; be could end up being a Bellator champion.
Biggest Losers: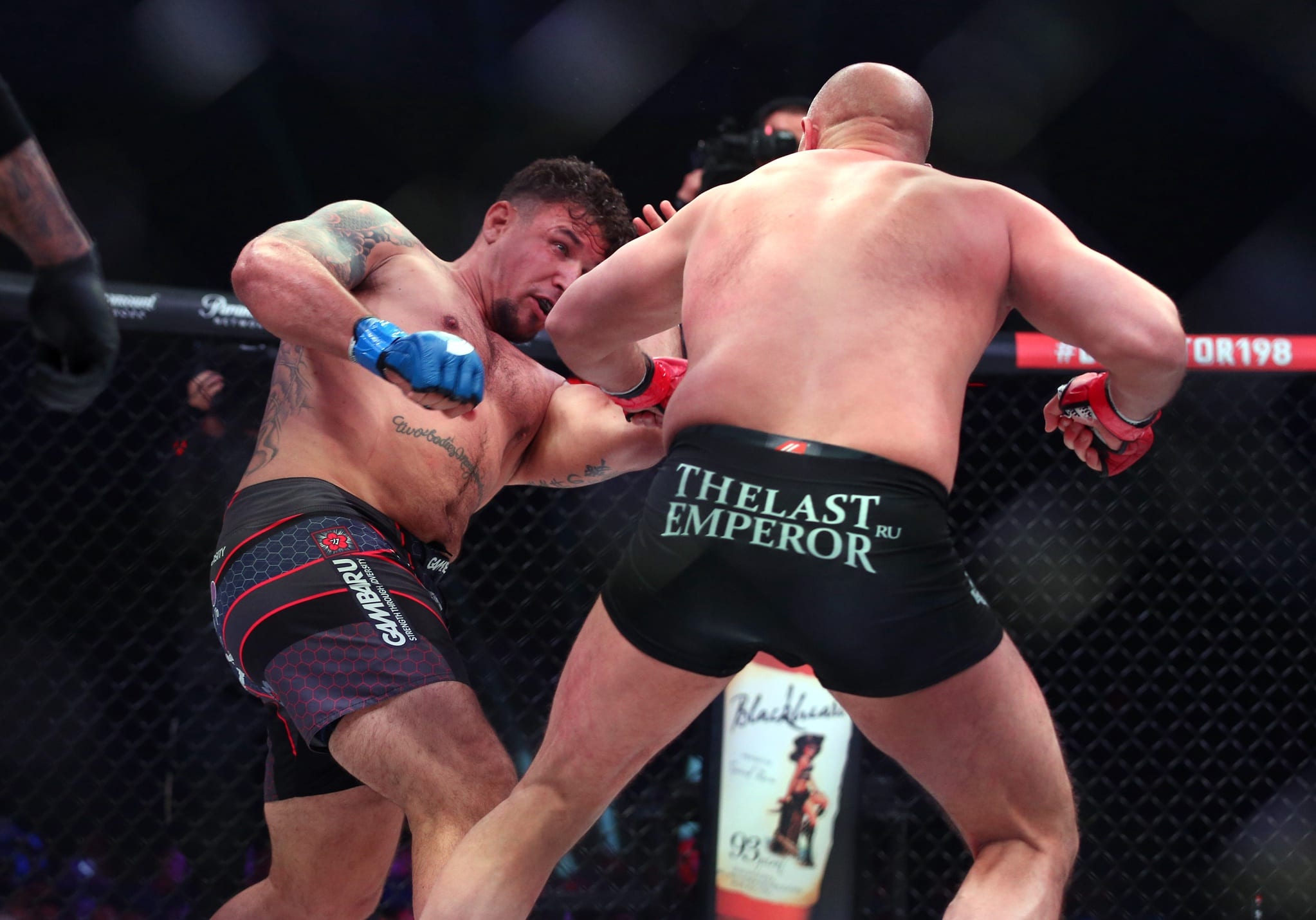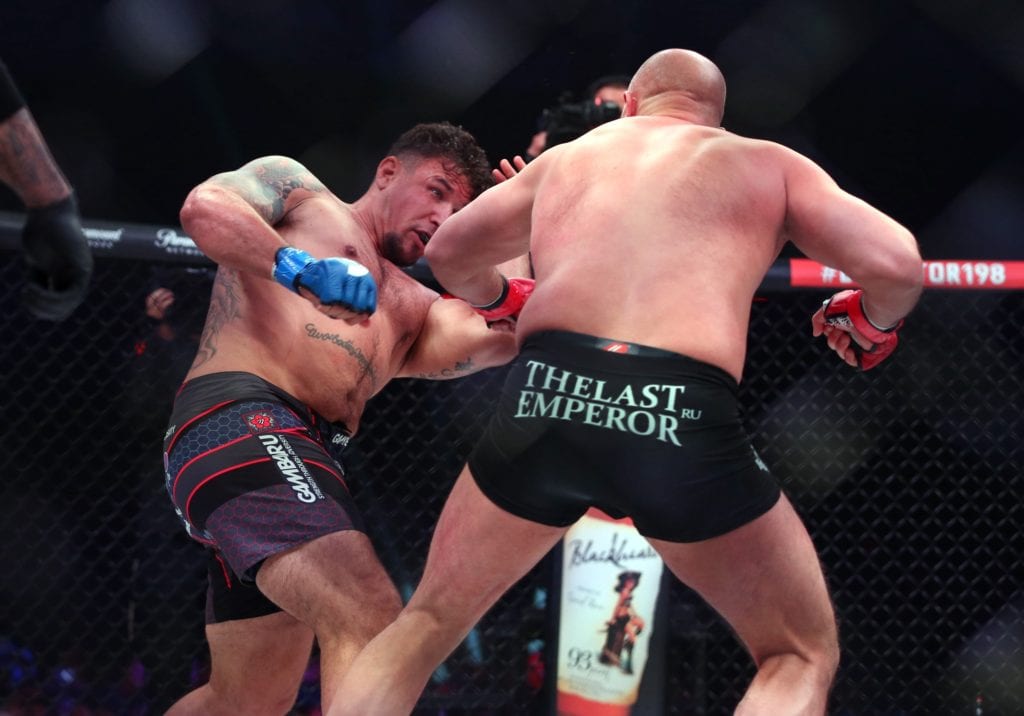 Frank Mir
Mir looked incredibly shredded and prepared for Bellator 198 despite a two-year layoff. He knew the gravity of this fight and the implications it had on his presence in the tournament.
So it's fair to say he took this seriously, yet he still succumbed to punches less than a minute into the first round. Mir has always been susceptible to big punchers, but Emelianenko put him away quicker than anyone else had before him.
Maybe it was just ring rust, but it appears Mir's best days are clearly behind him. Perhaps a rematch with Cheick Kongo could boost his confidence.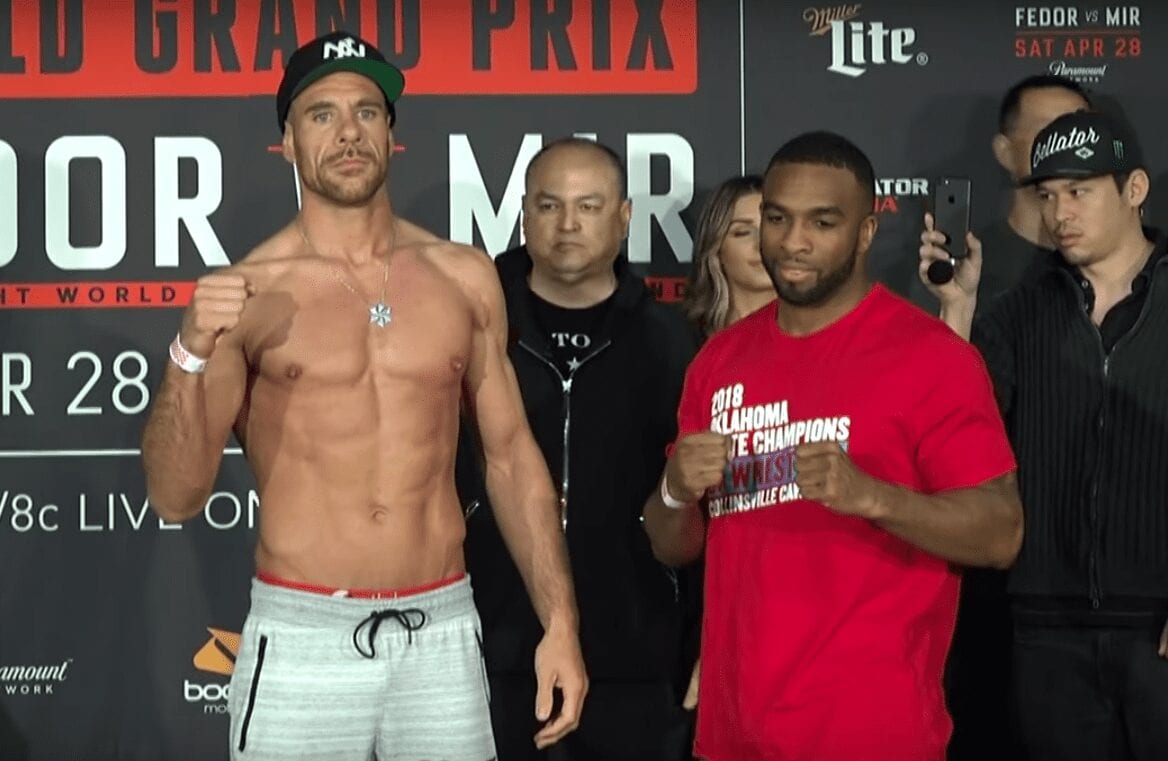 Gerald Harris
Harris, like Mir, had the unpleasant detriment of a two-year layoff coming into Bellator 198. Clearly, Harris' time off didn't help his fight game, as he quickly submitted to Rafael Lovato Jr. on the main card.
Harris was retired before this fight, so it's unsure whether or not he will even get another fight in Bellator, let alone fight again.
Bellator must begin to consider these long layoffs and how that can hinder these fighters' performances. It happened with Wanderlei Silva and it happened Saturday night.