Another Saturday night, another UFC event in the books with last night's (Sat., April 21, 2018) UFC Fight Night 128 from the Boardwalk Hall in Atlantic City, New Jersey.
There were blistering knockouts that thrilled the Atlantic City crowd, but nary a submission throughout all ten fights.
Kevin Lee and David Branch delivered and others faltered, but overall the event was a lively one.
With that said, let's take a look at the biggest winners and losers from UFC Atlantic City.
Biggest Winners: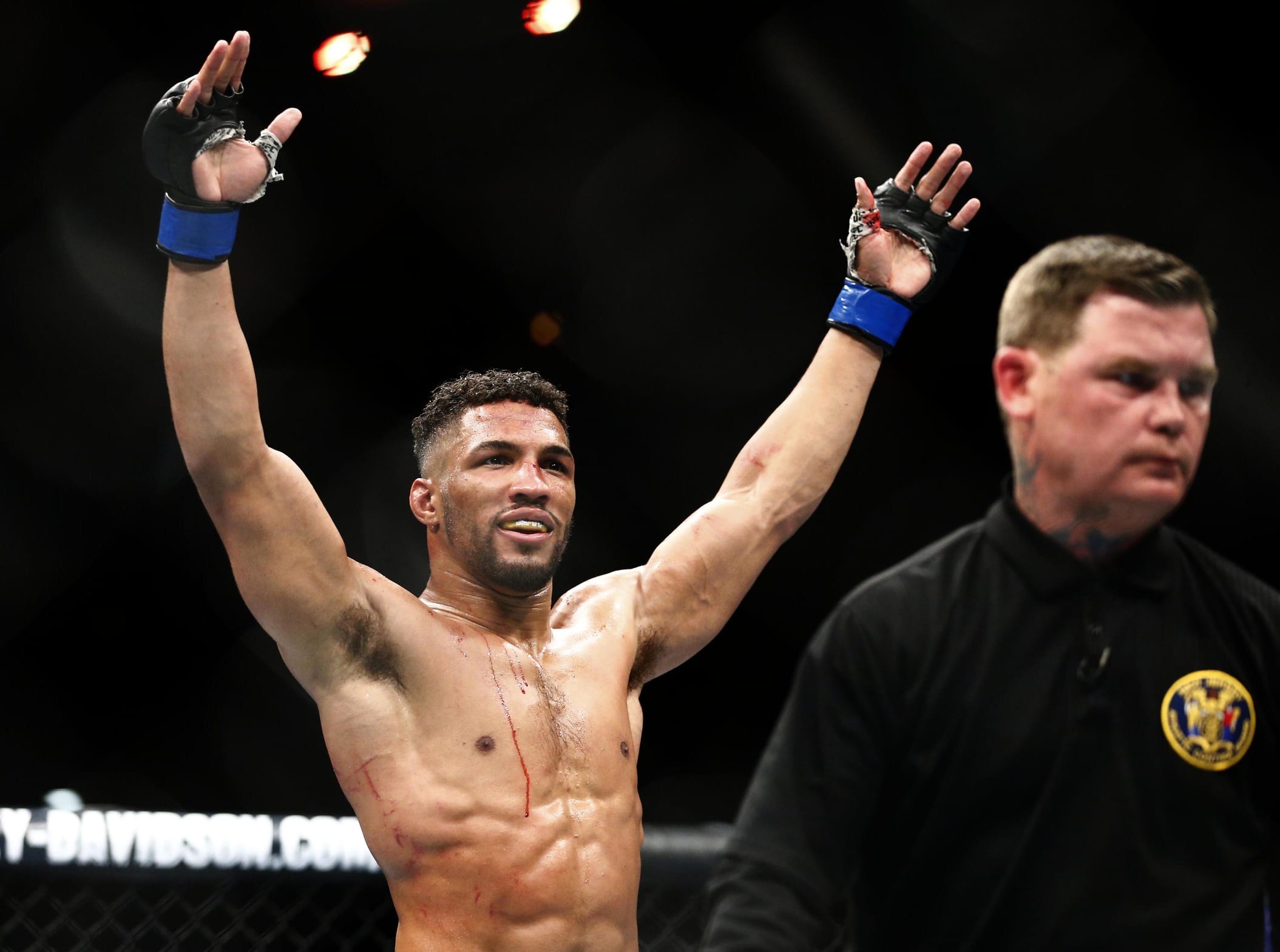 Kevin Lee
Lee bounced back from a submission loss to Tony Ferguson by destroying feared striker Edson Barboza.
Lee's ground and pound was absolutely brutal, punishing Barboza until the fight was stopped in the fifth round. It was just a dominant performance from Lee, who certainly needed a victory to erase that Ferguson loss, which cost him a chance at UFC gold.
Lee could be a serious contender in the lightweight division, and Saturday's win over Barboza places him right on track for title contention.
Perhaps a rematch with Al Iaquinta would be a good fight for Lee.
David Branch
Branch has his moments against Luke Rockhold in his last fight before succumbing to second-round strikes. In fact, the onslaught was so bad that Branch tapped to strikes.
Needless to say, the former two-division WSOF champion needed a win on Saturday to shake off the Rockhold loss, and boy did he do it in style.
Branch marched down Thiago Santos, who was the better striker between the two. However, the threat of Branch's takedowns created an opening midway through the first round, when Branch uncorked a massive overhand that put 'Maretta's' lights out.
Branch's first-round knockout put him in an exciting spot in the UFC's stacked middleweight division.
A fight with the winner of Uriah Hall vs. Paulo Costa makes sense for the former WSOF middleweight and light heavyweight champion.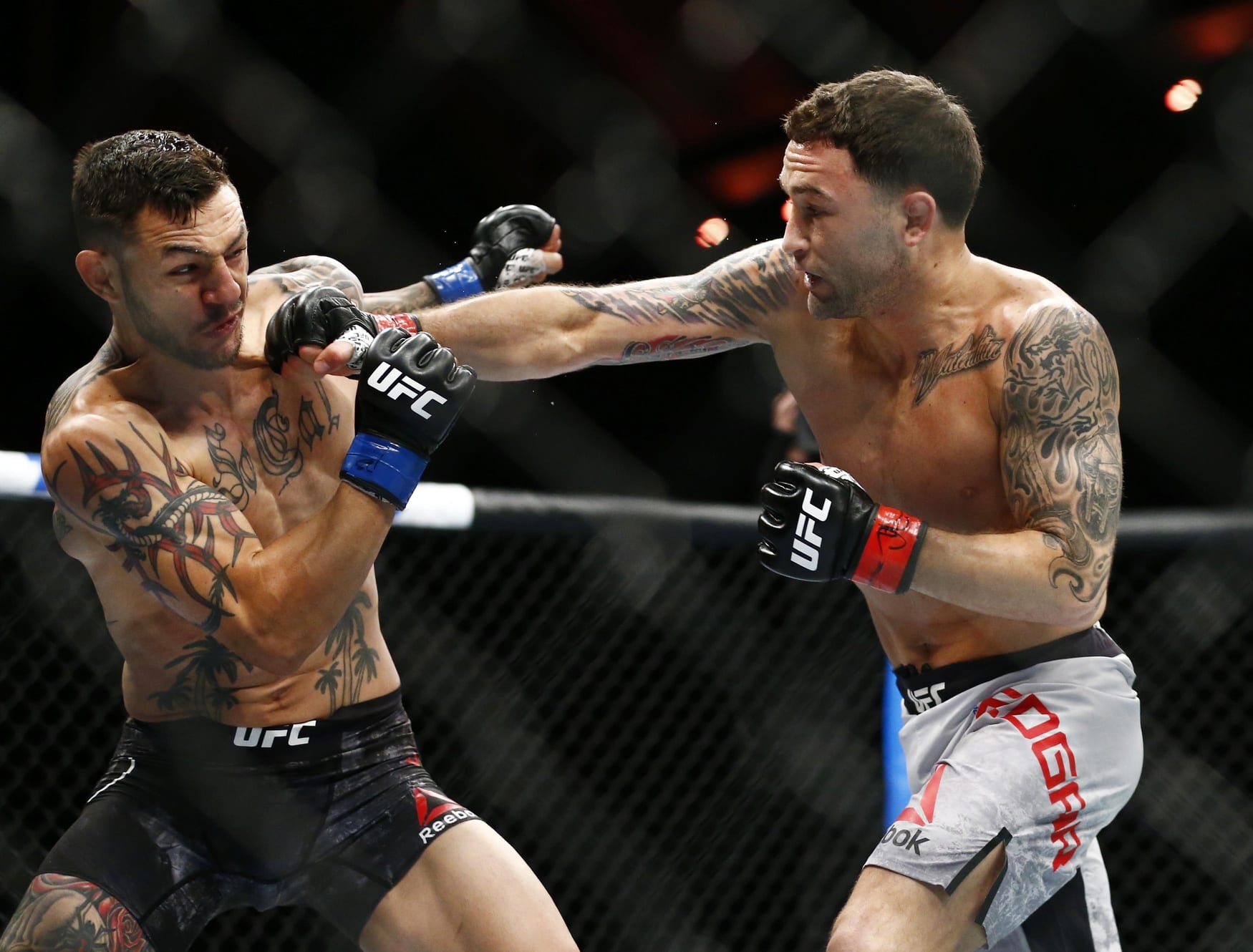 Frankie Edgar
Fight fans and pundits alike shared their concern when Edgar's rematch with Cub Swanson was booked just seven weeks out from Edgar's first-ever knockout loss.
Edgar rebounded from that brutal loss to Brian Ortega with a workmanlike victory over Swanson, which naturally puts him in the winners circle. But while Edgar got the taste of that defeat out of his mouth, the performance was a bit tepid. Perhaps Edgar's just a little gun-shy after his first knockout loss, but he definitely benefited from Swanson's even more tepid performance.
While Edgar called for a title shot against Holloway following the win, he still needs another victory or two before completely putting that Ortega loss behind him. Perhaps a fight with Josh Emmett or Ricardo Lamas will build Edgar's confidence and title aspirations back up to where they were prior to the Ortega loss.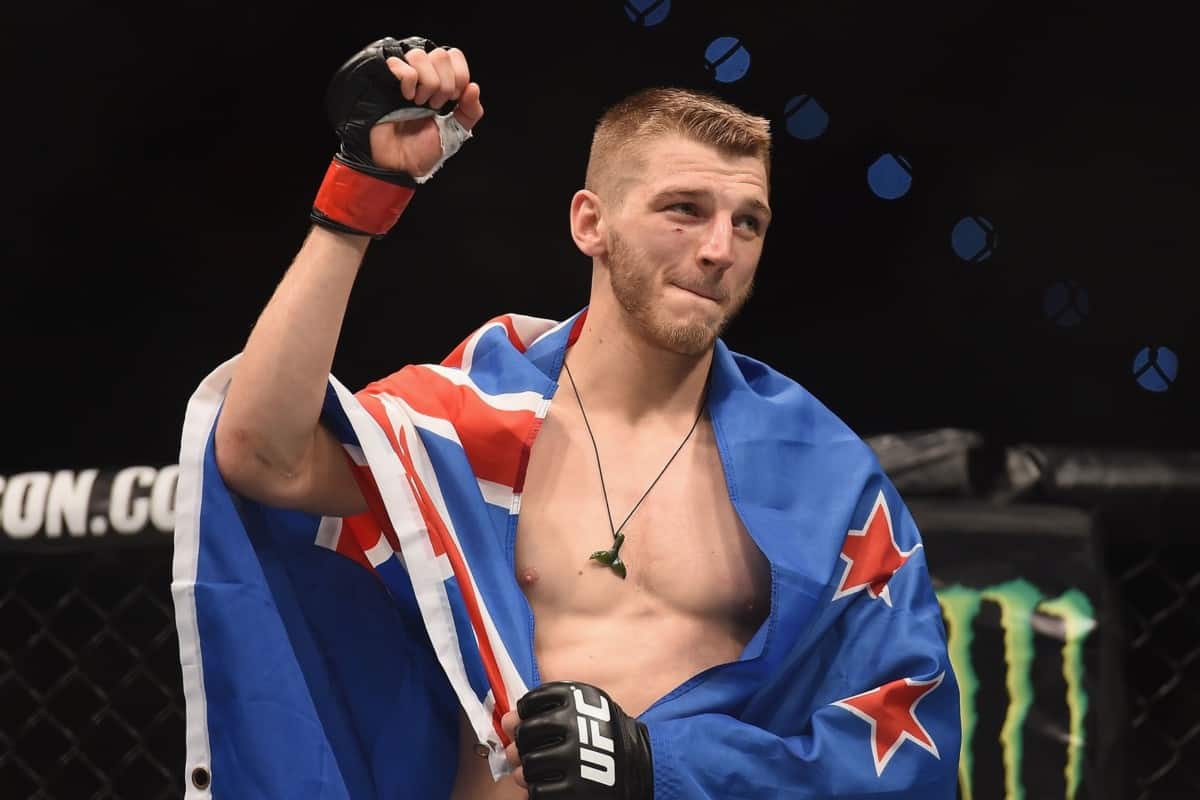 Dan Hooker
If you didn't know who Dan Hooker was before Saturday night, you definitely do now. Hooker kneed Jim Miller's head so hard it knocked him out immediately. Miller, who's known for his durability, was put out at just three minutes into the first round.
Hooker is now on a three-fight win streak – all of them finishes. In fact, all of Hooker's UFC victories have come by way of knockout or submission. It would behoove the UFC to really get behind Hooker and promote the New Zealander, whose exciting fighting style will endear him to fans worldwide.
A step up in competition against Olivier Aubin-Mercier, who just starched Evan Dunham in less than a minute, sounds perfect for both gentlemen.
Biggest Losers: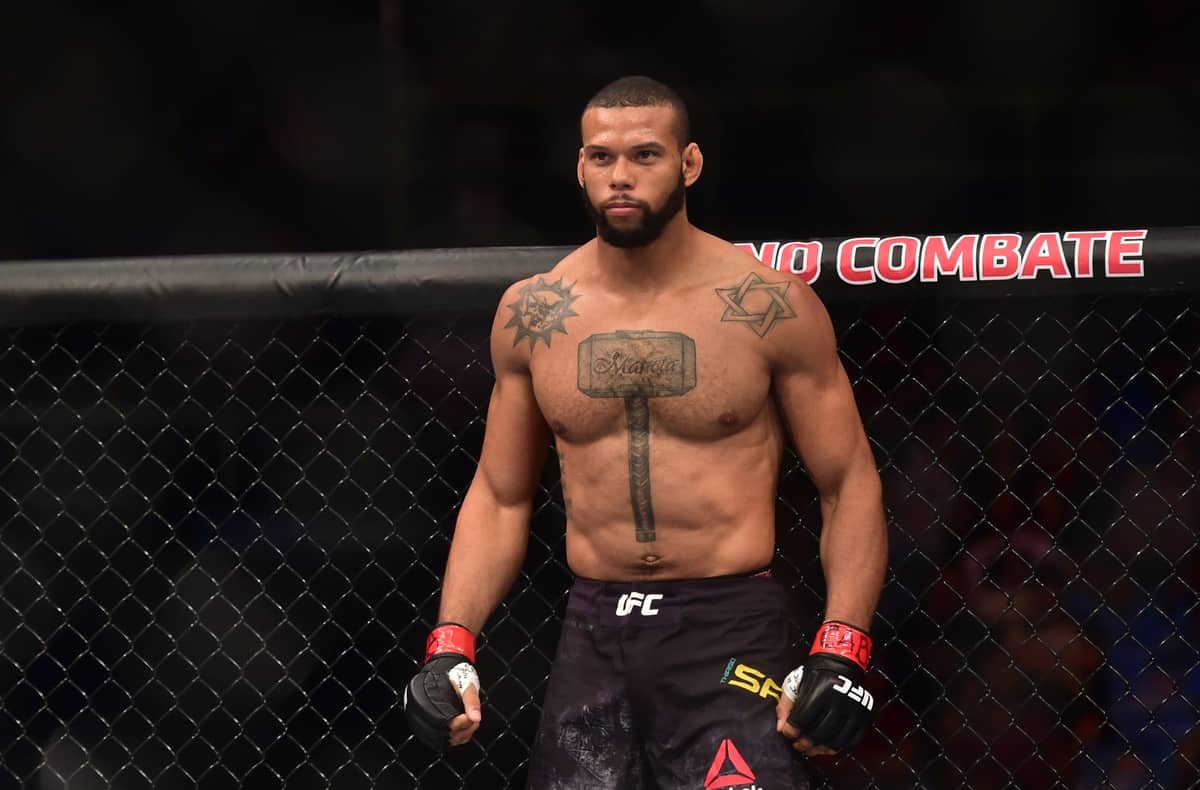 Thiago Santos
Santos entered the Branch fight on a four-fight win streak, all of which were by knockout. He also entered the bout as the better striker, but still got viciously knocked out in the first round.
Another setback for 'Maretta' after working so hard for that win streak, so it's back to the drawing board for him. He no doubt has some of the most brutalizing at 185 pounds, but he's also shown a propensity to lose in big spots against big competition who pressures him.
A fight against a middle-of-the-pack middleweight, where Santos seem to stand at all times, would make sense for the Brazilian slugger.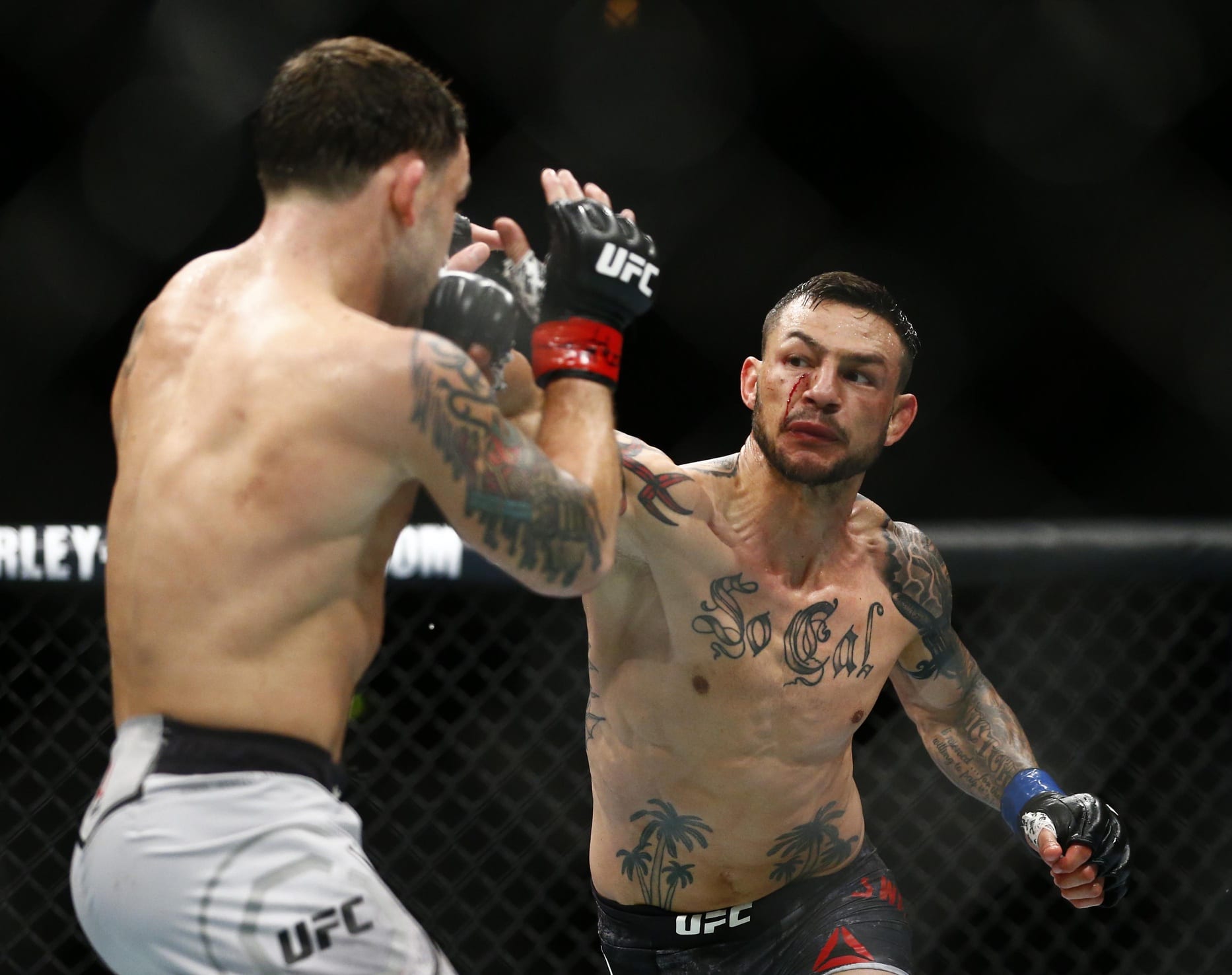 Cub Swanson
Swanson lost to Edgar for a second time, and the book on his title contention days seems to be closing with each passing fight.
While Swanson had his moments in their three-round rematch on Saturday night but appeared listless and ineffective for the most part in allowing Edgar to set the pace as he pleases.
Swanson seems content on riding out his career in the best fights available to him, so taking the Edgar rematch was a no-brainer, even if it meant certain defeat.
If Swanson plans to continue fighting, a matchup against Chas Skelly or someone outside of the top 10. Swanson deserves a chance to build his confidence if he seriously has designs of staying in the title contender conversation.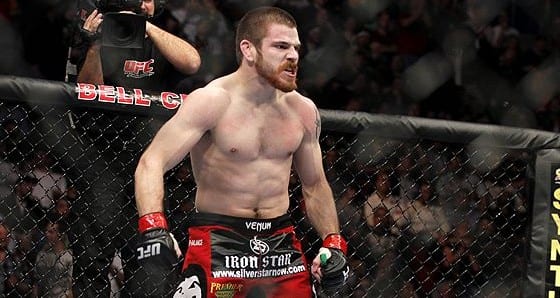 Jim Miller
Miller went out on his shield in front of his native New Jersey but took some incredible damage thanks to a knee from Dan Hooker.
Miller is now on a four-fight losing streak; where he was once a durable if not a completely underrated lightweight, Miller is now showing signs of wear and tear.
The 34-year-old has had an incredible 29 fights in the UFC. That's a lot of punches, kicks, and knees to the head.
Miller could retire now and still hold his head high, having been at the UFC nearly his entire career.