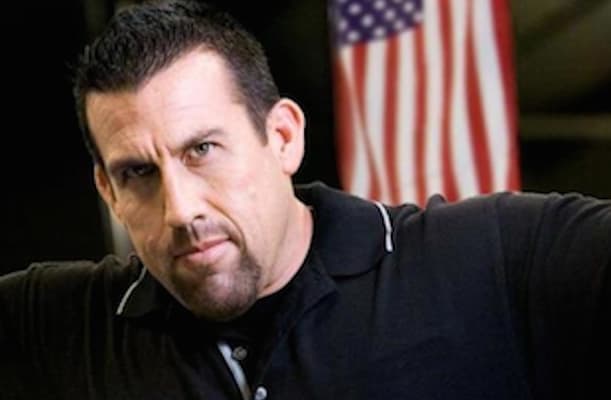 Aside from a bevy of MMA action from the United Kingdom, the sport saw a bit of controversy last weekend when hometown favorite Darren Till outlasted Stephen Thompson by unanimous decision in the main event of Sunday's (May 27, 2018) UFC Liverpool from the Echo Arena in Liverpool, England.
The scores, which featured two head-scratching 49-46 totals for Till in a fight many felt 'Wonderboy' had won outright, were met with a predictable backlash from the collective MMA community online, although Thompson himself wouldn't make any excuses and said he would simply go back to the drawing board.
Many were far more incensed that he was, however, as a large portion of prominent figures in the sport voiced their displeasure at what had transpired in the UFC's first trip to Liverpool. That includes longtime MMA referee and current Bellator commentator 'Big John' McCarthy, who spoke up on Twitter to detail his views on the fight.
In his eyes, Till's pressuring and octagon control wasn't enough to defeat Thompson, whom he felt landed the cleaner strikes:
"Sorry but controlling the Octagon does not give you the round. @WonderboyMMA landed the cleaner harder shots in the first 3 rounds. Sad that people that are supposed to know about the sport are lacking greatly in their knowledge of what is scored in a round."
McCarthy then responded to a fan named Thomas who suggested Till had won every aspect of the bout including striking, grappling, and octagon control, telling him that if, and only if, the striking and grappling were even, which 'Big John' thinks they were not in this instance, is octagon control even taken into consideration:
"Thomas, I'm sure I would like you too, but just because the UFC puts something on its broadcast doesn't mean it is scored like that. So you know, striking & or grappling will be the sole determinant of who wins a round unless they are exactly equal, then u bring in aggression. If that is equal then the last element the judge will use is cage or Octagon Control. Oh and so you know, I'm pretty sure about this because I wrote it."
Till ultimately won the battle of significant strikes by a small margin in a tentative fight, and he also scored the fight's only knockdown in addition to controlling the octagon, three factors that would suggest he won rather handily.
But McCarthy suggested that the person quantifying the significant strikes was simply a 'TV guy' who didn't necessarily take into account that all strikes were the same, raising another reason why it was questionable Till had won:

"So tell me who is the person pushing the button on what they believe to be a significant strike? It's just a TV guy. 2nd all punches, kicks, knees etc are not the same. This is where people start to get confused when assessing who is winning a fight."
Do you agree with 'Big John's' harsh assessment of how the controversial UFC Liverpool main event was scored?