Bellator 180 Delivers Big Viewership Numbers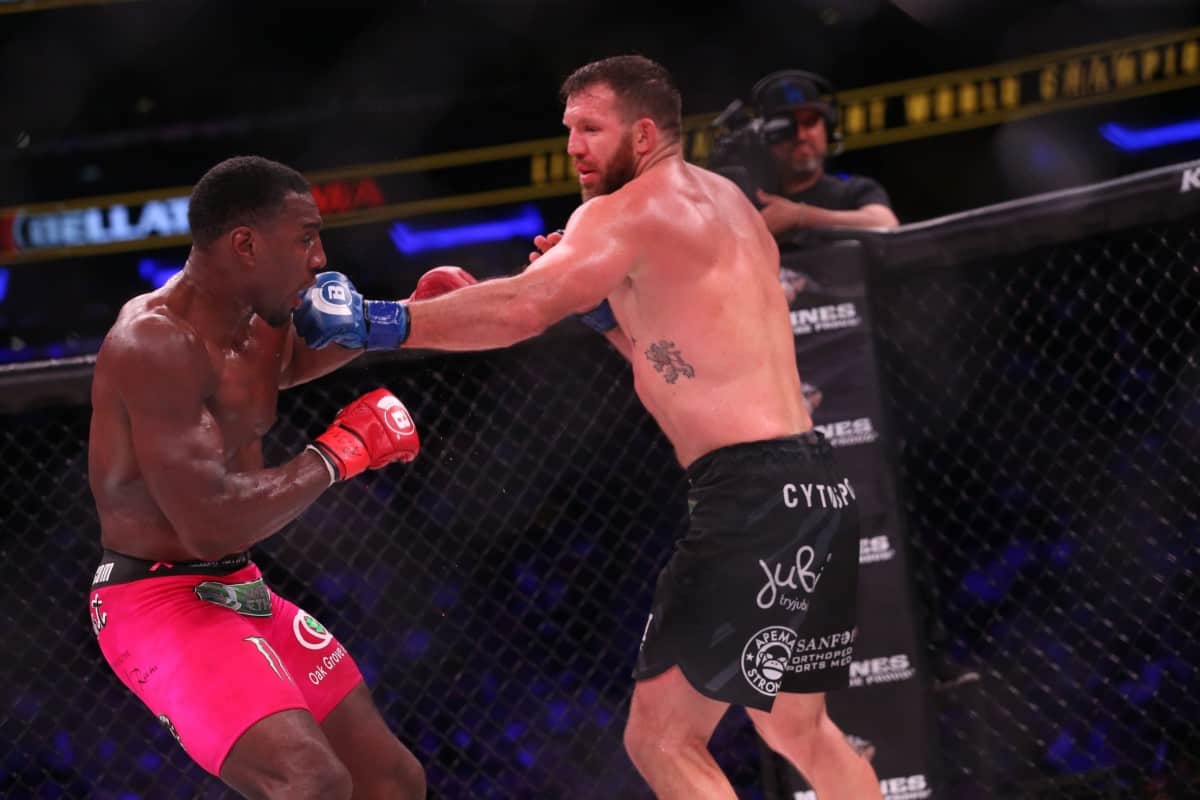 Spike and Bellator MMA have released the viewership numbers for Bellator 180, which took place on Saturday night at Madison Square Garden in New York City.
The show, which was headlined by a rematch between Phil Davis and Ryan Bader for the Bellator light heavyweight title, averaged 901,000 viewers. It should be noted that the number was actually combined viewership between Spike and CMT, which both aired the show simultaneously. The show averaged 758,000 viewers on Spike while it averaged 143,000 viewers on CMT.
The entire promotion for the show was geared towards it airing live on Spike. What's interesting about the viewership number is that it is almost exactly what UFC is averaging for pay-per-view prelims. UFC's 2017 average for its prelims this year is 902,000
The card peaked during the main event between Bader and Davis as it averaged 1.1 million viewers between the two channels.
Spike mentioned that Bellator was the No. 1 trend on Twitter in the United States while the pay-per-view portion of the show was live. Bellator 180 reached No. 2 at one point during the telecast.
Bellator has now run 11 events that have aired on Spike this year and they are averaging 732,000 viewers. For comparisons, the promotion's broadcasts on Spike in 2016 were in 748,000 viewers and 781,000 in 2015. These numbers do not include +3 DVR numbers, which typically gives a 10% – 20% boost to the overall number.
Although there is no strong correlation between social media numbers and PPV numbers, the best way to predict the buy rate for a PPV is by Google searches. Bellator NYC did topped 200,000 on Saturday night, which made it the second-most searched for item in the United States that night.
Bellator's PPV event in 2014 did a little more than 100,000 buys. Prior to Bellator NYC, Bellator President Scott Coker went on record by saying that he was hoping for 200,000 buys from this show.