| | |
| --- | --- |
| Name: | Beatriz Mesquita |
| Date of Birth: | April 7th, 1991 |
| Place of Birth: | Brazil |
| Nickname: | Bia |
| Gym:  | Gracie Humaita |
| Affiliation: | Gracie Humaita |
| Weight Class: | Featherweight  |
| Trainer: | Leticia Ribeiro |
| Championships: | 7x IBJJF World Champion, No-Gi World Champion, ADCC World Champion |
Beatriz "Bia" Mesquita is arguably one of the greatest female grapplers of all time. In her career, Bia has won every single major BJJ championship multiple times and will win more in the future.
Here is everything that you need to know about Beatriz Mesquita. Going over her Jiu Jitsu journey and how she became one of the most successful BJJ athletes of all time.
Beatriz Mesquita's Entry Into Jiu Jitsu
Beatriz Mesquita grew up within the state of Rio de Janeiro. When her family moved to the beach town of Saquarema is when Bia would first discover Jiu Jitsu.
Her first Jiu Jitsu instructor was Luis Fernando who is the owner and instructor of Vento Sul Academy. From the moment she began learning Jiu Jitsu, Mesquita showed that she had a lot of talent.
She would become dedicated to training from an early age and became one of the best young grapplers in Rio. After two years of training, Beatriz would also take up Judo training to improve her BJJ for competitions.
She would win numerous tournaments in both disciplines, which included winning a National Junior Championship and three state titles.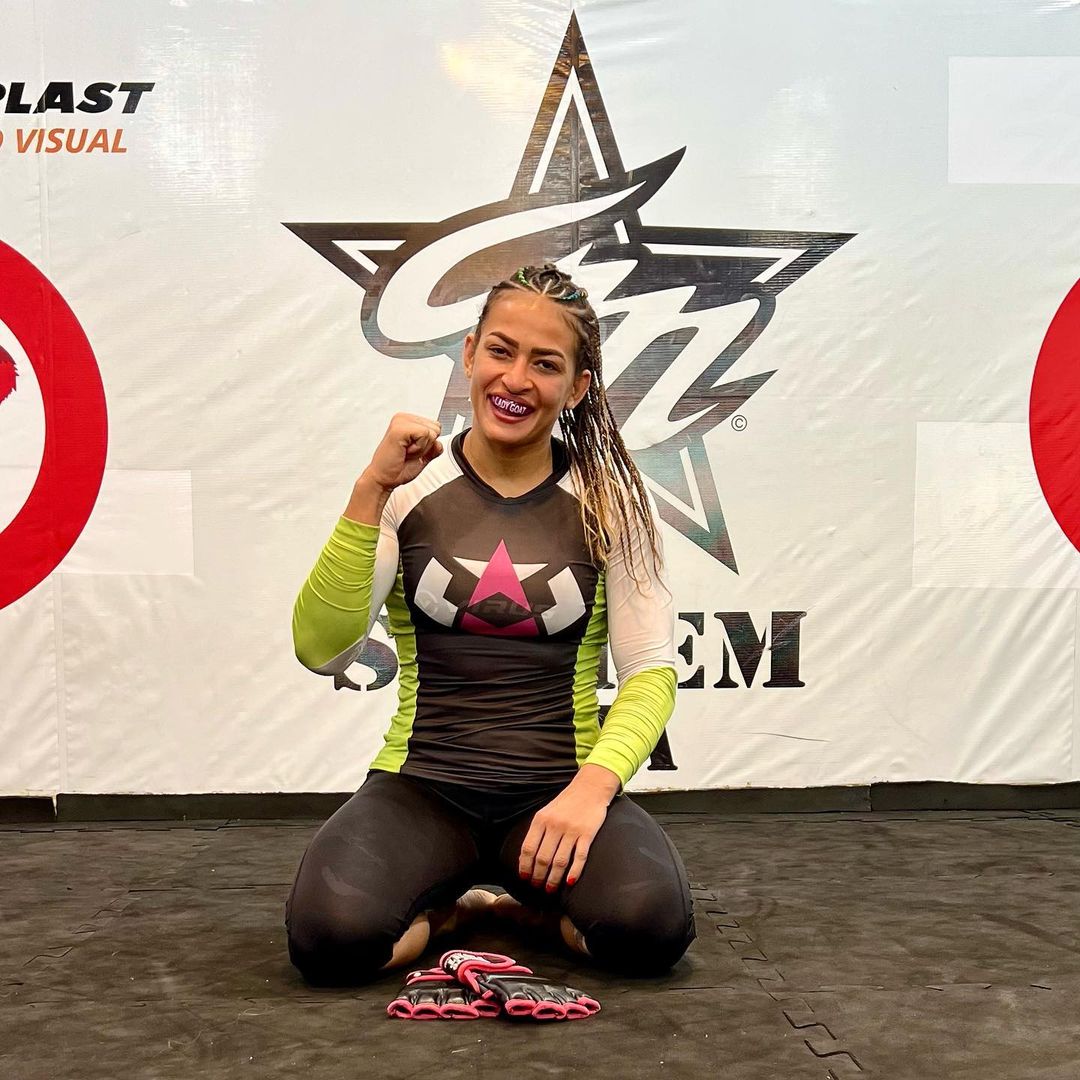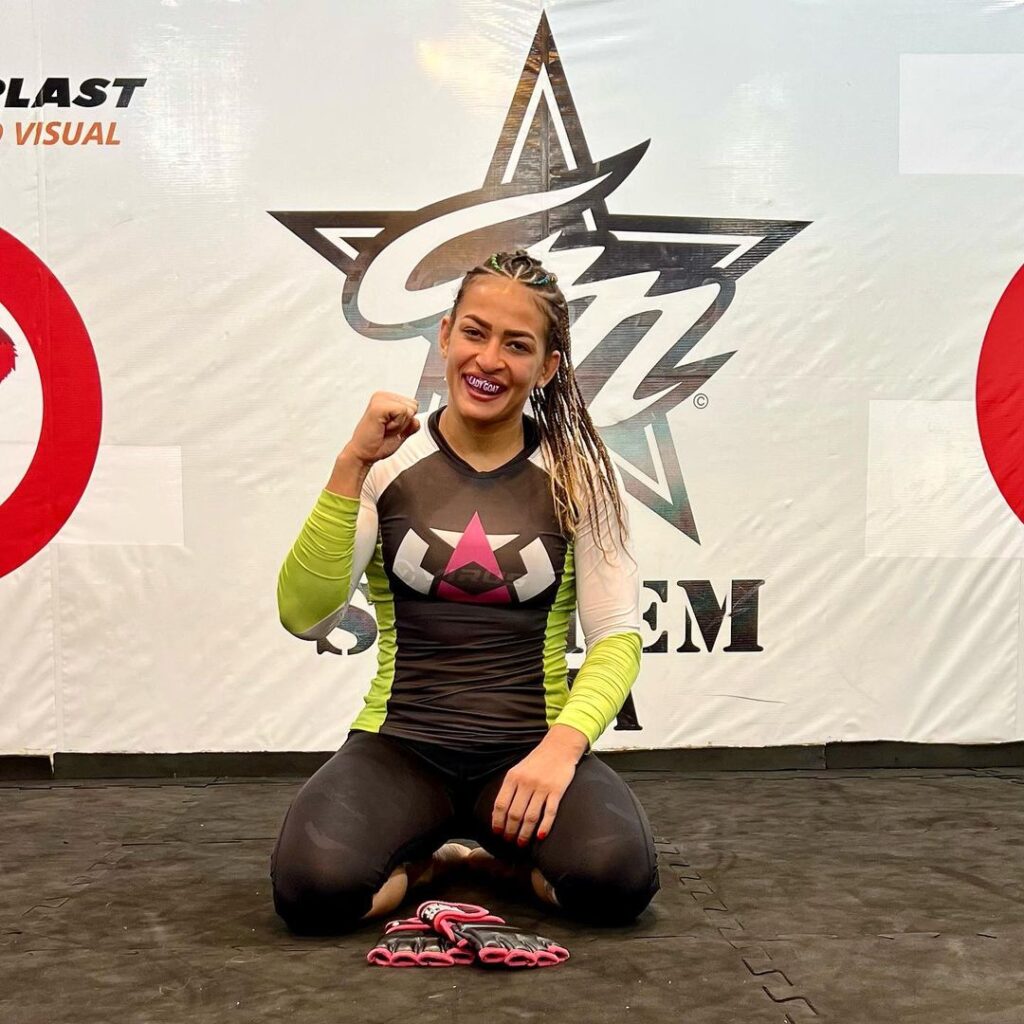 Bia Begins Training Under Leticia Ribeiro
By the time Beatriz Mesquita was around twelve, Luis Fernando saw that she had the potential to be a future world champion. To reach her full potential, he recommended her family move to Tijuca within the city of Rio de Janeiro.
That is where one of the greatest female grapplers ever in Leticia Ribeiro ran her academy. Ribeiro's academy was a Gracie Humaita affiliate, which would give Bia more opportunities to develop her skill and travel for bigger competitions.
Under Ribeiro's wing, Mesquita would flourish into one of the best BJJ athletes in the sport.
Bia Mesquita Dominates The Lower Ranks
While training under Leticia Ribeiro, Beatriz Mesquita would also take up amateur wrestling training at fifteen. While she was winning numerous BJJ titles, Mesquita would win a state title.
Then after winning the state wrestling title, Mesquita would turn her full attention back to Jiu Jitsu. By this time, she was a purple belt that had one every major BJJ competition possible in Brazil.
After Beatriz won the world championship at purple belt, Leticia presented her with her brown belt. Two years later after winning the 2011 Pans American Championship, Ribeiro would award Mesquita with her black belt.
From that point on, we'd get accustomed to seeing Beatriz "Bia" Mesquita on top of the podium.
Beatriz Mesquita's Competition Career
Bia Mesquita has had one of the most illustrious pro grappling careers in the history of the sport. Here's a timeline detailing some of her biggest wins.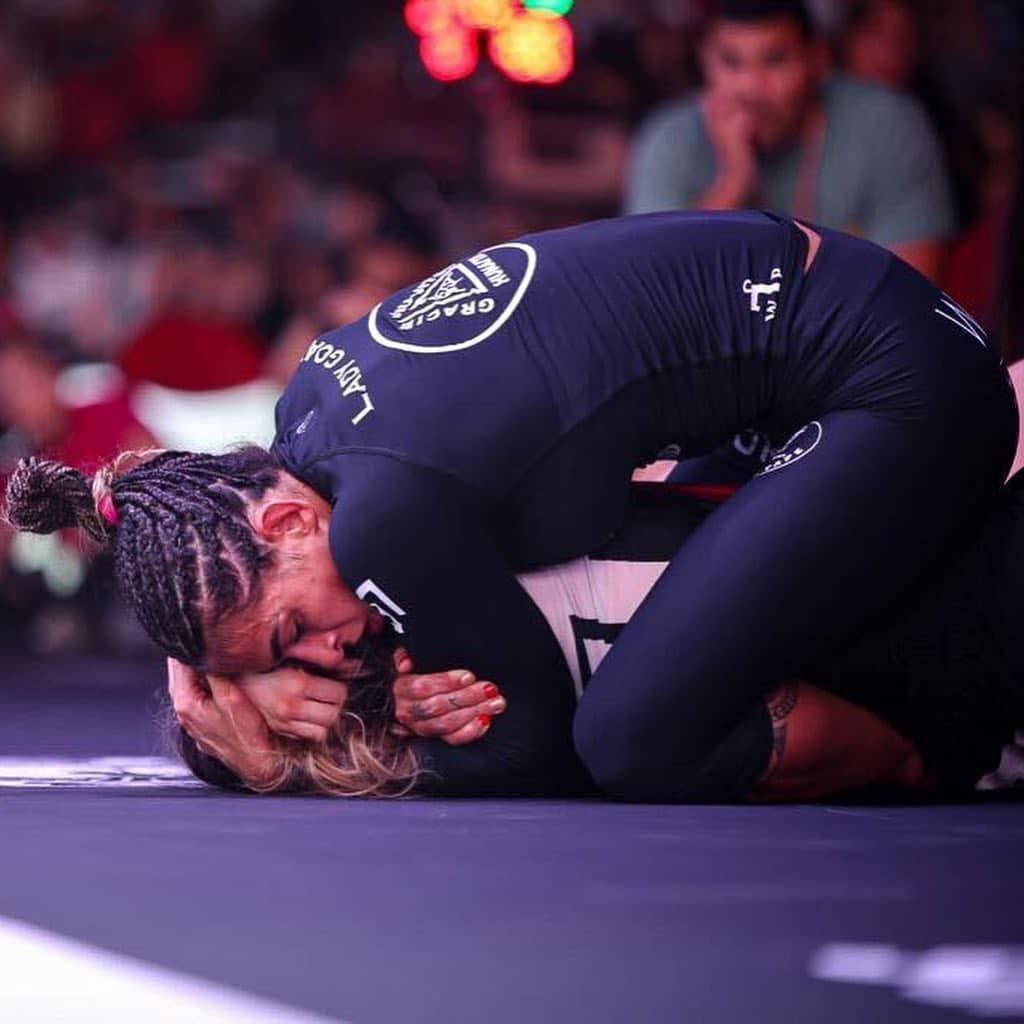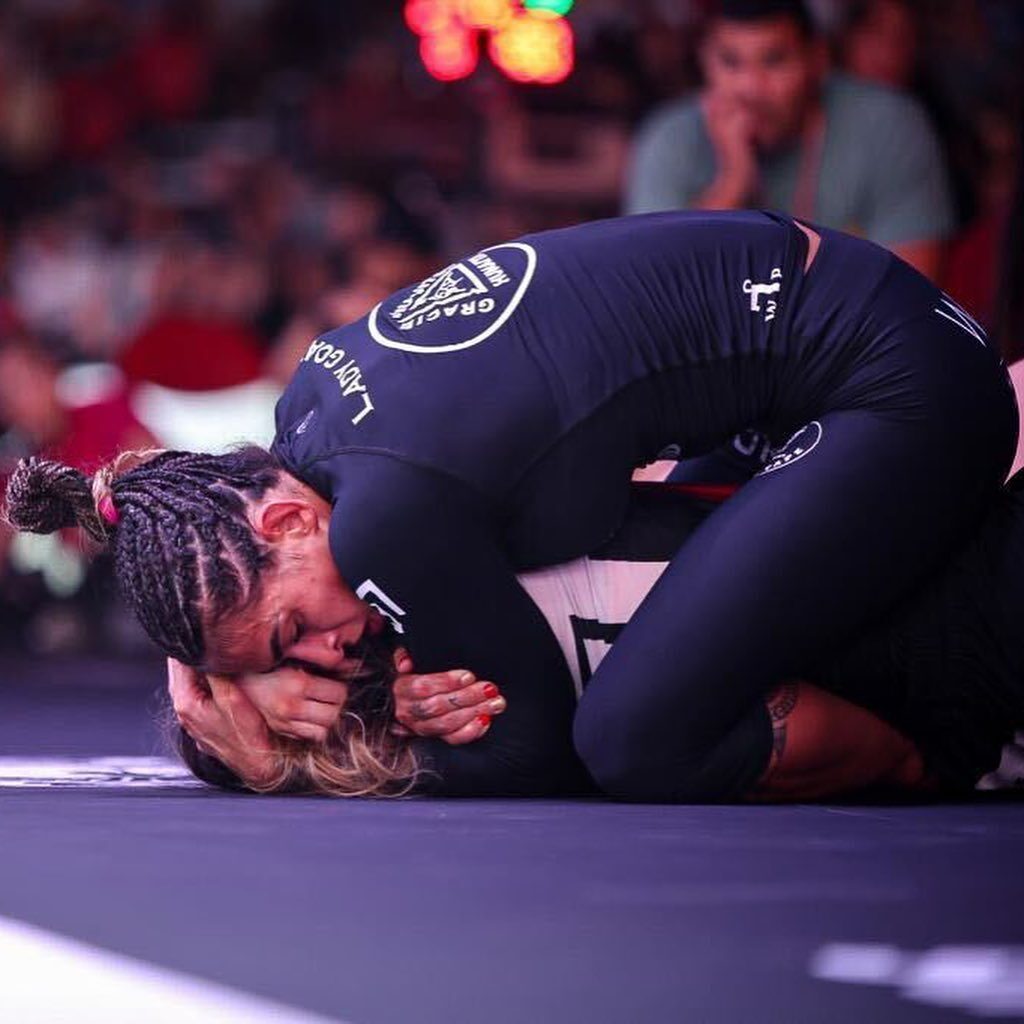 IBJJF World Champion (2014-2016)
Three years after earning her black belt, Mesquita would hit her stride as a pro grappler. Her first big win came in 2014 at the IBJJF World Championship.
Right before the 2014 championship, Bia would win double gold at the Pan Championship a few months earlier. When that year's world championship tournament came around, she would prove she was the best in the world.
Winning double gold in both her division and in the absolute division.Then in 2015, she would come back to retain her title and again for the third time in 2016.
Beatriz would take her place at the top of women's BJJ with those three decisive championship wins.
IBJJF Champion (2018, 2019, 2021)
After coming up short for her fourth world title in a row against Luiza Montiero, Mesquita would look to bounce back. She'd be facing Montiero in a rematch for the 2018 world championship.
This time, Bia would get the better of Montiero in a grudge match she won by just one advantage. Making her a four time IBJJF World Champion.
She would come back in 2019 and repeat as champion, yet again. Then due to Covid in 2020, the IBJJF Championships were not held that year.
Beatriz would have to wait until 2021 to become a six time IBJJF World Champion. Becoming one of the greatest female grapplers in IBJJF history.
2017 ADCC Champion
After focusing on Gi Jiu Jitsu for most of the 2010s, Beatriz Mesquita would come back to No-Gi. She qualified for the 2017 ADCC Championship.
Bia would be in the tough 62 kg women's division that was full of talent. In her first match, Mesquita had to go up against Ffion Davies and won by armbar.
In her semifinal bout, Mesquita would have to face one of the greatest female competitors ever in Michelle Nicolini. After going through a hard fought battle, Beatriz would face one of her biggest rivals in Bianco Basilio.
This time, Mesquita would get the better of Basilio and win her only ADCC Championship.(so far)
IBJJF 2018 No-Gi Champion
After winning the ADCC Championship in 2017, Beatriz Mesquita would turn her attention to the 2018 No-Gi World Championship. The only major grappling championship that she had yet to win at this point of her career.
In her few attempts at the No-Gi Worlds, Bia had come up short, but 2018 would be her year. Using her high level wrestling and pressure to secure her first No-Gi World Championship.
Other Notable Wins In Bia Mesquita's Career
On top of winning every major grappling title, Beatriz Mesquita has also won many high profile tournaments and matches.
Bia has won the EBI 16 women's 135 lb tournament and numerous UAEJJF events including their championship in Abu Dhabi.
Then in 2019, she would win double gold at the Brazilian Nationals event. The only IBJJF event that Bia had never competed in.
She is also the reigning WNO 135 lb champion and recently competed in a superfight against former UFC champion, Miesha Tate. A fight that she would dominate and win with an arm bar.
Beatriz "Bia" Mesquita's Grappling Game
Beatriz Mesquita is one of the most well rounded female grapplers on the planet. She has practiced in every facet of grappling from a young age in preparation to become a champion.
But while she is well rounded, Mesquita is most known for her impressive close guard game. Just like her mentor Leticia Ribeiro is known for.
When you see Beatriz compete, you understand why she became one of the best female grapplers ever.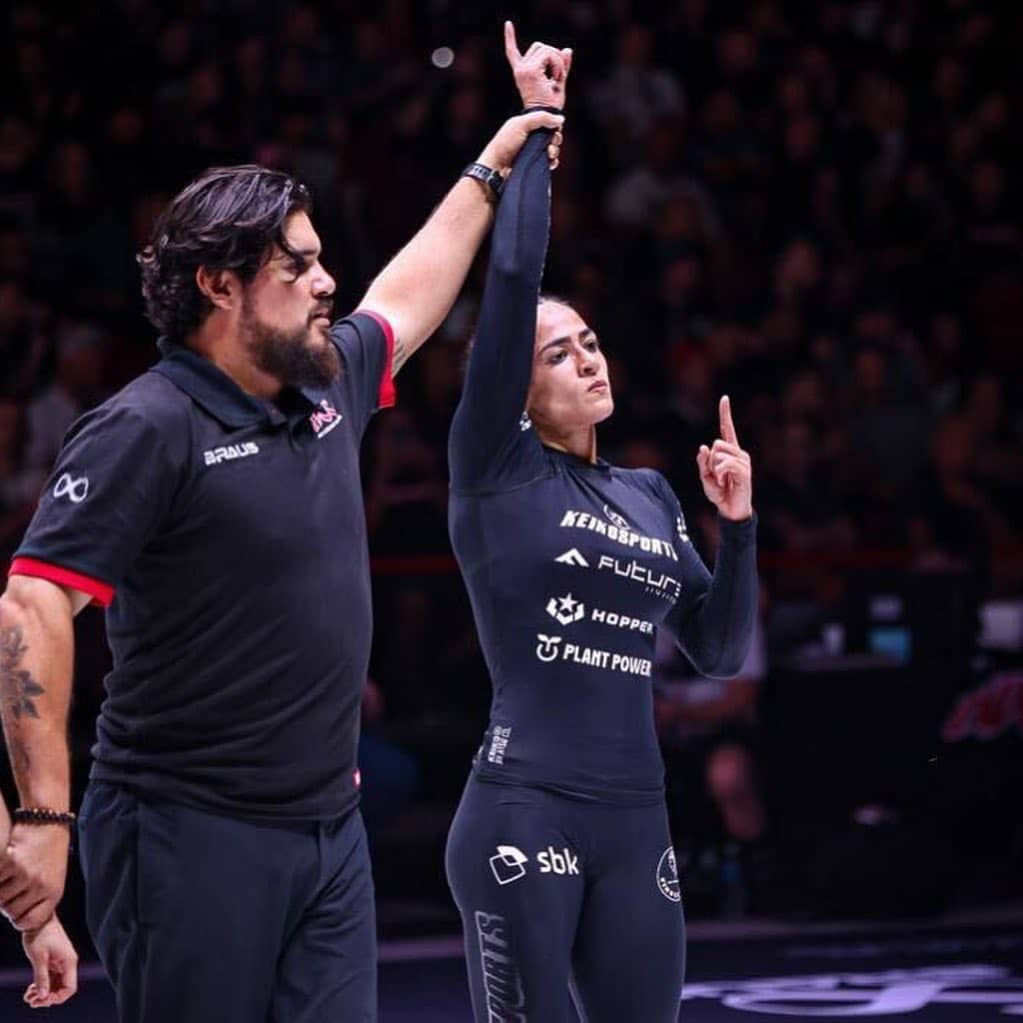 What's Next For Beatriz Mesquita?
Bia Mesquita has already made quite a legacy for herself. Not only is she one the most successful female grapplers, but one of the best overall grapplers ever.
Even though Mesquita has had a long and storied career, she is still in her prime. We could very well see her add more titles to her impressive resume and continue proving she's one of the best.