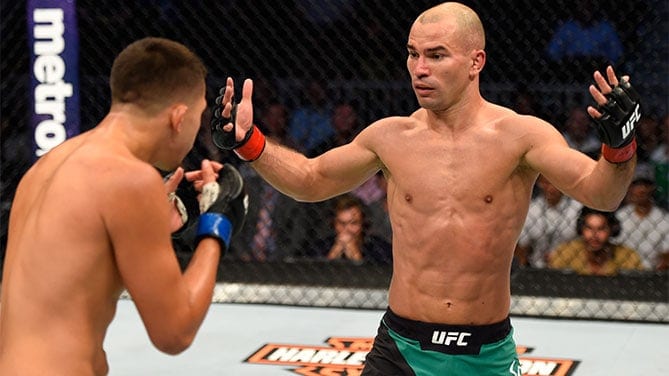 SBG Ireland's Artem Lobov will likely face the toughest test of his mixed martial arts career when he meets No. 4-ranked Cub Swanson in the main event of UFC Fight Night 108 later tonight and he won't have John Kavanagh, the gym's longtime head coach, or Conor McGregor, the gym's most notable fighter, in his corner.
"The Russian Hammer", however,  doesn't seemed to be too phased by the circumstances
"It doesn't really affect me," Lobov told MMAJunkie of McGregor. "World champions don't need their hand held."

"I have Owen Roddy here, who is one of the main coaches at SBG, and he's cornered me many times before," he said. "I used to fight every weekend. And I could have my grandma in my corner. By the time I'm walking into the cage, nothing matters me anymore. I'm ready to go."
Some have criticized the UFC for booking this bout, as Swanson is a top contender on the verge of earning a title shot, while Lobov is an unranked fighter who currently holds a 2-2 record inside the Octagon. "The Russian Hammer", however, appears to be quite confident heading into the bout and he's even said that he expects to finish Swanson.
How are you expecting this fight to play out?