Arman Tsarukyan calls for Michael Chandler fight if Conor McGregor fails to return to UFC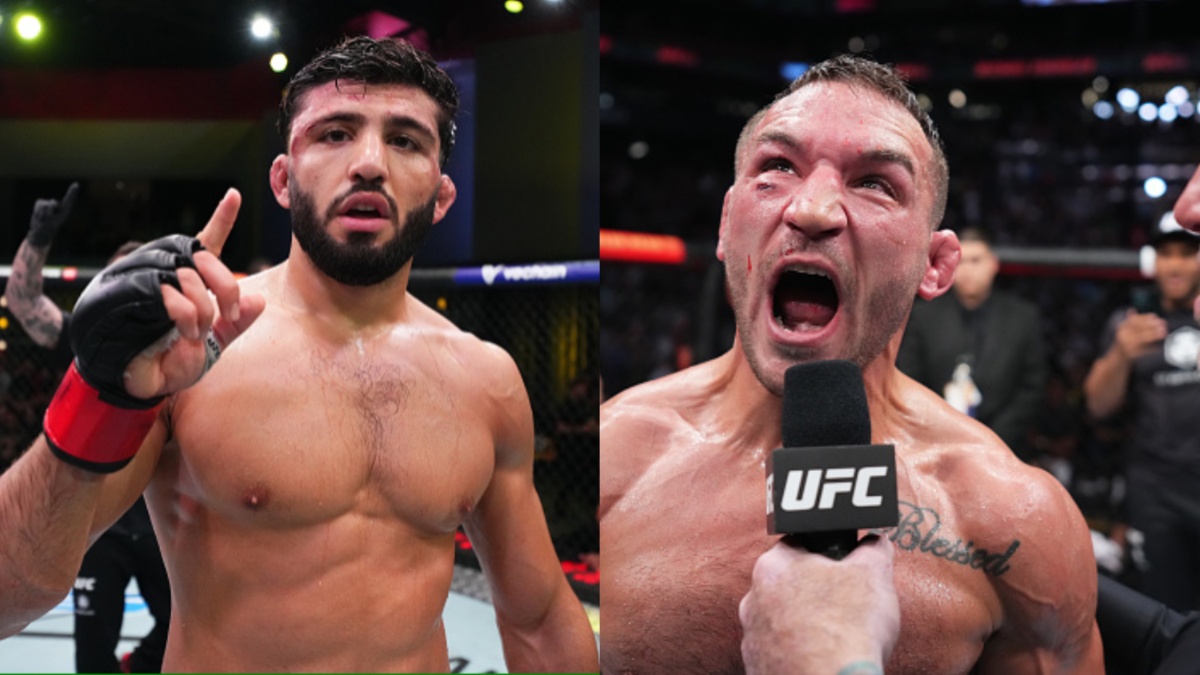 After his impressive victory at UFC Vegas 75, Arman Tsarukyan has his eyes set on the upper echelon of the UFC's lightweight division. Tsarukyan has now made his intentions clear that if Conor McGregor does not return in 2023, Tsarukyan would be more than happy to face Michael Chandler.
On a two-fight win streak, Tsarukyan is proving that he's a sensational fighter who deserves to be in the running for title contention. He defeated Joaquim Silva Saturday night at UFC Vegas 77 and finished the man in a brutal, dominant display. Now looking nowhere but up, Tsarukyan is hoping he gets his long-awaited opportunity to face somebody in the infamous top 5 of the lightweight division.
Considered one of the most underrated athletes in the UFC's lightweight division, Arman Tsarukyan holds a lofty record of 20-3 and is 7-2 in the UFC. His only UFC losses come from fighters who are known to be some of the greatest talents in the world today, such as the lightweight champion Islam Makhachev and the Polish nightmare Mateusz Gamrot.
Arman Tsarukyan is ready to break into the top 5, now looking for an elusive Michael Chandler fight
While Michael Chandler and Conor McGregor are theoretically supposed to fight after the remainder of TUF 31 airs, it is looking more unlikely by the day that such a thing will actually happen. Conor McGregor has allegedly missed the cutoff date to re-enter the USADA testing pool and still fight in 2023, and also, recent legal allegations stemming from antics at a Miami Heat game will likely see the Irish superstar benched for the rest of the year.
On Twitter, Arman Tsarukyan made it very clear that he'd love to fight Chandler if McGregor no-calls no-shows in 2023. While it's pretty unlikely Chandler and the UFC will accept his offer, anything can happen and it would be an absolute banger of a fight.
Who do you want to see Michael Chandler fight in 2023?