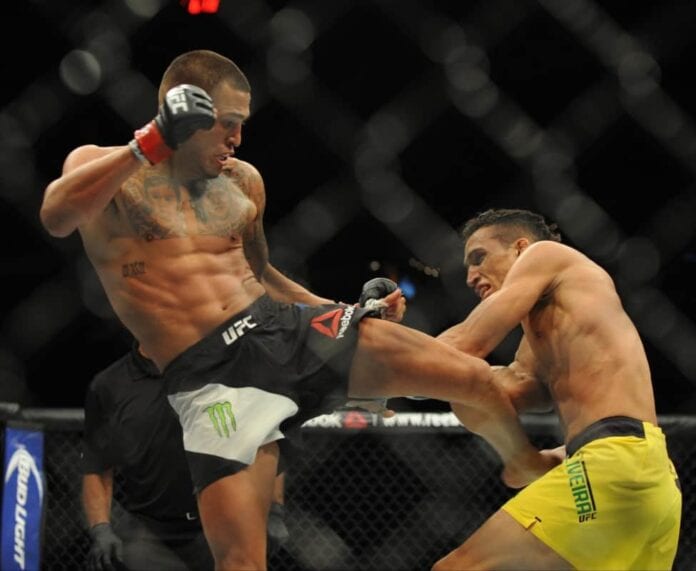 Former UFC lightweight champion Anthony 'Showtime' Pettis made his 145-pound debut today (August 27, 2016) after a disappointing three-fight losing skid, against No. 6-ranked featherweight Charles Oliveira.
Oliveira immediately began to grind away at the former champ and attempt to implement his jiu-jitsu game on 'Showtime".
Multiple times throughout the bout's progression the Brazilian was able to take Pettis' back and threaten a choke, but the former champ was able to scramble out.
In the third round of the contest Oliveira's consistency in taking the fight to the ground would come back to haunt him, as Pettis locked in a guillotine choke for his 145-pound debut victory.
You can check out the full fight video highlights here:
https://www.youtube.com/watch?v=6xuzUSlrh6E