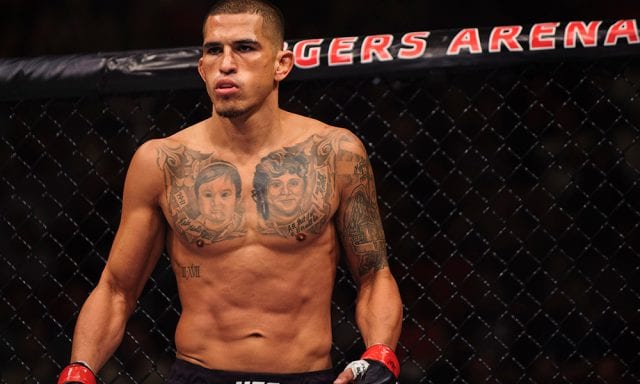 Former lightweight champion Anthony Pettis is feeling amazing heading into his main event showdown with Stephen "Wonderboy" Thompson.
"I just tell my fiance. I was looking in the mirror, I was like, 'How did you let me make 145 (pounds)?' Pettis told MMA Junkie on Wednesday (March 20, 2019). "Crazy."
Pettis missed weight the last time he competed at 145 pounds. That was for a interim title vs. Max Holloway in 2016. Now, "Showtime" is ready to tackle his third division since joining the UFC. And it starts with Thompson in the main event at UFC on ESPN+ 6 headliner at the Bridgestone Arena.
"This time I feel like I got ready for a fight, not a weight cut," Pettis said. "So I feel amazing."
However, that is not the way Pettis felt in his last fight against Tony Ferguson at last October's UFC 229. "Showtime" would lose that fight due to doctor stoppage caused by a broken hand. But moreover, Pettis had already begun to feel the effects of a "bad" weight cut in the fight. They were factors in his decision to jump divisions.
Couple that with the bottleneck at the top of the lightweight division due to champion Khabib Nurmagomedov's suspension and, well, the decision was easy for "Showtime."
"Top 10, I pretty much fought them all," Pettis said. "Time for a new division, new set of faces. There are some good fights for me. …
"I'm about to tear it up. I just feel so good."
If you enjoyed this story, please share it on social media!