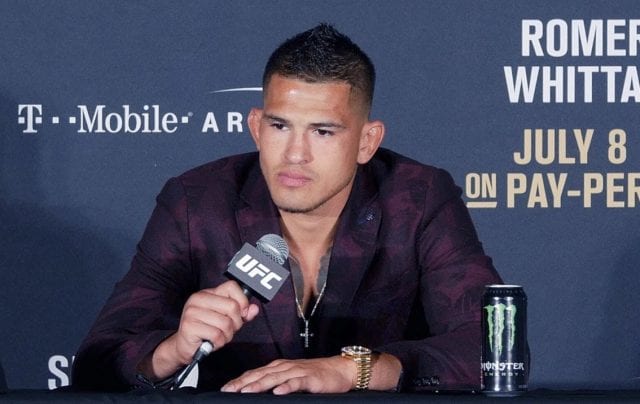 Former lightweight champion Anthony Pettis gives his take on next weekend's title fight between Max Holloway and Dustin Poirier.
Pettis, who now competes in the 170-pound division, has a unique understanding of next weekends interim lightweight title fight. That being, he has faced off against both Holloway and Poirier at his former weights.
Even though Pettis says he went into both of those fights less than 100%, and if his last performance is any indication, that may be true, he believes he knows each man's skillset.
"Dustin obviously has the skillset at '55," Pettis said. (via MMAJunkie) "He's fought the best of the best at '55. (Featherweight champ) Holloway is coming up (a weight class) in competition. Me against Holloway at '45 is not me at my normal weight class. I'm interested to see how he prepares. I think Holloway is just one of them guys who bites down and he goes."
"Showtime" acknowledged the toughness of both men. However, he thinks when push comes to shove, the pure grittiness of Holloway could be the difference maker.
"When it gets tough, he bites on that mouth piece and he throws them hands," Pettis said when describing Holloway's style. "He's just a tough dude. I fought both of them and I felt both of their technique, both their technique and I think it's going to be a great fight."
But when it comes to actually picking a side, well that a different story. Pettis thinks this fight might just be too close to call.
"It's hard to call because they both have styles that are just going to clash in the cage," Pettis said.
UFC 236 takes place April 13 at the State Farm Arena in Atlanta, Georgia. The main card will air on PPV. The prelims will air on ESPN and UFC Fight Pass.
If you enjoyed this story, please share it on social media!