Anthony Johnson vs Alexander Gustafsson Was Set For UFC on FOX 13…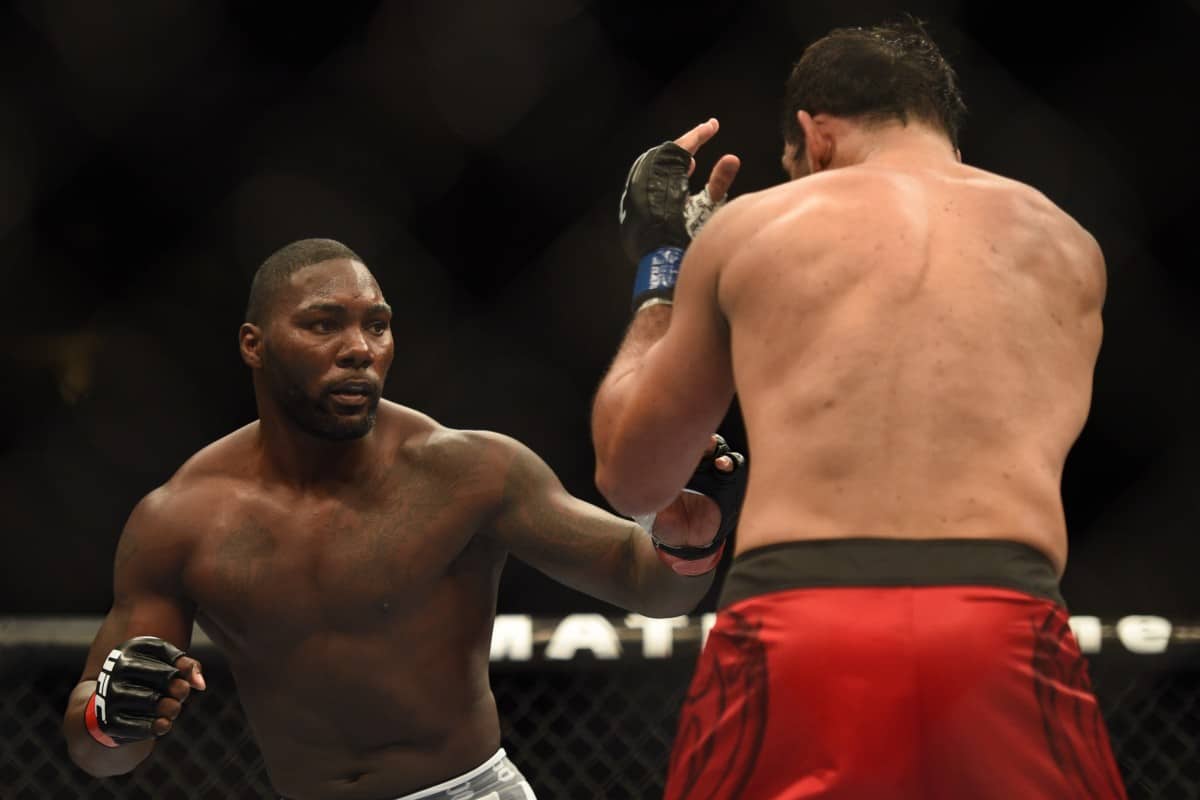 Anthony Johnson may have the biggest battle of his life coming next, and it's not in the octagon..
It seems that 2014 is a year of hard truths in the UFC, as we've seen Chael Sonnen and Wanderlei Silva exit the sport controversially, and Thiago Silva get fired, re-hired and then re-fired for his spouse abuse. Another light-heavyweight contender on the end of some rather harsh domestic violenec accusations is Anthony Johnson.
"Rumble" was recently suspended after accusations of domestic violence emerged in the media. Although Johnson denies the case, and there aren't actually any criminal charges pending, the promotion clearly wants to avoid a 'Ray Rice' situation coming in to play. Talking of Ray Rice (and OJ Simpson) UFC president Dana White discussed Anthony Johnson and domestic abuse in sports, courtesy of FOX Sports:
"In reality, all the negative that's come out about this whole Ray Rice thing is actually a huge positive — I think that the O.J. Simpson case really put a lot of light on domestic violence and this has taken it to a whole other level. A lot of good has come out of this bad thing. Nobody can deny that video is f–king horrifying. I think the worst thing about the video is we've all had as human beings our moments of anger and rage, but after he hits her he just doesn't give a s–t,"
White also went on to say that a fight between "Rumble" and former 205-pound title challenger Alexander "The Mauler" Gustafsson was all set for the December UFC on FOX card, but the legal drama has put a hold on any possibility of that brawl transpiring:
"That fight was done — it was going to be on FOX. Now it's not done. Now you sit back and wait to see how this thing plays out in court," White said. "It doesn't mean he's definitely going to fight here, even if it goes his way."
It truly has been an ugly year for combat sports, as well as the controversy in NFL, and all these nasty happenings in MMA have taken place outside the cage. Now to learn that the domestic violence accusations towards Johnson have ruined another huge fight, makes this whole situation concerning as well as disappointing.
I won't cast judgement over Johnson, the facts in this case are shady at best, but one thing is for sure; these allegations are holding up a fight that everyone wants to see, and that sucks.
Photo: Kyle Terada for USA TODAY Sports