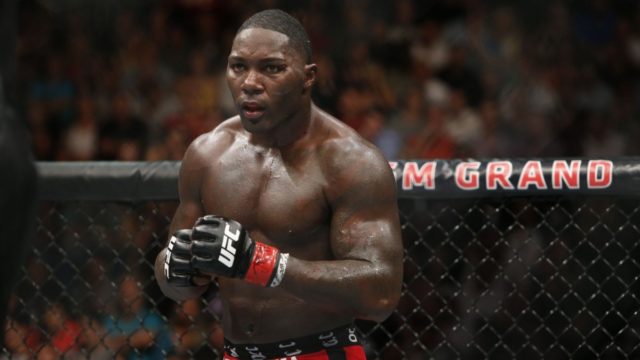 Anthony Johnson reveals that he could be willing to come out of retirement to fight again under the UFC banner.
The former title contender made it clear that he wants to fight UFC light heavyweight champion Jon Jones but it would need to be at heavyweight.
Following his loss to Daniel Cormier for the UFC light heavyweight title at UFC 210. Johnson shocked everyone by retiring from MMA. It was his second title loss to Cormier, who also beat "Rumble" in 2015, and it ended Johnson's three-fight winning streak.
"The only way I'd come out of retirement is if Jon Jones goes to heavyweight. Then that's when I'll come out of retirement and fight Jon," Johnson said on the "Into the Weeds" podcast (H/T to MMAjunkie). "I mean, that's the only guy I want to fight. Because after him, I can officially say I did my job, (and) my mission is complete. Although I didn't win a title, I fought the best of the best."
Just A Businessman
As for the reason Johnson is focused on this certain fight, it all goes back to UFC President Dana White for motivating him to retire from the sport. Once out of the game, he decided to turn into a businessman.
"A lot of people talk trash about Dana White, how he's a snake and how he's bad for the sport," Johnson said. "You know what? Dana, he's just smart. He's a businessman.
"Being in the cage and fighting – this happened during the fight, I think after I knocked somebody out. I don't remember who it was, I remember looking at Dana on the other side of the cage and thinking, 'Damn, I just put in all this work, and I'm getting the victory and feeling like a winner, but the dude on the other side of the cage is celebrating more than me right now, because he's not taking one punch, he's not running one mile, not doing one sit-up or push-up, and he's making a grip of money.'
"I was like, yeah, it's time for a career change."

If you enjoyed this story, please share it on social media!