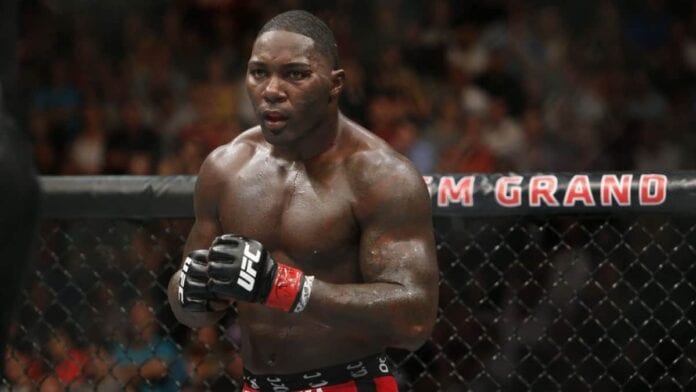 Anthony Johnson addresses possibly fighting again inside of the Octagon under the UFC banner.
While doing a recent interview, the former title challenger admitted that he hasn't trained or even worked on his skills as a pro-MMA fighter in years. He also made it known that if he were to come out of retirement, it would need to be a big payday.
"Nah I haven't (been working on my skills)," Johnson told MMA Junkie. "(Last time I trained) was getting ready for Daniel. I can't not be in the gym," Johnson said. "Any kind of a gym, whether it's a mixed martial arts gym or a weight lifting gym. I have to be in the gym. That's just who I am. That's all I know. I'm not going to say that I'm flexible or I'm punching any faster or punching any slower or any harder or anything like that, but I stay doing what I got to do to make sure I'm somewhat on point."
Following his loss to Daniel Cormier for the UFC light heavyweight title at UFC 210. Johnson shocked everyone by retiring from MMA. It was his second title loss to Cormier, who also beat "Rumble" in 2015, and it ended Johnson's three-fight winning streak.
The former UFC title contender has announced a new partnership with Bare Knuckle Fighting Championship where he will not be competing in the cage due to him still being under contract with the UFC.