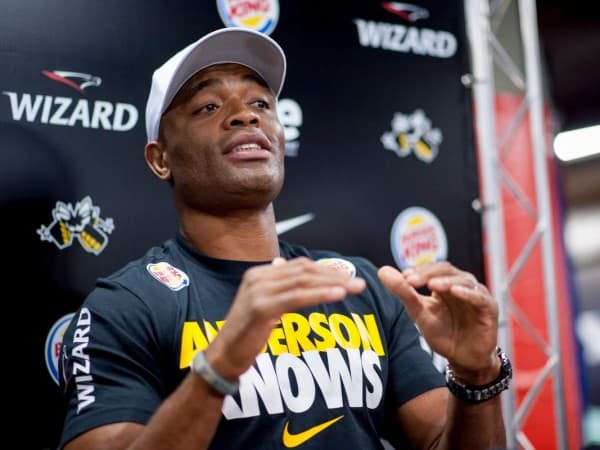 Back in April, former Ultimate Fighting Championship (UFC) middleweight champion Anderson Silva confirmed he would be vying for a spot on the Brazilian taekwondo team at the 2016 Summer Olympics. His run was short-lived.
"The Spider's" manager Jorge Guimaraes told PVT (via MMAFighting.com) that his fighter's focus is no longer set on the Olympics:
"This Olympic thing has been discarded. Anderson won't participate in the Olympics. He's now waiting for the Athletic Commission's verdict, which should come soon. We are waiting, we'll see if there's going to be a punishment and how long it will be. He's training, Anderson never stops training. He's staying active."
Despite denying his use of steroids, Silva was popped for two anabolic steroids, sleep aids, and anti-anxiety medications during his pre and post-fight UFC 183 drug tests. As a result, Silva's unanimous decision win over Nick Diaz is in jeopardy and he's facing a suspension.
Silva is expected to appear for his hearing with the Nevada State Athletic Commission (NAC) on Aug. 7. He was originally supposed to appear in front of the NAC in March, but his hearing has been postponed three times.
If you enjoyed this story, please share it on social media!