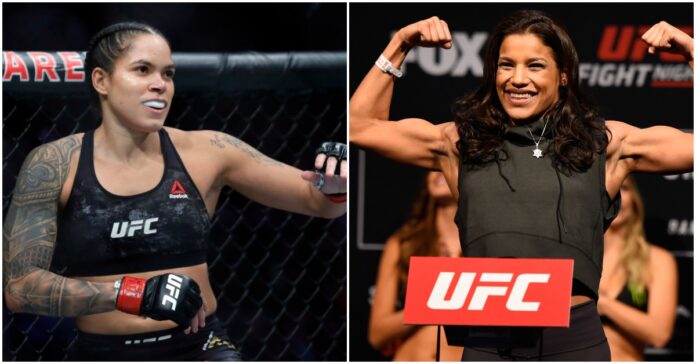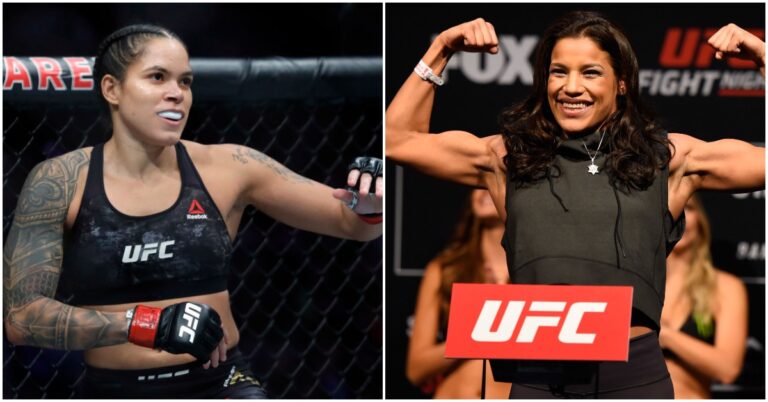 Amanda Nunes defends her bantamweight title against Julianna Pena this Saturday in the co-main event of UFC 269. 
"The Lioness" is on a 12-fight win streak and many consider her to be the greatest female fighter of all time. 
Since capturing the title at UFC 200 with a submission over then-champion Miesha Tate, she has picked up the featherweight title with a champion vs champion fight over Cris Cyborg. 
Julianna Pena also competed at UFC 200 where she defeated Cat Zingano to put her name for title contention; however, losses to flyweight champion Valentina Shevchenko and Germaine de Randamie derailed her pursuit.
Amanda Nunes Dismisses Julianna Pena Ahead Of UFC 269
"Honestly, what Julianna has is just nothing to lose," Nunes said Thursday at UFC 269's pre-fight press conference. "So I just have to be sharper because I've seen her style many times in my whole career. Her best friend is Miesha Tate. If you watch Miesha Tate fight, it's the same fighter right there. So I've seen it before."
"She has to say what she has to say, and that's fine."
Pena responded. "That's part of the game. We've been talking about this fight for a very long time. At UFC 200, when she beat Miesha, she said that she would fight me — and she didn't. She let Ronda Rousey cut the line."
"I actually won and I beat the girl that rag-dolled you, as a matter of fact," Pena retorted, referring to Zingano's 2014 win over Nunes. "I beat the girl that beat you that night, and you said at your press conference that you would fight me, and you absolutely did not fight me. You let Ronda Rousey cut the line after she got knocked out. You picked a can and you've been continuing to pick cans. Everybody that you pick has already lost and been defeated." (Transcribed by MMA Fighting)
Do you think we will see an upset at UFC 269?