Ali Abdelaziz says the UFC offered Belal Muhammad a coaching role against Colby Covington on The Ultimate Fighter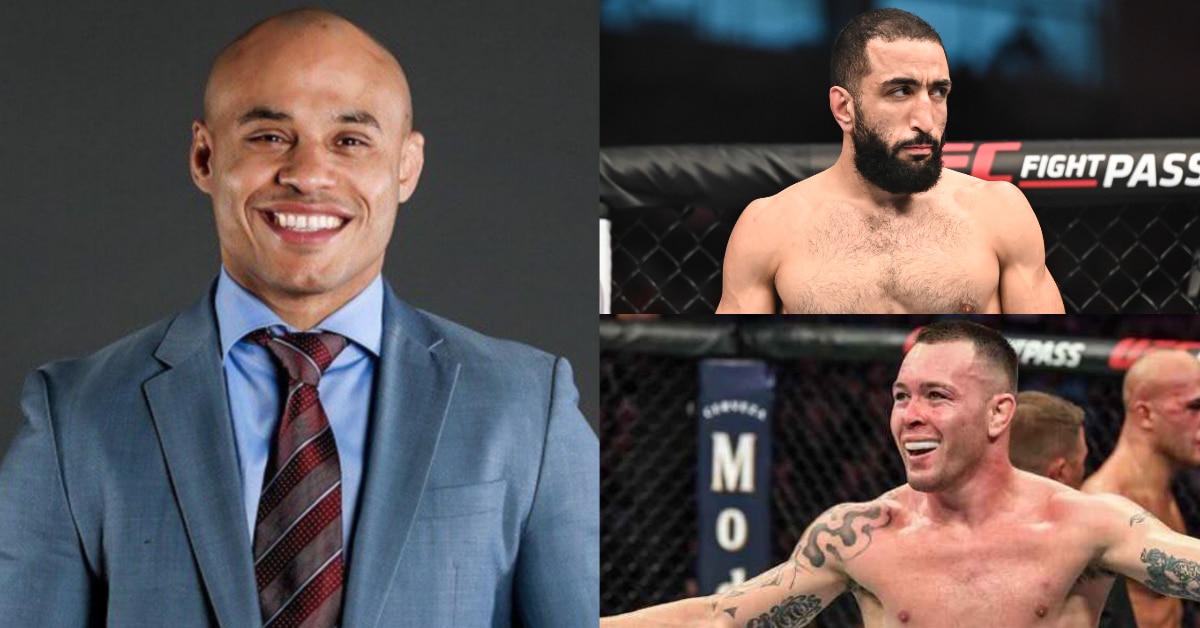 Mixed Martial Arts manager Ali Abdelaziz has revealed that the UFC wanted The Ultimate Fighter to feature Belal Muhammad and Colby Covington as head coaches.
Abdelaziz, who manages several top MMA stars, said Muhammad agreed but that Covington is nowhere to be found. Covington has not fought in nearly a year. He's been involved in a legal matter against former friend-turned-opponent Jorge Masvidal stemming from a physical altercation in Miami last March.
During an interview with The Schmo, Abdelaziz revealed The Ultimate Fighter offer and shared his thoughts on Covington's absence.
"The UFC reached out to me and said Belal vs. Colby coaching The Ultimate Fighter. We said yes. Nobody can find Colby. Nobody knows where he's at. Last time I heard he was at the UFC PI (performance institute) was for securities. I don't know why. Now Masvidal is fighting. I don't know if he's trying to sue Masvidal. Trying to cash in or trying to do what, but fight or just leave the sport. Or get out of the rankings. Belal should be fighting for the title to be honest with you. I don't care what anybody says." (h/t Middle Easy)
Ali Abdelaziz Believes Belal Muhammad Deserves A Title Shot
The UFC welterweight champion Leon Edwards will face former titleholder Kamaru Usman in a trilogy fight on March 18 at UFC 286. Abdelaziz is confident that after Muhammad beats Covington, he'll face the winner of next month's title fight.
'Remember the Name' is 8-0-1 NC in his last nine fights. He's coming off an impressive TKO win over rising contender Sean Brady in October at UFC 280.
"The UFC very much saying they are working on a Colby Covington fight," Abdelaziz said. "This is the right fight and there's no doubt in my mind Belal [will] beat him and he'll find Kamaru (Usman). The winner of Kamaru/Leon." (h/t Middle Easy)