Training partner reveals ex-Champion Alex Pereira weighs whopping 230lbs ahead of UFC 291 return: 'He's lean'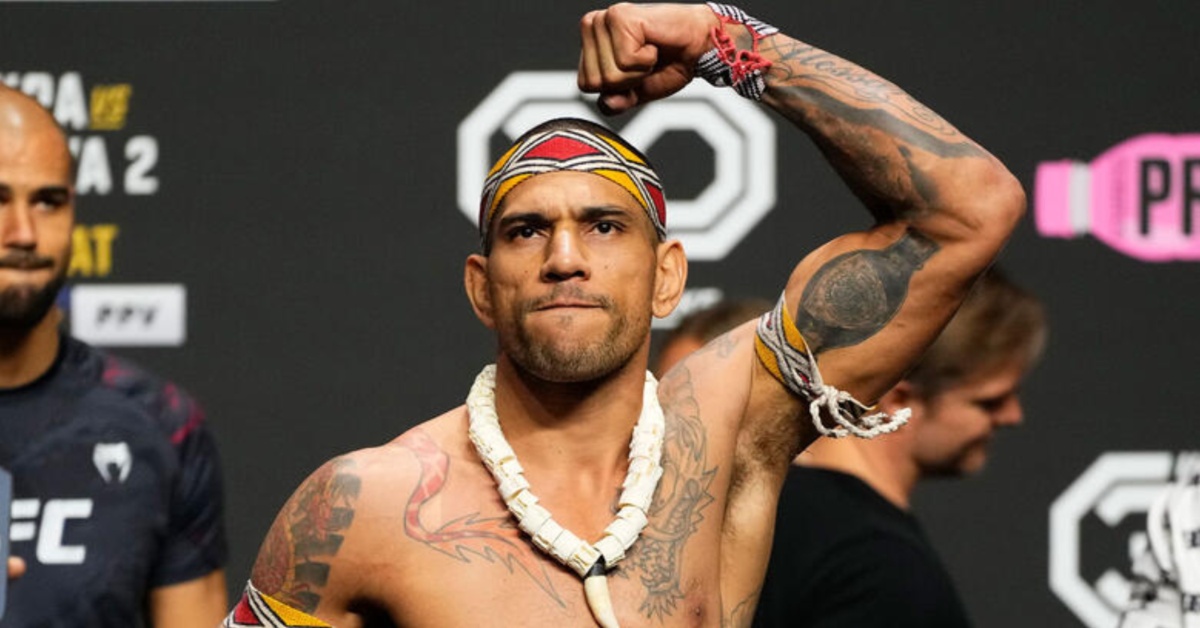 Former light heavyweight champion, Glover Teixeira has claimed that his training partner and compatriot, former middleweight titleholder, Alex Pereira is currently weighing in the region of 230lbs – ahead of his divisional debut at 205lbs at UFC 291 in July, taking on soon-to-be common-foe, Jan Blachowicz.
Pereira, a former undisputed middleweight champion under the banner of the UFC, has been sidelined since he took main event honors at UFC 287 back in April of this year, suffering his first Octagon defeat in a second round KO loss to two-time champion, Israel Adesanya.
Slated to make his light heavyweight divisional bow at UFC 291 at the end of July in Salt Lake City, Utah – Pereira will take on former undisputed champion, Blachowicz in an expected title-eliminator at the Delta Center.
Alex Pereira faces 25 pound weight cut ahead of UFC 291 return
And with much fervour surrounding his light heavyweight bow with the Pole at UFC 291 at the end of this month, Pereira reportedly weighs a whopping 230lbs ahead of his debut in the weight class.
"I like him (Alex Pereira) going to light heavyweight," Glover Teixeira said during his appearance at the UFC Fight Pass Invitaitonal 4 of Alex Pereira's divisional climb. "When he said he was going to light heavyweight, I was like, 'I love it', because I don't want to see him cutting that much weight. You don't know how much that guy cuts. He's 230 pounds right now and he's lean."
"He's probably like eight percent body fat," Teixeira explained. "For him to drop to 185 [pounds] is crazy – crazy, man. I cut weight. I don't cut that much, but I know how hard it is and as you get older, it gets harder and harder. That eventually can be bad for your health, and I don't want him to be in that position, so I'm glad.' (H/T MMA Junkie)
4-1 throughout his five fight Octagon tenure, Pereira landed in the UFC with a knockout win over Andreas Michailidis, and then a decision victory over compatriot, Bruno Silva – before stopping both Sean Strickland and Israel Adesanya with knockout triumphs – the latter in an undisputed middleweight title fight.