Alan Jouban Survives Rally To Defeat Belal Muhammad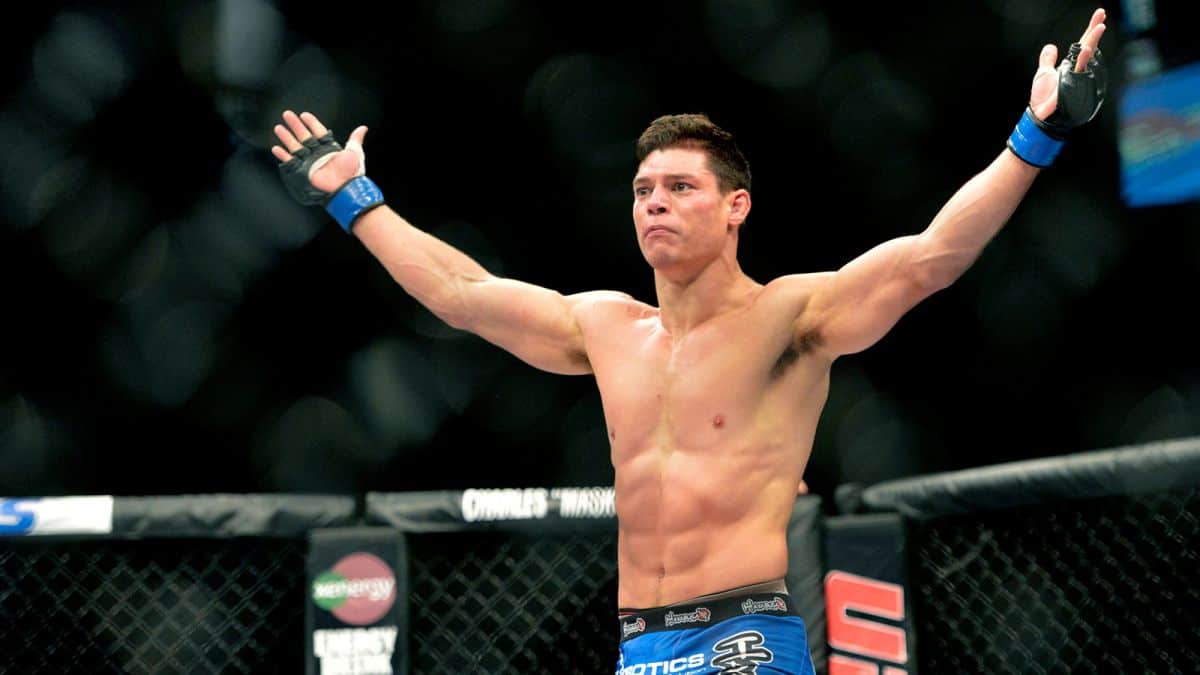 Belal Muhammad (9-1) made his Ultimate Fighting Championship (UFC) debut at UFC Fight Night 90. His opponent was no slouch. Standing opposite of him inside the Octagon was Alan Jouban (14-4).
Despite showing tremendous heart and rallying in the final round, Muhammad came up short against Jouban.
"Brahma" landed some leg kicks early in round one. Jouban threw out a jab and dropped Muhammad with a left hook. ""Remember The Name" used an omoplata to get back to his feet and shoved his opponent against the fence. Muhammad took his opponent down briefly. A stiff kick to the body found the mark for Jouban. A head kick connected for "Brahma" and it sent Muhammad crashing down. Jouban landed some ground and pound, but his opponent survived and got back to his feet before the round ended.
Muhammad was on his toes a bit more at the start of the second frame. Jouban fired away with kicks to the legs and body. A jab from "Remember The Name" found the mark. A left hook once again dropped Muhammad, who quickly got back up and pressured "Brahma." He tried desperately for a takedown, but he couldn't get it. Jouban landed a leg kick followed a stiff straight right hand. Muhammad scored a takedown at the end of the round.
The final stanza began and Jouban wasted little time throwing out kicks. His opponent had his takedown stuffed, but "Brahma" found his back against the fence. Jouban landed a knee to the body on the break. Muhammad's high kick was blocked. He threw another one and it was blocked once again. A couple of right hands landed for Muhammad. He fired off some more that had Jouban backing up a bit. Muhammad's right hand kept finding Jouban's chin and he landed some uppercuts as well. This was by far the most success Muhammad had in the fight. He kept landing the more effective shots despite "Brahma's" offensive efforts. "Remember The Name" kept swinging and landing before the final horn sounded.
It was too little too late for Muhammad, as all three judges gave the fight to Jouban.
Final Result: Alan Jouban def. Belal Muhammad via unanimous decision (29-27, 29-28, 29-27)