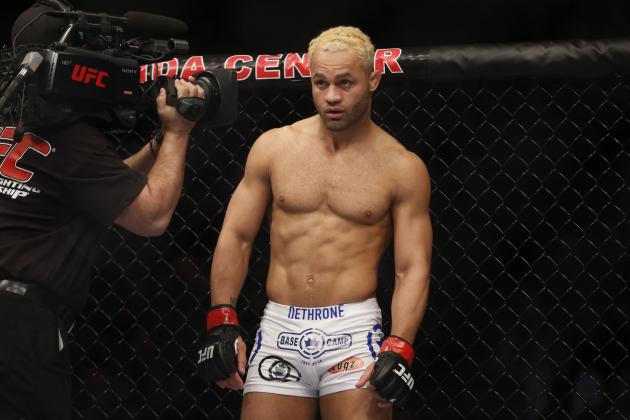 Josh Koscheck was supposed to make his Bellator MMA debut against Matt Secor at Bellator 148 in the main event, but that is not happening. Koscheck is injured although the extent of the injury was not disclosed. Secor is not expected to be on the card.
Koscheck is currently on a five-fight losing streak.
Now, a welterweight fight between Paul Daley and Andrew Uhrich will be the new Bellator 148 main event. The fight was originally supposed to be the co-main event of the card.
Since returning to the Bellator MMA fray, Daley has been on an absolute tear, winning two fights in as many tries. Now, the prominent British fighter has his eyes set on a welterweight title run, and would definitely enjoy a future opportunity to avenge a controversial loss against a familiar foe in Koscheck.
Standing opposite of Daley will be Uhrich, a Strikeforce veteran who has seen mixed success under the Bellator MMA banner. Most recently, "Stunner" has put together three consecutive victories and returns to the California-based promotion with the hope of derailing Daley's championship hopes.
The new co-main event will be a bout between prospect Chris Honeycutt and Paul Bradley.
The "Bellator 148: Koscheck vs. Secor" event takes place January 29 at Save Mart Center in Fresno, Calif. and airs live on Spike at 9 p.m. ET/8 p.m. CT, while preliminary bouts will stream on Spike.com at 5 p.m. PT. Tickets for the event start at only $25 and go on sale at the Save Mart Center Box Office, as well as Ticketmaster and Bellator.com this Tuesday at 10 a.m. PT.