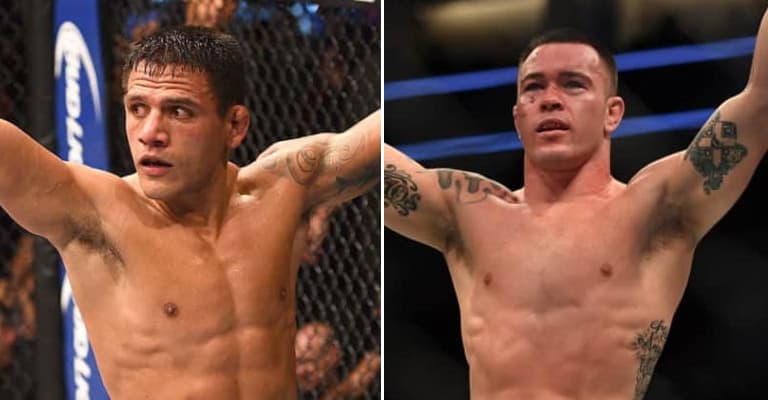 Former lightweight champion Rafael Dos Anjos will be fighting Colby Covington for the interim welterweight belt in Chicago and not in Brazil as originally thought.
Covington has made a name for himself with his sophomoric brand of trash talking, targeting Brazil and Brazilians yet without the subtle charm of Chael Sonnen. Fighters from the country lashed out at Covington, and it became abundantly clear that Covington wouldn't be welcome in Brazil anytime soon:
"I'm the King of Brazil. I owe it to the fans of Brazil to go back there and put on a show for them. Brazil wasn't ready for me, so Dana had to put it in the U.S."
Covington will indeed instead fight Dos Anjos in Chicago at UFC 225, where the two will battle it out for the interim welterweight title as Tyron Woodley sits out indefinitely with an injury.
UFC President Dana White explains the necessity of creating an interim title in Woodley's absence:
"He's injured. He's been out for awhile. We've been trying to get him to fight. He's not taking any fights. He sent us a doctor's note from the best shoulder specialist in the country, who said he's out til August. We're not going to be in a position where we jam up a division, so we're going to do the fight."
The bout was initially booked for UFC 224 in Rio de Janeiro, but was moved around Thursday. UFC 225 goes down on June 9th.