You have to be both physically and mentally tough to survive in the UFC, but sometimes, the toughest blows a fighter ever had to endure took place outside of the octagon.
In this article, we'll take a look at 10 past and present UFC stars who went through hell and back as the result of heartbreaking tragedies in their personal lives.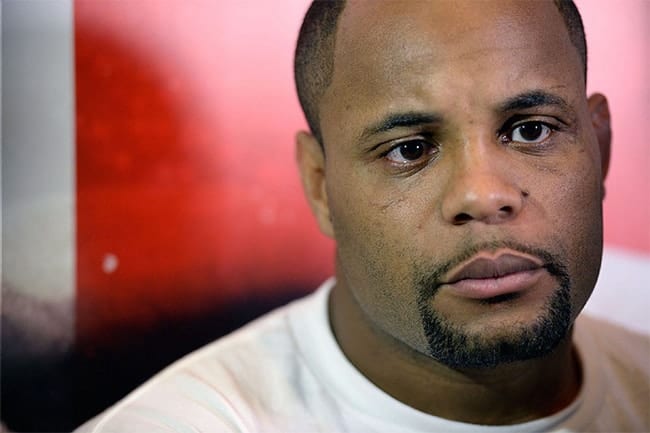 Daniel Cormier
On Thanksgiving Day in 1986, seven-year-old Daniel Cormier was watching 'The Color Purple' on TV when his mom answered a phone call and soon after started screaming.
She'd just been told that Cormier's father had been shot and killed by his second wife's father at his home after an argument.
Too young to fully comprehend what had happened, Cormier rebounded from that tragedy, helped along by having a strong bond with his stepfather.
In his teenage years, one of Cormier's friends and a cousin died in separate car crashes, while his best friend was one of 10 people killed when the Oklahoma State Basketball team's plane crashed in 2001.
However, the most heart-breaking moment in Cormier's life was still to come in 2003 when his three-and-a-half-month-old daughter Kaedyn Imri Cormier was killed instantly after a tractor-trailer crashed into the vehicle she was traveling in.
"You can either let it crush you, or actually let it elevate you and motivate you," Cormier once said on ESPN's 'Highly Questionable' show, noting that his daughter's death drove him to succeed in both in his wrestling and fighting careers in order to honor her memory.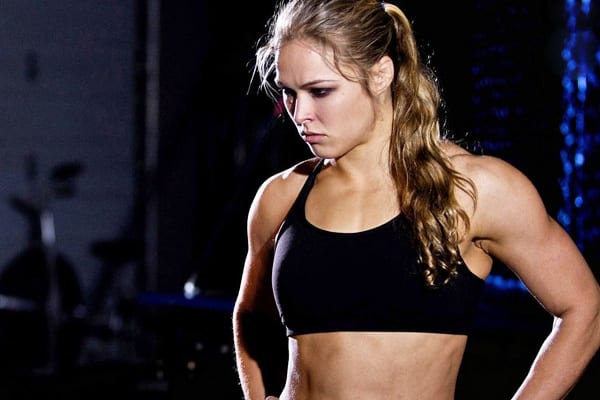 Ronda Rousey
Ron Rousey had always been a loving father, but his outlook on life had taken a drastic turn for the worse after he broke his back in a freak sledding accident.
He also suffered from a rare blood disorder and that meant he struggled to recover from the injury and his health declined, leaving him in constant pain, unable to work and powerless to provide for his family.
As a result, when Ronda Rousey was still just eight-years-old, her father drove out to a nearby pond, put a hose into the exhaust pipe of his car and committed suicide by asphyxiation.
"None of us were the same after that," Rousey said of her father's passing, but he still proved to be a motivating factor as she rose to prominence as both an Olympic Judo medalist and UFC champion.
After all, he had constantly encouraged her while she dealt with a rare speech impediment as a child, assuring her that she could be anything she wanted to be and was destined for great things.
Rousey found fighting to be the perfect outlet to release the pain and anger she felt inside, and it would lead her to become one of the biggest MMA stars the sport has ever seen.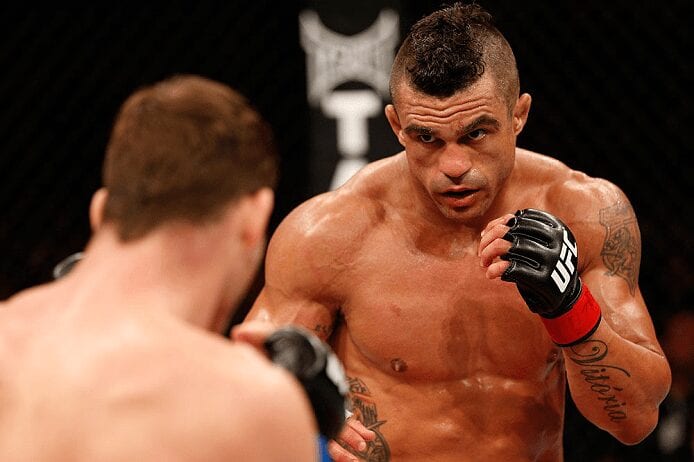 Vitor Belfort
On January 9, 2004, Vitor Belfort's sister Priscila left work in Rio de Janeiro, Brazil, to go for her lunch break and was never seen again.
At the time, Vitor was just three weeks away from a light heavyweight title fight against Randy Couture at UFC 46 and was understandably distracted as fears grew each day that his sister had potentially been kidnapped and then murdered.
On January 31, the deeply troubled Belfort fought Couture and overcame the odds by winning in just 46 seconds after an early punch sliced open an eye wound that forced a TKO stoppage.
In the years that followed police struggled to get to the bottom of Priscila's disappearance, while Belfort's own career threatened to completely go off the rails, as he lost five of his next seven fights and testing positive for steroids.
In 2007, suspects were arrested on suspicion of having kidnapped and murdered Priscila, with one claiming that her body had been burned and buried after ransom negotiations fell through.
However, her remains have never been found and so the case remains officially unsolved.
Belfort eventually rediscovered his form and has enjoyed a long and successful run in the UFC, while late last year he wrote a touching open letter to his sister on what would have been her 43rd birthday.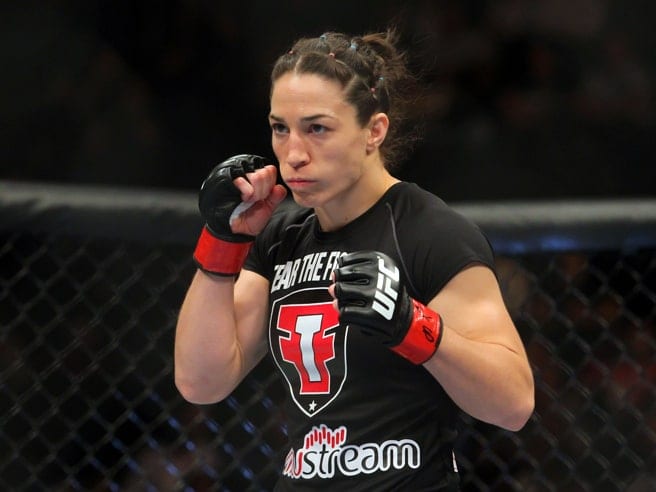 Sara McMann
In 1999, former UFC women's bantamweight title contender Sara McMann's 21-year-old brother disappeared, only for his body to be discovered three months later, beaten and badly decomposed in a remote area 20 miles from where he lived.
That sparked off a murder investigation that would take three years to solve.
McMann had reportedly got into a fight with a few players from the Lock Haven University football team and was beaten unconscious.
Fabian Smart and his cousin Willie Williams then bundled him into the trunk of a car and drove him to a secluded location where a failed attempt to shoot him instead led to McMan being pistol whipped and attacked with a tree branch instead before being left for dead.
Devastated by the loss, McMann returned home to be closer to her family and focused on the passion she had shared with her brother for wrestling, which would lead her to a silver medal in the 2004 Olympics.
On September 3, 2004, McMann and her boyfriend Steven Blackford set off in their jeep from Colorado to Washington where they were both planning to enroll in university programs, but a car crash en-route led to his death.
"You're never the same person," McMann told FOX Sports of the toll those darkest moments in her life took, but again her way of coping was to take solace in her athletic endeavors that would eventually lead her to become a UFC fighter.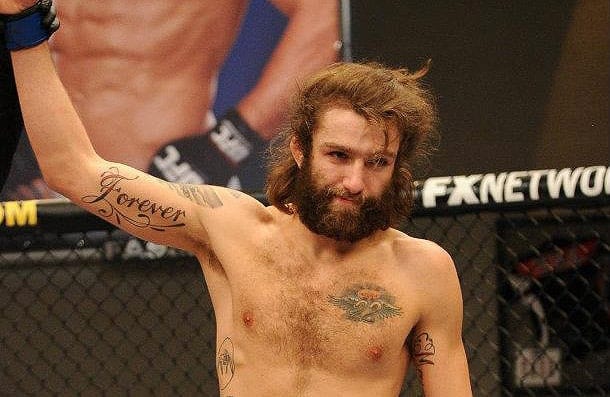 Michael Chiesa
The morning after he'd had won his place in The Ultimate Fighter: Live house with a unanimous decision win over Jeremy Larsen, Michael Chiesa learned the devastating news that his father had passed away the previous evening, just hours after watching his fight live on TV.
Chiesa had known his dad was gravely ill – he had been battling Leukemia for some time – but it had been his father's wish that he still compete on the show, telling his son, "Life is a fragile thing, and you have the opportunity you have to take it."
In a rare break from TUF tradition, Chiesa was granted the opportunity to return home for 24 hours to attend his father's funeral.
Spurred on by his father's wish that he pursue his dreams, Chiesa returned to the show determined to honor his name and would progress all the way to the finals before defeating Al Iaquinta to become the next Ultimate Fighter.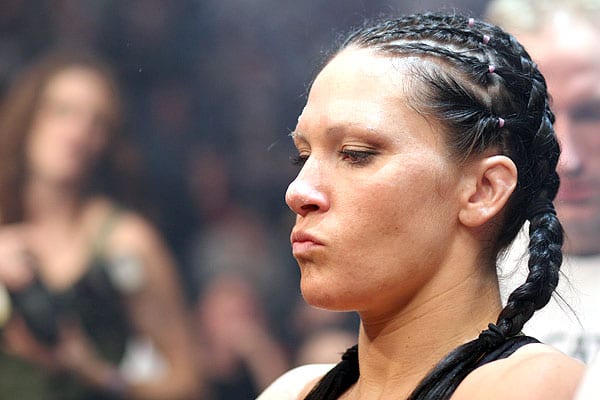 Cat Zingano
Cat Zingano first had to come to terms with the death of a loved one while she was at University when she received word that one of her closest friends, 17-year-old Mary Rogers, had been tortured and murdered by her boyfriend back home in Denver.
Zingano took the news hard and faded away from wrestling after that, but did eventually rediscover the urge to compete and that led her to train at a BJJ gym ran by her future husband, Mauricio Zingano.
However, due to the fact he wasn't just her partner, but also her full-time, 24/7 coach, that ended up putting so much strain on their relationship and she decided to leave.
In January of 2014, Cat showed up at her estranged husband's house to find police on the scene and learned the devastating news that the 37-year-old had committed suicide.
Picking up the pieces afterward was exceptionally hard, but she vowed to fight again, telling The Bleacher Report that, "I didn't want what happened to me to be why I never get in there again."
Zingano's comeback after 18 months out of the Octagon was a daunting one against future bantamweight champion Amanda Nunes, but she emerged with a third-round TKO victory.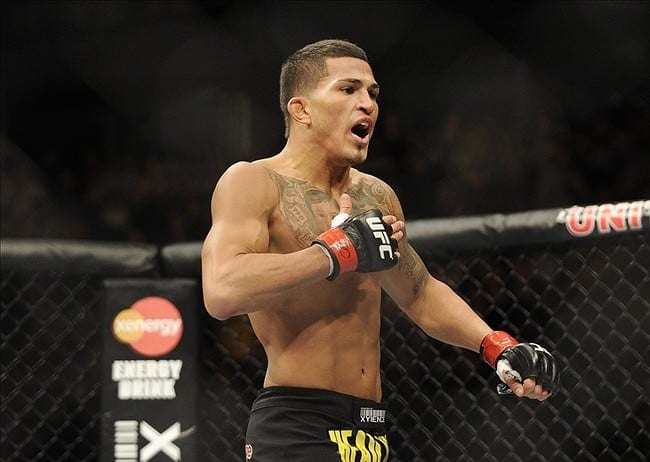 Anthony Pettis
On November 12, 2003, 16-year-old Anthony Pettis and his older brother answered the door late at night to find two policemen who wanted to ask some questions about their father, Eugene.
The Pettis kids were evasive, looking to cover for their dad, who had experienced his fair share of troubles with drugs in the past, but the reality of the situation didn't hit the two brothers until the officers pulled out a photo of their father, dead in the back of an ambulance.
Eugene Pettis had been the victim of a robbery gone wrong at a friend's house that had led to him being murdered via two stab wounds to the chest.
For the next two years, Anthony Pettis' life was turned upside down and he left the Taekwondo classes he'd been taking behind and eventually found work as a firefighter.
However, his passion for martial arts would eventually return and that led to him training MMA at the Roufusport gym that would provide the foundation for his future success as a WEC and UFC lightweight champion.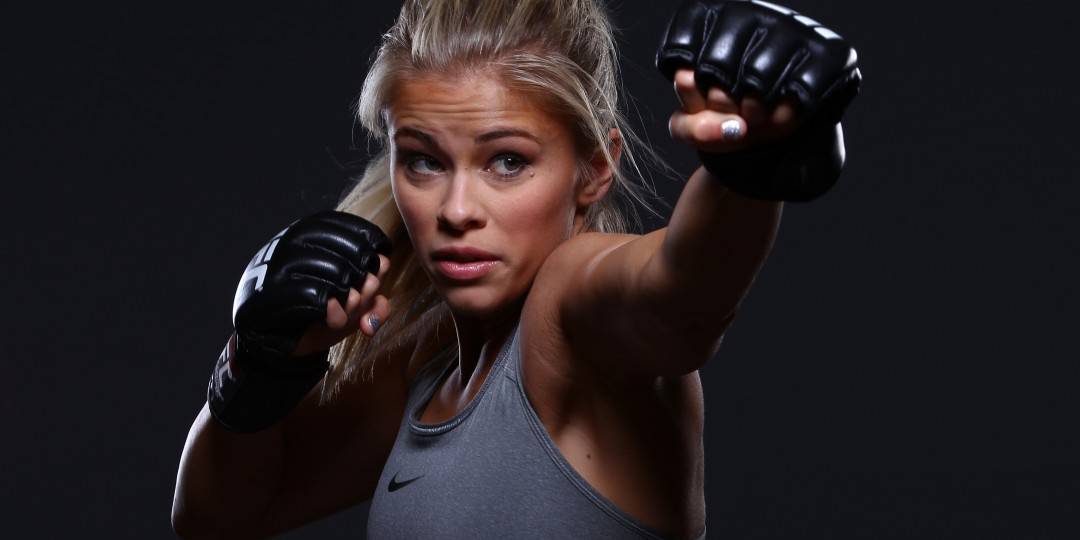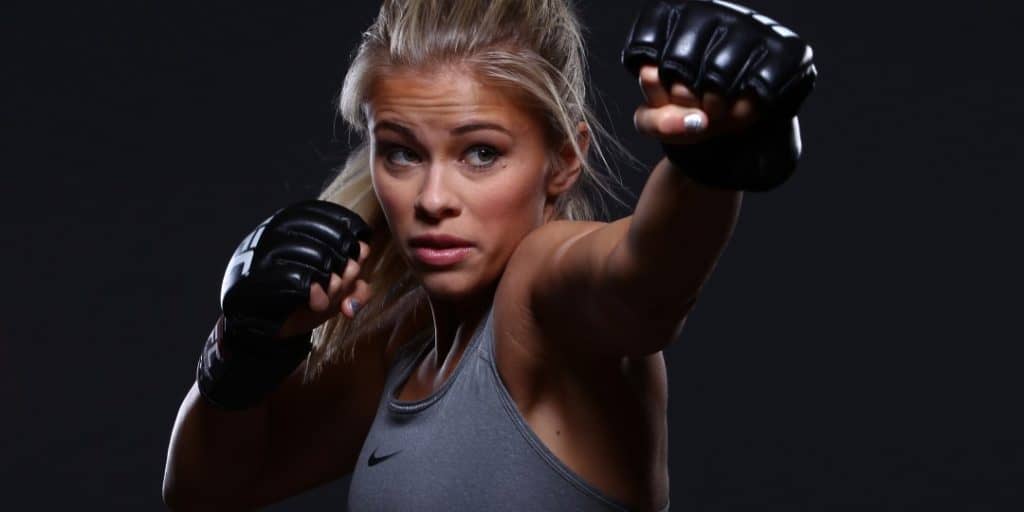 Paige VanZant
On the surface, UFC star Paige VanZant appeared to have had a perfect childhood, with her cover-girl looks, bubbly personality and natural athleticism leading to child acting work, dancing, cheerleading and eventually to competing in MMA.
However, in her new book 'Rise: Surviving The Fight Of My Life,' the illusion was shattered as VanZant bravely revealed for the first time that she had been gang-raped when she was just 14 years old.
The teenager had attended a party during which several of her male classmates got her so drunk that she was left unable to defend herself when they then proceeded to rape her.
"They move me around," VanZant recalls in her book. "They change my position. I fail each time I try to resist, my limbs like wet cement on my body, my brain a heavy fog. I am awake and conscious, but my body feels dead. I know what is happening but can do nothing to stop it. I have no voice or choice but to submit and pray that it ends soon."
Afterward, she was cruelly taunted and bullied by other girls at her high school when false rumors started spreading that she had consented to having sex with the boys in question.
In the end the abuse got so bad that she legally changed her name from Paige Sletton to Paige VanZant and eventually moved from Oregon to Las Vegas to escape her tormentors, where she'd soon enroll in martial arts classes to learn how to defend herself, paving the way for what would become a successful career path.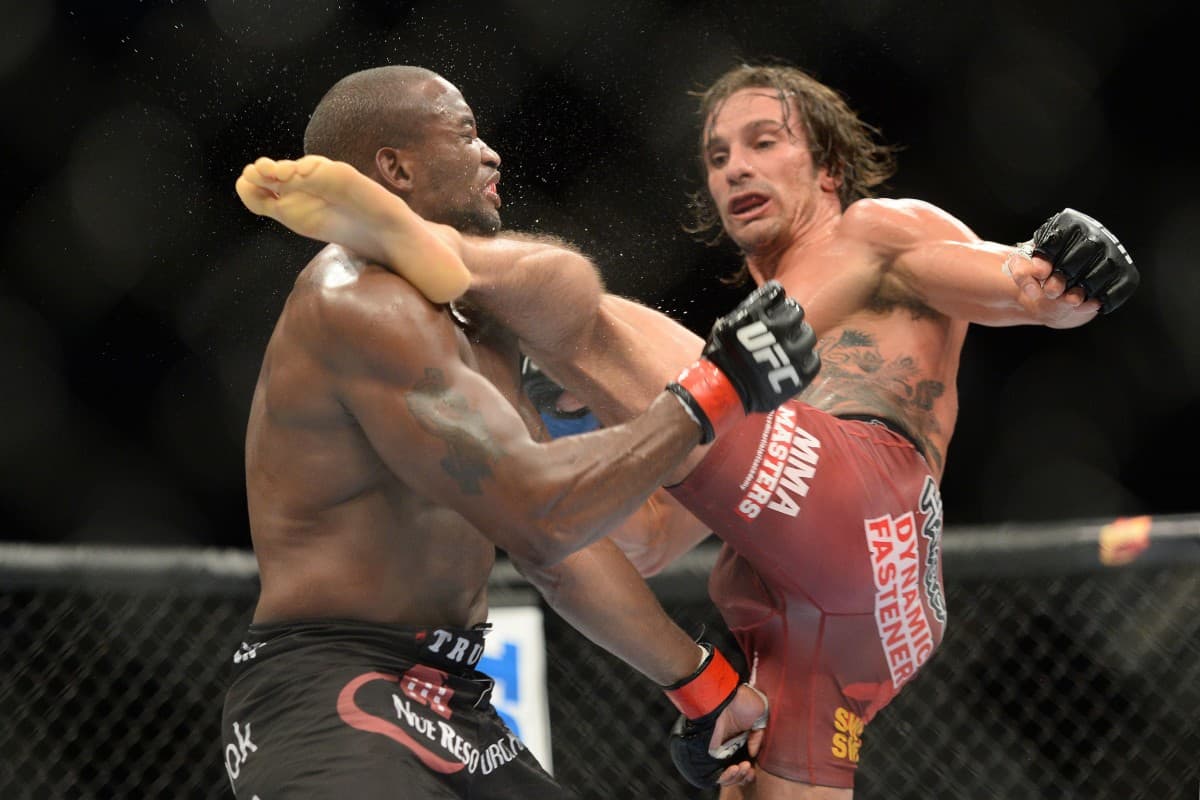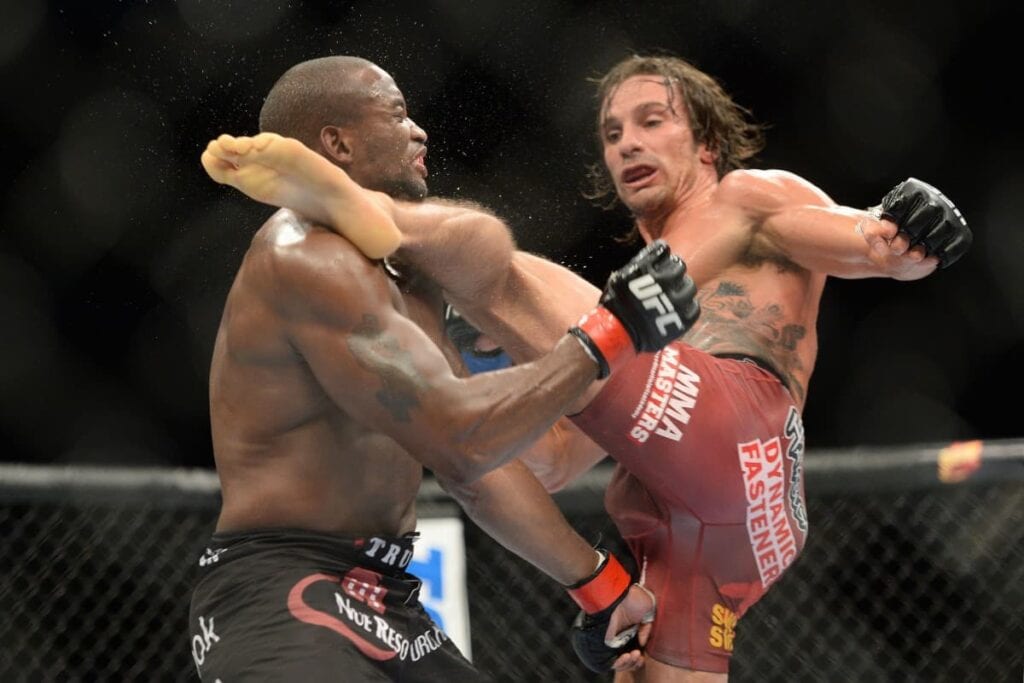 Josh Samman
A self-confessed drug user from an early age, Josh Samman had a troubled upbringing that continued into his adult life, but rekindling a relationship with an ex-girlfriend Hailey Bevis proved to be somewhat of a stabilizing influence.
However, on the night of August 30, 2013, Samman was texting with the 22-year-old as she drove home on the highway during a storm when she suddenly stopped responding.
The last text Samman had received from her had been at 8:36pm, and just five minutes later a police officer discovered Bevis dead in her car, having hydroplaned off the road and smashed into a tree.
Racked with grief and guilty, Samman slumped into a depression and contemplated suicide, but instead, he used his talent for writing to work on a book about his life in his girlfriend's memory.
Samman then began to focus on returning to the Octagon – seeing a victory as another chance to honor her, and so it was that he would go up against Eddie Gordon on December 6th – Bevis' birthday – and emerged with a head-kick KO Victory before bursting into tears.
Sadly, this moment of redemption wasn't ultimately enough to save Samman from his inner demons, and two years later he would be pronounced dead five days after being found unresponsive at his home due to a suspected overdose of cocaine, heroin, and painkillers.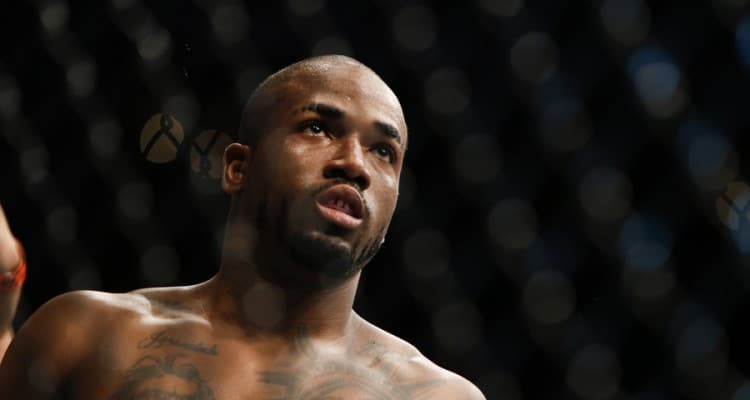 Bobby Green
The summer of 2014 should have been a happy time for Bobby Green with his wife having just given birth to their baby daughter, but on May 31 came the heartbreaking news that his younger brother had just been killed in a drive-by shooting that had also left two of his uncles and a cousin injured from bullet wounds.
According to Green, his brother, had been involved with gangs in the past, but wasn't at the time of the shooting.
Even so, in the month that followed the UFC fighter was shocked to discover that he too was on a gang hitlist.
In the midst of all this Green was also training for an upcoming fight with Abel Trujillo, while trying to keep a low profile by sleeping on his coach's couch due to the death threats.
As if that wasn't enough, Green then agreed to a change in opponent, stepping up to fight the No. 3 contender at the time, Josh Thomson, on less than two weeks notice.
Despite all the weight on his shoulders, he emerged with a split decision victory, then fell to his knees after the announcement as the emotion of the last few months finally hit home.
"The only reason I took the fight is to give my brother that honor, to put him on the front stage and say he was a good kid," Green said afterward.