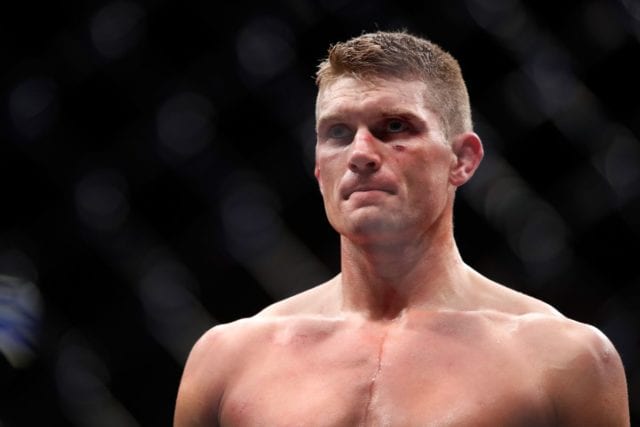 The scorecards haven't been too favorable to Stephen "Wonderboy" Thompson in his last several Octagon outings.
Thompson, a two-time UFC welterweight title challenger, has seen unfavorable results in four out of his last five fights, which have all gone to the scorecards. The first was ruled a draw with Tyron Woodley in a rousing 'Fight of the Night'-winning affair at UFC 205 for the 170-pound title.
In their rematch at UFC 209 several months later, the pair again went the distance in what was widely received as an extremely uneventful affair for the most part, but Woodley earned a majority decision nod. Thompson then picked up a unanimous decision win over Jorge Masvidal last November before dropping another decision, this time a unanimous one, to Darren Till in Liverpool, England on May 27.
Recently speaking to MMA Junkie, "Wonderboy" admitted that he and his father discussed a possible switch-up in style going forward in attempt to correct this:
"That's something I talked about with my pops right after this last fight," Thompson said.

"There's always something you can work on, but just change some stuff up. Work different techniques that I've been wanting to work on a whole lot more, than I don't usually throw when I fight. Just to keep them guessing. My last few losses were controversial. I've got to do more. I can't leave it in the judge's hands anymore."
Thompson is arguably the best pure striker the UFC has to offer. If he adopted more of an aggressive style rather than his traditionally conservative karate roots, some believe he might become one of the promotion's more frequent finishers.
Keeping that in mind, Thompson said that simply isn't his style but agrees that might need to change in his next fight:
"Sometimes people say, 'You've got to go out there and grit your teeth and just throw,'" Thompson said. "That's never been my style, but I think I need to be a little bit more aggressive instead of counterpunching. There are other parts of the game I can go work on to keep my opponent guessing.

"Everyone I fight in the future is going to be like, 'All right, he doesn't do too well with guys that aggressive.' There are going to be different techniques we can work on so we don't leave it in the judge's hands. I know I can say that, but I've just got to go out there and I can't make it close anymore."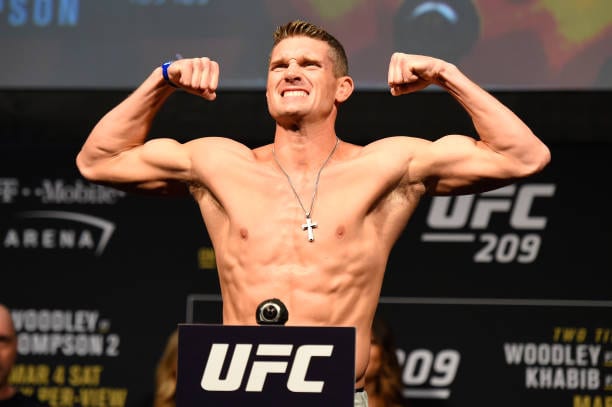 "Wonderboy" then teased working on his wrestling and jiu-jitsu a bit more, and perhaps implementing those skills in the Octagon on a more regular basis as well:
"I'm definitely going to work on some techniques that hopefully will throw my opponents off and really allow me to open up whenever I'm out there fighting," Thompson said. "I'm definitely going to work on my wrestling and jiu-jitsu a little more and you never know.

"The next fight you may see a little bit more of that. I work it religiously, but when I'm out there fighting I just don't use it enough. I've got to go out there and use some of that. I'm a better, well-rounded fighter than people think."