Matt "Meathead" Mitrione stopped all-time legend Fedor "The Last Emperor" Emelianenko in a quick but insane fight that almost ended in a double KO at last night's (Sat., June 24, 2017) Bellator NYC.
It was Emelianenko's long-awaited debut in the Bellator cage after a controversial decision win over Fabio Maldonado, and the stage was set for the glorious return of "The Last Emperor" to a major MMA (mixed martial arts) promotion.
However, the 40-year-old looked stiff and slow in front of Mitrione, who, in the past, would not have been much competition for perhaps the greatest heavyweight of all-time. Despite Mitrione only being two years younger than Emelianenko, it is obvious that the Russian's more than 40 fights are catching up to him.
After his poor performance against Maldonado and tonight's brutal KO, it is hard to imagine a reality where Emelianenko will serve as a challenge for the top heavyweights in the world, something to be expected given his age and the miles on his tires.
Regardless, the MMA legend is under a multi-fight contract with Bellator that was signed last November, so this will not be the last time he steps into the cage. But the more he insists on fighting, the more tainted his record will become with lackluster performances and savage beatings.
He has an incredible record of 36-5-1, a rarity for a heavyweight, and during the 2000s, he terrorized every fighter on the planet by going on a 28-fight win streak in 7 different promotions.
A man who did not lose from 2000 to 2010 has nothing left to prove in the fight business, and the best course of action for Emelianenko is to retire and not risk any more brain injury. He has the respect and love of mostly everyone who knows his name, and he has countless options for work around the world.
Unfortunately, we all know he is not going to retire. When asked whether he would continue fighting, he said:
"Yes, because I am a fighter."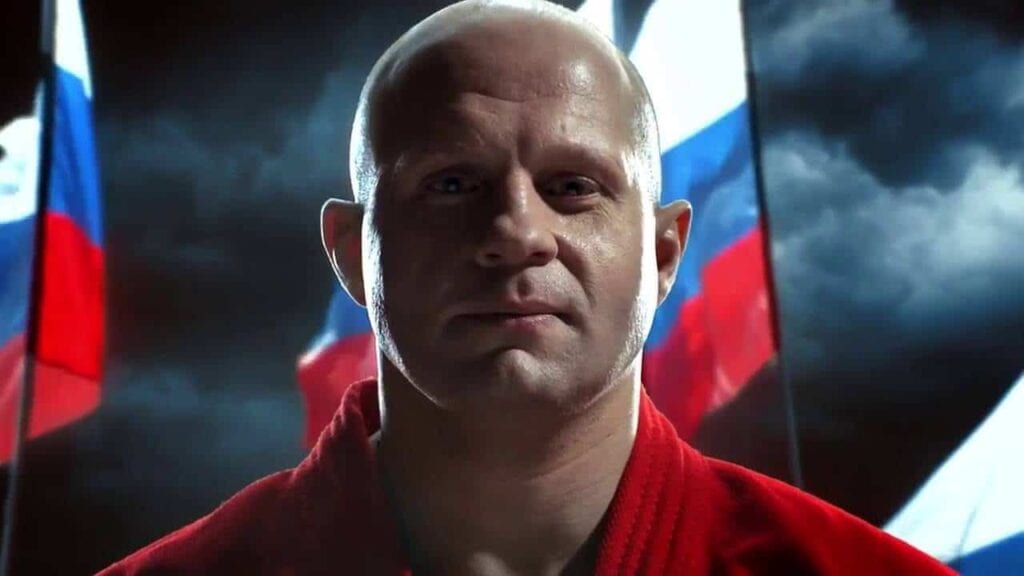 For a fighting legend as dominant as he was, retirement may seem like giving up, or tapping out, if you will. But too much pride can be a dangerous thing for a fighter, and there aren't a lot of reasons to take many more of those heavyweight punches to the head. It would seem the time is right for Fedor to hang up the gloves and focus on himself, not on his less-than-promising future in the sport.
Nevertheless, there might already be a fight on the horizon for "The Last Emperor."
Chael Sonnen is already campaigning for a fight against Emelianenko after he beat Wanderlei Silva in the main event, calling out "The Last Emperor" despite being a light heavyweight.
Emelianenko expressed no interest in the fight, as they are in different weight classes, but Sonnen said that he would be happy to go up in weight to face him. Perhaps Sonnen thinks it will be an easy win for him, but he should not forget that Emelianenko dropped Mitrione with a straight right, and he could be biting off more than he can chew.
If the aging legend insists on fighting then the bouts will be there, and it is obvious that he can still knock people out. But the fight game is unforgiving, and the lights go out for even the brightest star eventually.
Fedor is a legend, one of the greatest of all-time, and this point, whatever he can accomplish in Bellator will always pale in comparison to the glowing, historic resume he put together during his prime.