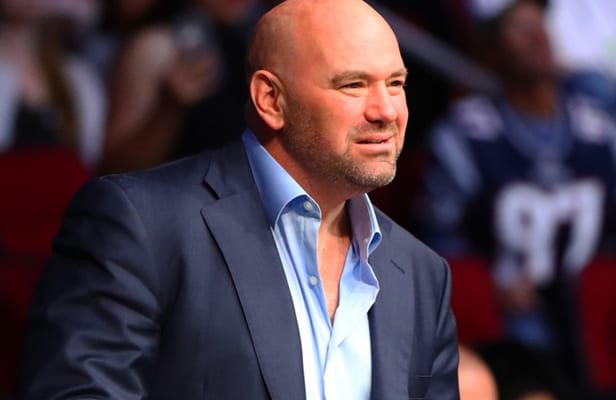 Demetrious "Mighty Mouse" Johnson is no longer a member of the UFC roster.
Johnson was involved in the first major trade in mixed martial arts (MMA) history. The UFC offered up their former flyweight champion to ONE Championship in exchange for Ben Askren. Johnson suffered his first career loss at 125 pounds this past summer. Despite being the most successful champion in UFC history, talks of Henry Cejudo fighting TJ Dillashaw were already stealing headlines.
It was clear Johnson would either have to wait around or never receive his much-deserved rematch. He was subsequently dealt away to ONE Championship. Johnson is widely regarded by many hardcore MMA fans as, arguably, the greatest of all0time. However, he never was much of a pay-per-view (PPV) draw, and the same could be said for the flyweight division as a whole.
TMZ recently caught up with UFC President Dana White and got his thoughts on the matter. The UFC boss said he doesn't think UFC fans ever really gave Johnson the respect he deserved:
"I feel like he never really got the love and respect he deserved from the fans. I don't know if he was always thrilled being here, so hopefully, he's a lot happier where he's headed now."
In turn, the UFC will receive Askren, an undefeated welterweight who has been fantasy booked by MMA fans for years. He'll now have the opportunity to face fellow grappling aces such as Khabib Nurmagomedov and Georges St-Pierre. Fans won't have to worry about Askren's first fight being a tune-up of sorts. White confirmed "Funky" will definitely be fighting a top-five ranked fighter:
"We're still working on it," White said. "He's definitely gonna fight somebody in the Top 5."
If you enjoyed this story, please share it on social media!