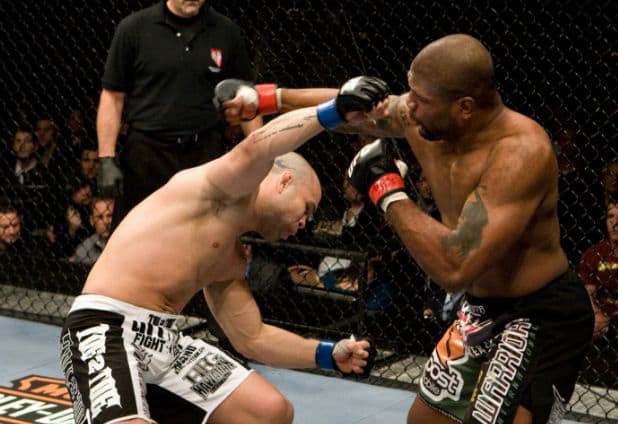 Wanderlei Silva may call it a career following his next bout with Quinton Jackson.
Bellator MMA is going back for more and is hoping that fight fans around the world are interested in seeing Silva fight Jackson for the fourth time.
Jackson was recently active in the Bellator cage as he lost in the eight-man tournament's quarterfinals by falling short to former title contender Chael Sonnen at Bellator 192.
The former UFC light heavyweight champion Jackson has fought as a heavyweight for his past three bouts.
This fight would make sense at heavyweight due to the fact that Jackson has gone on record in previous interviews by stating that he suffers from a thyroid condition that makes the cut to light heavyweight too difficult.
Silva returned to action from an extended layoff this past June but was defeated by Sonnen over three rounds on pay-per-view at Bellator NYC at Madison Square Garden.
Now to the history between these two fighters. Silva and Jackson have faced off three times under two different promoters.
By looking at the history books, Silva won the first two in the now-defunct PRIDE, while Jackson won the third in the UFC.
The promotion has already announced that Silva vs. Jackson would go down on the September 29th card in San Jose, California at the SAP Center. The event numbering is still TBA. Following Tuesday's press conference, Silva teased that he could end up retiring after this fight.

Silva told MMAjunkie at the conference that he'll be on the ballot for a spot on the Brazilian equivalent of Congress, which could impact his MMA career.
"I'm not going to accept money from anybody," he said. "I'm going to use the media to promote my name because I want to be there with my hands clean, to be different."

"Maybe this is going to be my last fight, and after, I'll go to the next step," he said. "I train more weights, more conditioning," he said. "I try to get hit less in my head. I know how to do it. I just need to work on my conditioning."