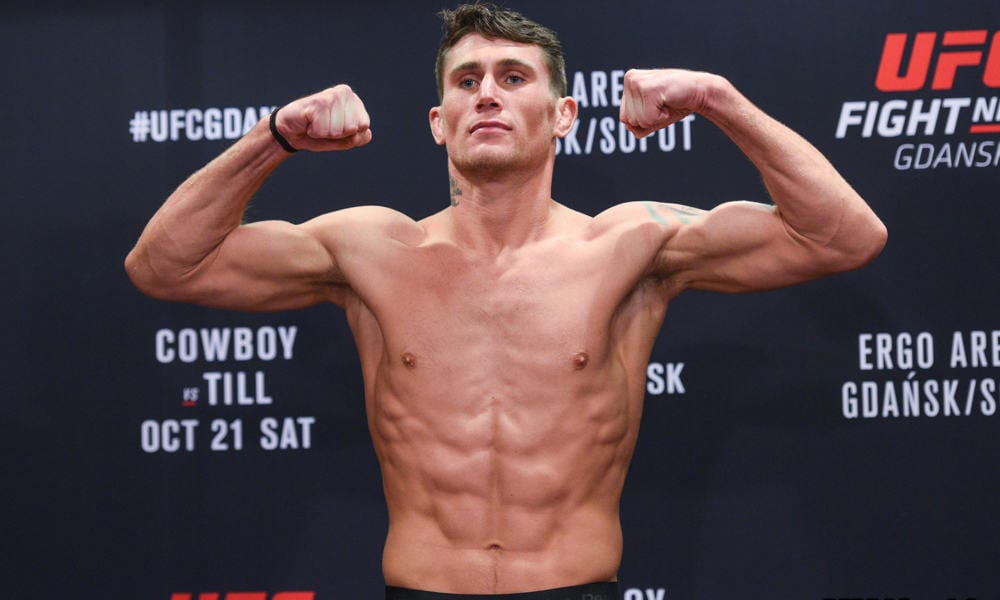 Prior to his UFC Fight Night 130 main event against Stephen Thompson in his hometown of Liverpool, England last Sunday (May 27, 2018), rising welterweight Darren Till missed weight by 3-1/2 pounds.
And while he hasn't gone into much detail as to why he missed the weight, it was reported that Till, who has repeatedly apologized for the mishap, had to tend to a family emergency during his cut which hindered his progress.
In a video just recently released by his sponsor Paddy Power, however, it's become clear that the 25-year-old was dealing with a brutal weight cut regardless. In the video, the Liverpool native can be seen unable to stand in the sauna at one point, while having to stop his cut at another point after telling his coaches that his vision was impaired.
The video also does indeed note that Till received an emergency call during the process.
Check it out below:

Despite the difficult cut, Till went on to win a somewhat controversial unanimous decision in what turned out to be quite a lackluster bout. Following his victory, he has soared up to No. 2 in the 170-pound rankings.