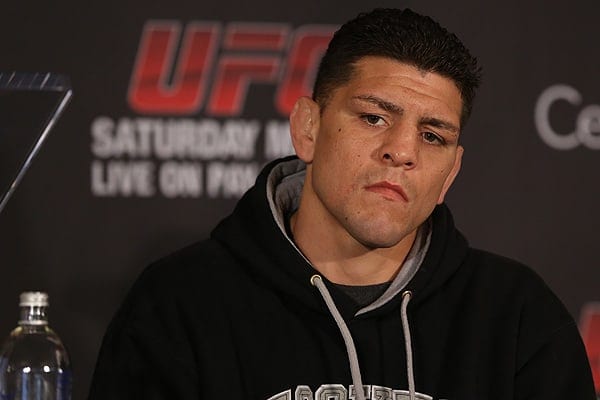 If you've been wondering where fan favorite bad boy Nick Diaz has been, well, we just found out.
The mixed martial arts (MMA) world is still waiting to see when the oldest Diaz brother will return to fighting after his suspension for testing positive for marijuana metabolites in his UFC 183 loss to Anderson Silva was up last August. Diaz wants only the biggest and best opponents, however, and has turned down several top bouts according to Dana White. Indeed, he waxed about how both Michael Bisping and Georges St-Pierre missed out on a bigger payday to fight him first before fighting each other as they are set to now.
As always, Diaz, who's well-known for his extensive experience and knowledge of all things cannabis, doesn't seem to mind waiting for only the biggest purse to return if he ever does. And in between, he's going to enjoy his life. He proved that fact by recently posting a video of himself rolling a 'corn husk' joint (not how you would always see it in the movies, kids) before training for his famous triathlons with BJJ wiz Kron Gracie.
Just another day in the life of Nick Diaz. Check out the 'unique' video via Fancy Combat here:
https://www.youtube.com/watch?v=Adwvw_LMCME