Video: Jackie Chan Has No Clue Who Ronda Rousey Is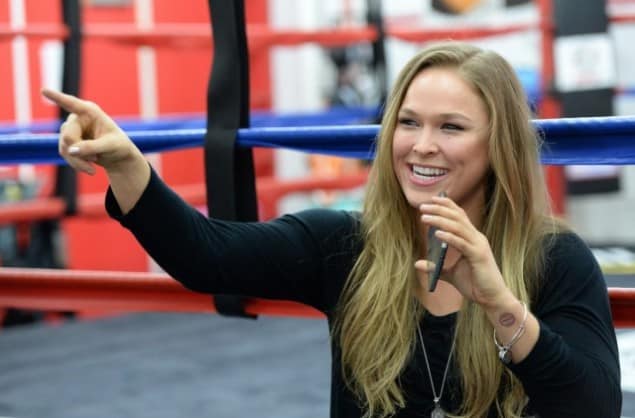 Undefeated UFC women's bantamweight champion Ronda Rousey is set to appear on silver screens in another big-budget Hollywood film tomorrow (Wed., June 3, 2015) with her prominent role in the anticipated 'Entourage' movie.
Rousey's fame has absolutely skyrocketed since she became the first-ever UFC women's champion a little more than three years ago, and her star doesn't appear like it will stop growing exponentially anytime soon.
But that doesn't mean that everyone in the glitz-and-glamour land of Los Angeles knows who she is.
TMZ.com recently caught up with Jackie Chan in Los Angeles, California and was asked if he knew who Ronda Rousey was.
Check out his response below: