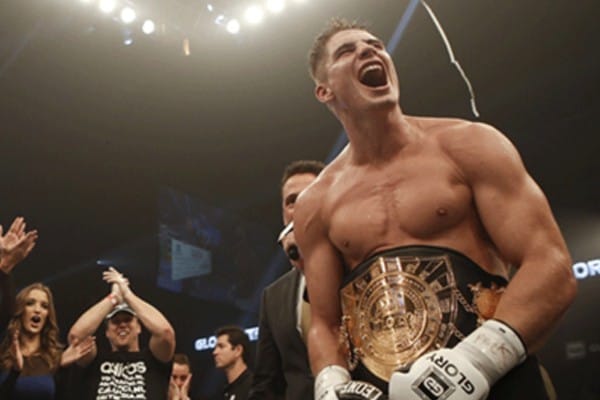 The Glory heavyweight champion three years running, kickboxing beast Rico Verhoeven made his transition in to the world of professional mixed martial arts today (Monday October 19, 2015). Fighting in RXF (Real Xtreme Fighting) 20 Sibiu, Verhoeven faced Russian fighter Viktor Bugotzki in the evening's 95KG+ main event. It was a squash match of epic proportions.
The Dutch 'Prince Of Kickboxing' was simply too much for his opponent tonight in Sibiu, Romania, as he stormed to a first round TKO by way of ground and pound. Props to Bugotzki though, he managed to get a few hard shots in early on, making up for the fact the commentators knew absolutely nothing about the Russian, or how to pronounce his name.
Verhoeven follows in the footsteps of Tyrone Spong, Mark Hunt, and Mirko Cro Cop as a top level kickboxer heading in to the world of MMA. Does he have the goods to make it in the fight game outside Glory? What we saw tonight is that he can win, but not much more.
Check out the fight video below, the main event starts at 3:46:00, but there's also a bunch of other decent fights and finishes before that, if you have four hours spare today.