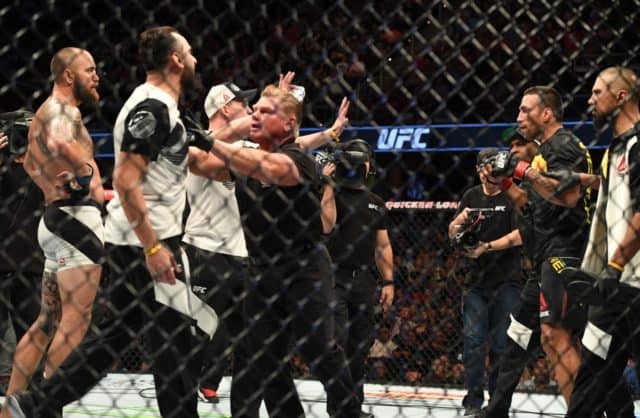 Fabricio Werdum picked up his second win over Travis Browne in the co-main event of tonight's (Sat., September 10, 2016) UFC 203 from the Quicken Loans Arena in Cleveland, Ohio, but the most heated action took place after the fight was over.
As Cleveland fans shockingly booed Werdum's dominant performance in an odd fight where Browne took a 'timeout' with a dislocated finger, 'Vai Cavalo' made some gestures that made Browne's (and Ronda Rousey's) head coach Edmond Tarverdyan very angry.
With public opinion not in his favor all that much, Tarverdyan had some colorful words for Werdum that made the former UFC champ front kick him in the center of the Octagon. Check out the hilarious scene courtesy of Funny MMA right here:
If you enjoyed this story, please share it on social media!