Video: Anderson Silva Spars With Erick Silva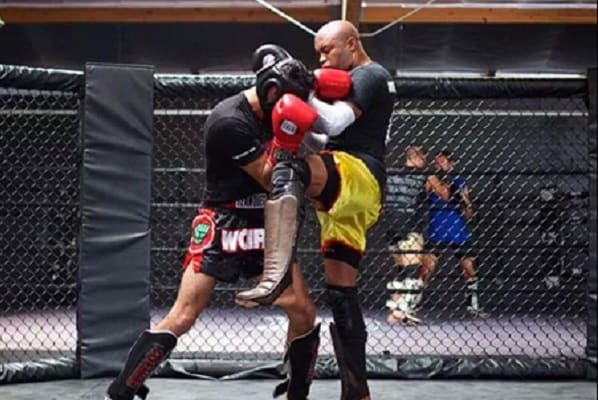 Former UFC middleweight champion Anderson Silva may be out of the octagon for the foreseeable future after a bizarre turn of events in 2015. 'The Spider' returned from a year out of action from a broken leg suffered at UFC 168, finally making his comeback at UFC 183 against Nick Diaz. The fight itself wasn't the best version of Silva we'd seen, or the worst, but he got the job done with a decision.
Then followed failed drug tests results for both Diaz and Silva, and suddenly the former P4P number one became public enemy number one. Now awaiting his judgement from the Nevada State Athletic Commission, 'The Spider' is sidelined from MMA combat….well, not completely, check out this footage of Anderson Silva sparring with countryman Erick Silva ahead of his bout with Rick 'The Horror' Story:
The text in the post is translated as:
I train with my little brother Erick Silva




One of MMA 's most talented athletes of the new generation who have the opportunity to train . Thank you my friend. Always count comigo.Força and honor 
'Indio' will go to battle with Story at the head of The Ultimate Fighter Brazil 4 Finale card, and is looking to make it three straight wins in the welterweight division. He most recently choked out Josh Koscheck at UFC Fight Night 62, doling out a similar fate to Mike Rhodes last December.
He might not be returning to the cage any time soon, but 'The Spider' looks to be in good shape. In fact, he is looking pretty slender for a middleweight. Maybe Anderson is considering a drop in weight for his potential UFC return? Imagine that; Anderson Silva vs Georges St-Pierre in 2016. I know, but we can imagine.