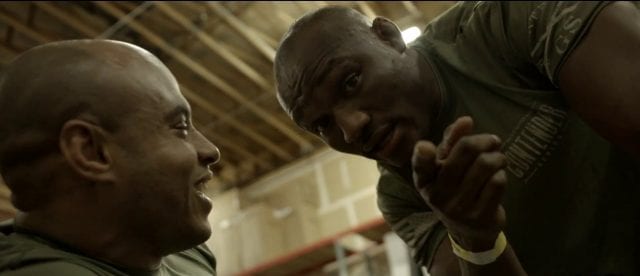 Kamaru Usman's manager, Ali Abdelaziz, has teased of a possible interim title fight between Usman and Ben Askren.
The UFC's welterweight title picture is a mess and it looks like it could be getting messier. The promotion originally wanted to book champion Tyron Woodley vs. No. 1 contender Colby Covington on Jan. 26 at UFC 233. However, with the champion seemingly playing hardball, it looks as if the UFC has moved on.
Adding to the mess that is the welterweight division was Abdelaziz. The outspoken manager tweeted this earlier today:
Askren is already booked for his UFC debut. He will be taking on Robbie Lawler at UFC 233. But that didn't stop the king of one-liners from delivering his latest burn.
Abdelaziz would do his best to keep up with Askren.
Of course "Funky" gets the last word.
Since joining the UFC Askren has been on a verbal warpath. Time will tell if he can back his words up inside the steepist prooving ground in MMA.
If you enjoyed this story, please share it on social media!