UFC Fight Night 63 Weigh-Ins Results: Jorge Masvidal Makes Weight On Second Try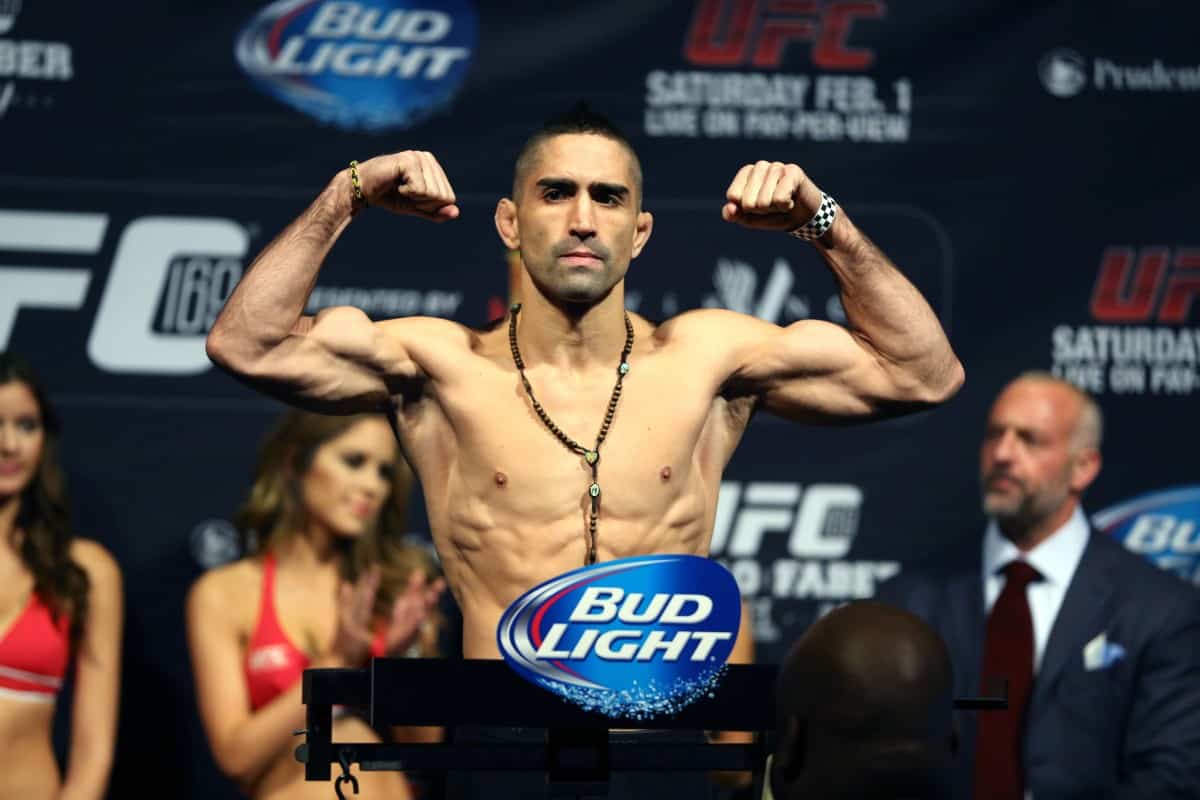 Saturday's (April 4, 2-15) UFC Fight Night 63 from the Patriot Center in Fairfax, Virginia, will be a pivotal one for the all-of-the-sudden skyrocketing UFC featherweight division, as the next title contender to the winner of UFC 189's anticipated Jose Aldo vs. Conor McGregor showdown could emerge when No. 1-ranked Chad Mendes meets No. 4 Ricardo Lamas in the main event.
In the co-main event, streaking lightweight Al Iaquinta will look to add another win to his record against arguably his toughest challenge in longtime veteran Jorge Masvidal, and Julianna Pena will make her awaited return to the Octagon against Milana Dudieva.
The UFC's return to Virginia also features a rarely seen starting time of 11 a.m. ET, which resulted in an earlier time slot for today's weigh-ins, as well. All the card's fighters made weight save for Masvidal, who came in at 156.5 and had two hours to lose the additional half a pound. He did, coming in at 156 pounds on his second attempt.
UFC Fight Night 63 Weigh-In Results:
Main Card (FOX Sports 1, 1 p.m. ET):
Ricardo Lamas (145.5) vs. Chad Mendes (145.5)
Al Iaquinta (155.5) vs. Jorge Masvidal (156.5)*
Michael Chiesa (155.5) vs. Mitch Clarke (155)
Milana Dudieva (135.5) vs. Julianna Pena (136)
Clay Guida (146) vs. Robbie Peralta (145)
Diego Ferreira (155.5) vs. Dustin Poirier (155.5)
Preliminary Card (FOX Sports 1, 11 a.m. ET):
Liz Carmouche (134.5) vs. Lauren Murphy (135)
Gray Maynard (155) vs. Alexander Yakovlev (155.75)
Shamil Abdurahimov (255) vs. Timothy Johnson (263.5)
Justin Jones (185.5) vs. Ron Stallings (185)
*Masvidal had an additional two hours to make weight and did on his second try.
Photo Credit: Joe Camporeale for USA TODAY Sports