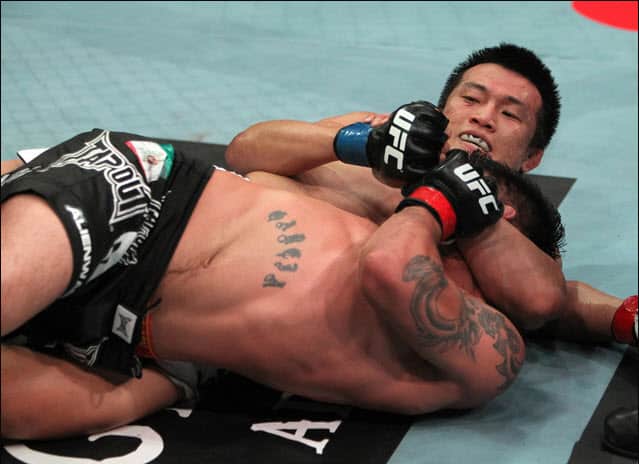 Tomorrow night (Sat., Feb. 4, 2017) the UFC is back with UFC Fight Night 104 from the Toyota Center in Houston, Texas.
The card hasn't been receiving a ton of heat throughout the MMA world, yet the main event presents an interesting featherweight scrap between top 10-ranked Dennis Bermudez and the returning Chan Sung Jung, who has been on hiatus since mid-2013 serving military duty in his native South Korea.
The co-main event features the potential rise of touted women's strawweight Alexa Grasso, who meets veteran Felice Herrig in her toughest octagon test to date.
Find out who we picked to win the two main bouts of UFC Fight Night 104 right here:
Dennis Bermudez vs. Chan Sung Jung:
Mike Drahota:
The return of The Korean Zombie is an exciting one for MMA fans, as he was no doubt one, if not the, most action-producing forces in the featherweight division during his rise to title contention. The layoff is a concerning one, however, and I believe it could play into this bout heavily. Bermudez no doubt possesses the wrestling edge and has showed improved striking as of late, while Jung should hold a slight advantage in the grappling department.
Either way, I expect an all-out brawl, as both Bermudez and TKZ have shown they're more than willing to exchange heavy blows. It's a tough pick because of Jung's layoff, but it leads me to lean Bermudez. 'Menace' by unanimous decision.
Rory Kernaghan:
Korean Zombie's big comeback from military service will no doubt be an exciting affair. Unfortunately for Jung, I just don't think he will be able to shake off the rust in time to get a rhythm against Bermudez. 'The Menace' has been around the top 10 for a while, and I just feel he has the explosiveness to take out Jung early on. 'KZ' could no doubt score a submission if this hits the mat, but Bermudez is absolutely no slouch on the ground. It's a gut pick, but I see a TKO in round one for Bermudez.
Mike Henken:
It's hard to tell what kind of form Jung will show up in after his leave of absence. At one point, he was one of the best 145-pounders in the world, showcasing slick striking skills and an excellent submission game. He may have the striking advantage over Bermudez, but ring rust and time away could also hinder his performance. With that being said, I expect Bermudez to use his movement and improving striking to set up his takedowns. Bermudez by unanimous decision.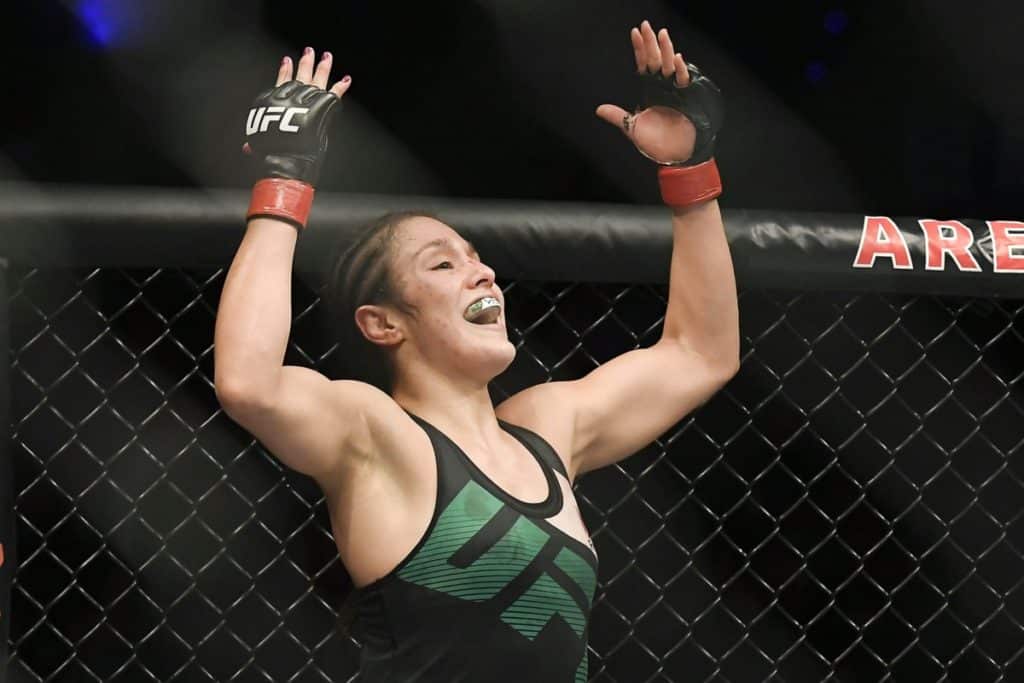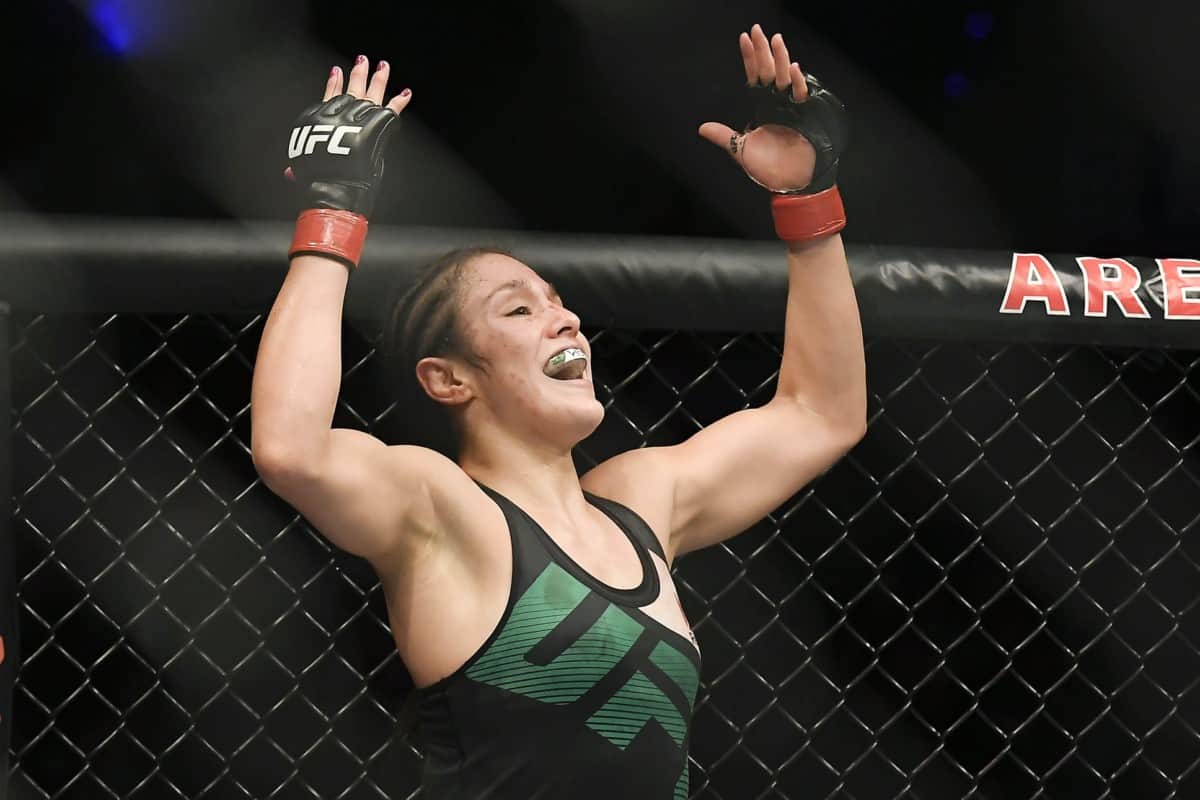 Alexa Grasso vs. Felice Herrig:
Mike Drahota:
Grasso has been rightfully tabbed as a future women's strawweight title contender, and while Herrig looked the best she ever has in her dominant submission win over Kailyn Curran, she'll be facing quite the step up in competition here. Herrig's best chances for the upset are on the ground, but I believe Grasso is simply too good standing to even allow it to get there for any prolonged period of time. Grasso by unanimous decision.
Rory Kernaghan:
Women's strawweight is an exciting place, and I think Herrig has a very bright future there. I also feel Grasso has a great path ahead, and that she'll defeat 'Lil Bulldog' on her way. Herrig has been a little patchy during her UFC career, and Grasso just has the edge in striking power and ability to finish. Truly it could go either way, but I like Grasso for the decision win, but don't quote me on it

Mike Henken:
Herrig is an experienced veteran, but I feel as if Grasso will get the job done here. The young up-and-comer is a solid striker and is riding a wave of momentum, which is why I'm siding with her. Grasso by unanimous decision.