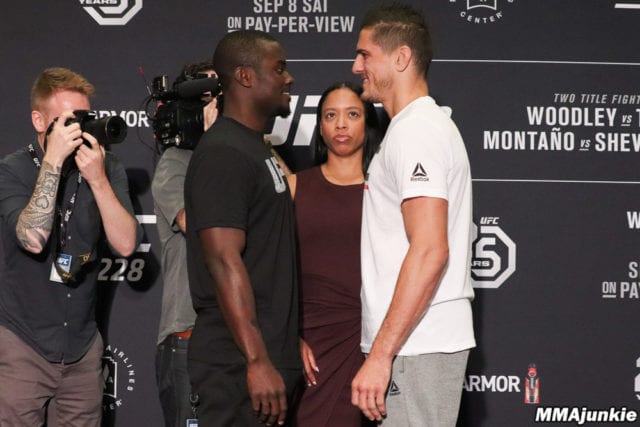 Niko Price and Abdul Razak Alhassan opened up the main card of tonight's (Sat., September 8, 2018) UFC 228 main card from the American Airlines Center in Dallas, Texas.
Round One
Price lands a big right hand to start the fight. Alhassan opens up with a flurry that sends Price reeling to the canvas. The referee jumps in to end the fight.
Abdul Razak Alhassan defeats Nikko Price via KO at 43 seconds of round one
If you enjoyed this story, please share it on social media!