UFC 191 'Anti-Rumble Rally' Now Includes Animal Rights Activists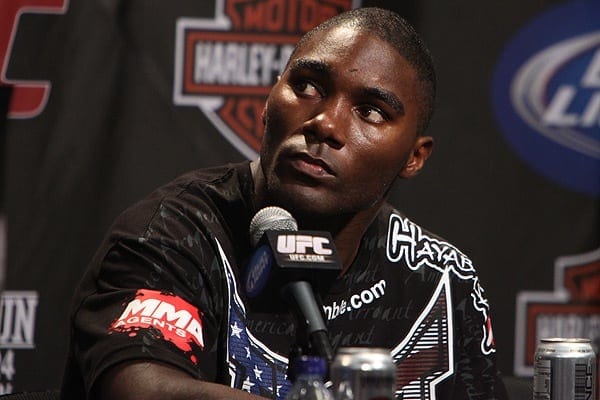 The UFC 191 anti-domestic violence rally has taken another strange turn, as a petition for Dana White to fire the former title challenger has began doing the rounds online. You'll remember that LowKickMMA first reported the news of an anti-domestic violence rally going down on the day of the upcoming UFC 191 event, with the organizers mainly taking aim at current stars 'Rumble' and Travis Browne in their promotion of the protest. The event is now being dubbed the 'Anti-Rumble Rally'.
Well now things have been stepped up again just two days before the PPV (pay-per-view) card in Las Vegas, as animal cruelty activists have joined forces with the protest organizers, MMA Watchdog, to promote the sacking of Johnson over allegations of cruelty towards dogs, as well as the allegations of spouse abuse in the past. I know, it just keeps getting weirder. The 'Rumble' flame was reignited in the media a few weeks back when he was lambasted for a gym dispute with a yoga practising woman. His anger-fuelled tantrum on Facebook did little but provide ammo for negative media.
Check out the petition doing the rounds, which has received over 630 signatures out of a 'needed' 1000: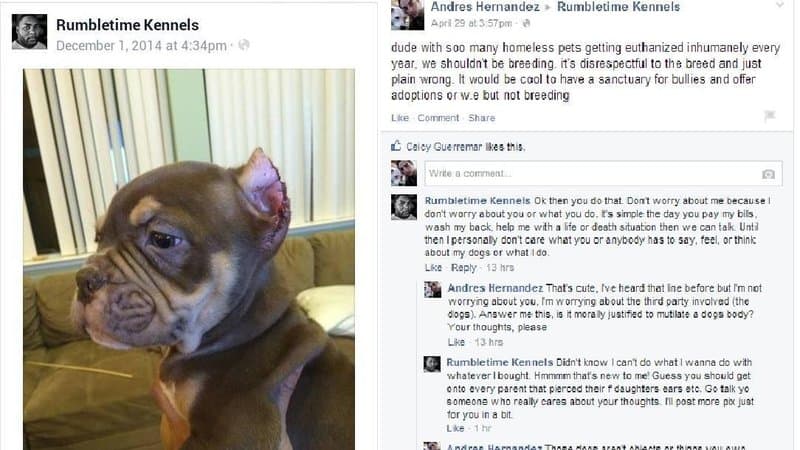 ANIMAL CRUELTY ALERT: https://t.co/modZWiySqn @UFC fighter @Anthony_Rumble -need 400 more sigs! @DanaWhite #UFC191 pic.twitter.com/J6IIiGoBIh

— MMA Watchdog (@MMAWatchdog) September 2, 2015
UPDATE #ufc191rally A press release will come out on Friday with more details about the protest. Animal-rights activists will be joining us. — MMA Watchdog (@MMAWatchdog) September 3, 2015
@EmpowerAllGals @MMAWatchdog @ufc @Anthony_Rumble @JennaReneeFit I've seen this & I know he beats his dogs I've seen him do it

— notursecret (@aussiegirlus) September 2, 2015
Who knows what UFC president Dana White makes of this, and I'd guess that the ramifications of these actions would solely depend on how these protesters impact the UFC 191 show. The 8-hour protest will take place right outside the MGM Grand Garden Arena where the event is set to take place on Saturday September 5th, where Johnson will face Jimi Manuwa in main card action.
So what are we looking at here, is 'Rumble' in the wrong and causing too much friction in the media, or is he within his rights to practice breeding and cropping his dogs ears on his own property?
Is this another case of a witch hunt using social media and news sources as fuel, or does Johnson need to watch what he makes public given his status as a top fighter?