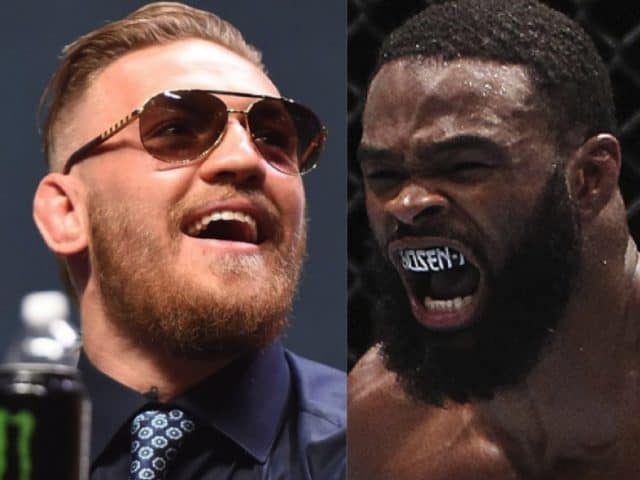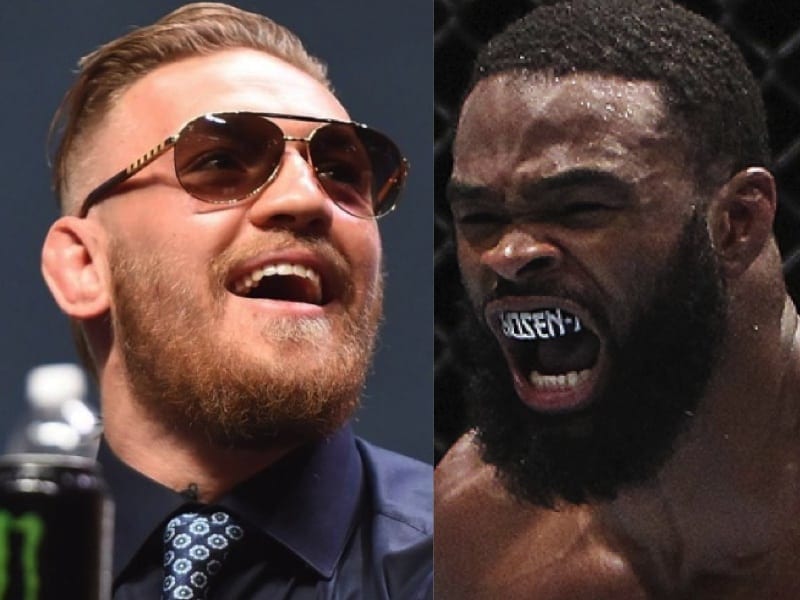 Tyron Woodley issues challenge to Conor McGregor for a fight at welterweight. The reason for his mindset as to why this fight makes sense aside from getting a big payday is due to them both coming off losses in their latest fights, which so happened to be for a title.
Woodley lost to Kamaru Usman in the co-headliner of the UFC 235. The loss snapped his winning streak and ended his reign as UFC welterweight champion. This show went down on Saturday, March 2, 2019, at T-Mobile Arena in Las Vegas, Nevada.
McGregor lost to UFC lightweight champion Khabib Nurmagomedov in the headliner of the UFC 229 pay-per-view event back in October. This isn't the first time that Woodley has called out McGregor and won't be the last, as he's been trying to get a big payday fight since he won the title.
The former UFC welterweight champion told TMZ Sports that he believes McGregor currently isn't in any position to call shots. Thus, he thinks the UFC should have McGregor fight him.
"I'd tell him, 'Sit your ass down and fight Tyron Woodley at 170,'" Woodley said. "We both just lost in a world title fight. You ain't in no position to call no shots. You lost, you started a huge religious, culture war, you just got into some smoke by smashing a fan's phone, you're constantly in trouble, you constantly get passes. You get through Tyron, and we'll talk."
"Who makes sense for me to fight right now?" Woodley asked. "I might as well fight Conor. Where you at Conor? Quit being a b*tch. Let's fight. I want to fight Conor," Woodley concluded. "I'll fight him in Ireland. I'll fight him in a f*cking back alley of White Castle. Wherever y'all want to do it at."
If you enjoyed this story, please share it on social media!