Twitter Beef of the Day: Ronda Rousey Just Signed Her Death Warrant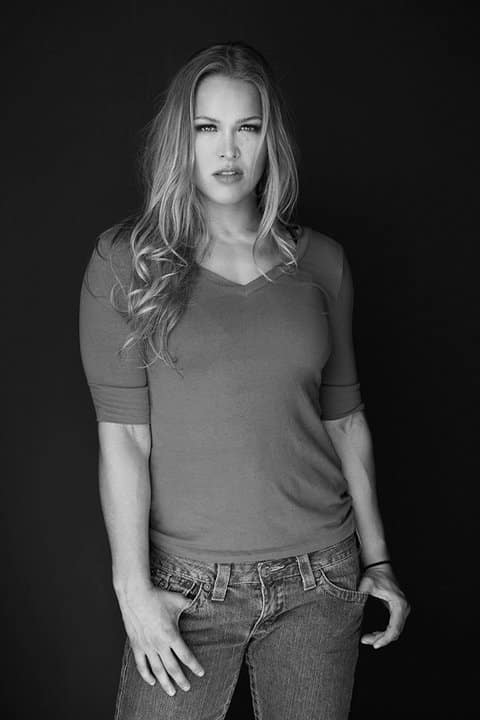 (Oh, Ronda, you really might want to consider keeping that beautiful mouth shut for a while.)
Ronda Rousey is a dead woman walking, ladies and gentlemen. In the midst of preparing for her title shot against newly crowned Strikeforce women's bantamweight champion Meisha Tate, you'd think the Olympic Judoka's focus would remain solely on the tassk at hand. But apparently Ms. Rousey is taking a book out of Chael Sonnen's chapter, as she is stirring up some serious shit with former Strikeforce women's featherweight champion Cristiane Santos.
It all began when "Cyborg" tested positive for steroids in the wake of her 16 second victory over Hiroko Yamanaka, which gave Ronda all the ammunition she needed to lob a hell storm of insults at the former champ. But Cyborg, who was somehow able to find a working computer WITH internet access in Brazil, recently tweeted the following photo as a warning to Rousey:

For those of you who don't speak Goldbergian Japanese, Cyborg's tweet reads: Next victim…Ronda!! No mercy!!
Now, where that tweet would have been enough to make most of us kiss our loved ones goodbye and flee the country in fear, it only fueled the fire for Rousey, who responded:
Dear God Ronda, have you ever heard the phrase "don't poke the bear?" Well, you literally just poked a genetically engineered super-bear that will now spend every moment of its hibernation dreaming of ways in which it can tear you limb from limb. A bear who's precision is so…precise. A bear who, if not the Michael Jordan of female MMA, is at least the Larry Bird.
And that hibernation may just be cut short, as Cyborg is set to appeal her one year suspension on April 6th, claiming that her dietary supplements may have been tainted and were therefore responsible for her failed drug test.
The Ronda Rousey death pool is officially open for bidding.
-Danga