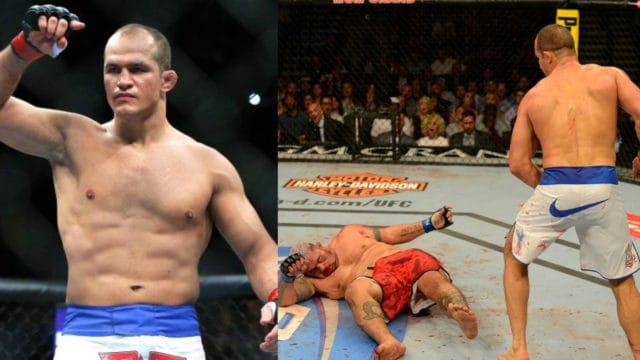 Former UFC heavyweight champion Junior Dos Santos returned to action in Zagreb, Croatia at UFC Fight Night 86 yesterday (April 10, 2016), and there was a lot on the line. After suffering his first TKO loss from a standing exchange against Alistair Overeem in December 2015, 'Cigano' needed to pull out a big performance against Ben Rothwell. With the brutal decision and TKO losses to Cain Velasquez still fresh in memory, some fans were beginning to worry that JDS could be getting a little punch drunk if he continued to take such savage beatings.
Thankfully for the Brazilian boxer last night, he was the one doing most of the punching, and looked damn good doing it, too. He dominated Rothwell over the entire five-round main event spectacle, and was looking like the vintage Dos Santos we were used to seeing in the UFC Octagon. Before we take a look at the Top Five Junior Dos Santos UFC Moments, hear what the likeable knockout artist told MMAFighting.com's Luke Thomas about his future hopes in the heavyweight division: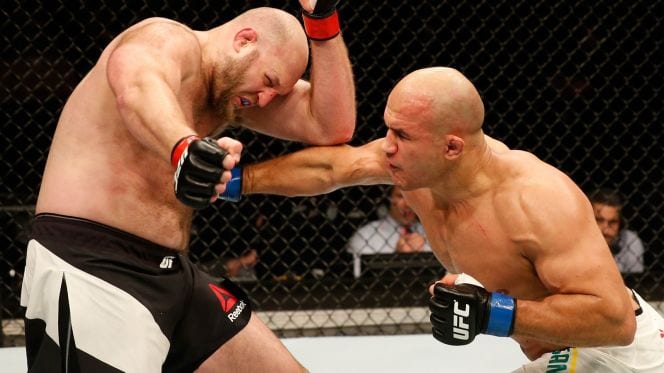 "It's always good to go to the body especially when you're fighting a huge guy like him. Like I was saying, you can't collide with those guys. I used my footwork and throw some hard jabs and punches. It worked well. Thank God, I won."
"I think I'm doing good now. It's hard," he said. "I know I have to improve in my skills. Not just my boxing skills, my wrestling, my jiu-jitsu, but I can't go away from boxing. I have to know jiu-jitsu and wrestling, but I'm a boxing guy. I have to keep it there because I'm more confident. I'm feeling good. I think at this time now we are putting everything in the right place. That's why I'm saying I'm going to be champion again. It's not going to take too long."
Great words from a humble former champ, and without further ado…
Top Five Junior Dos Santos UFC Moments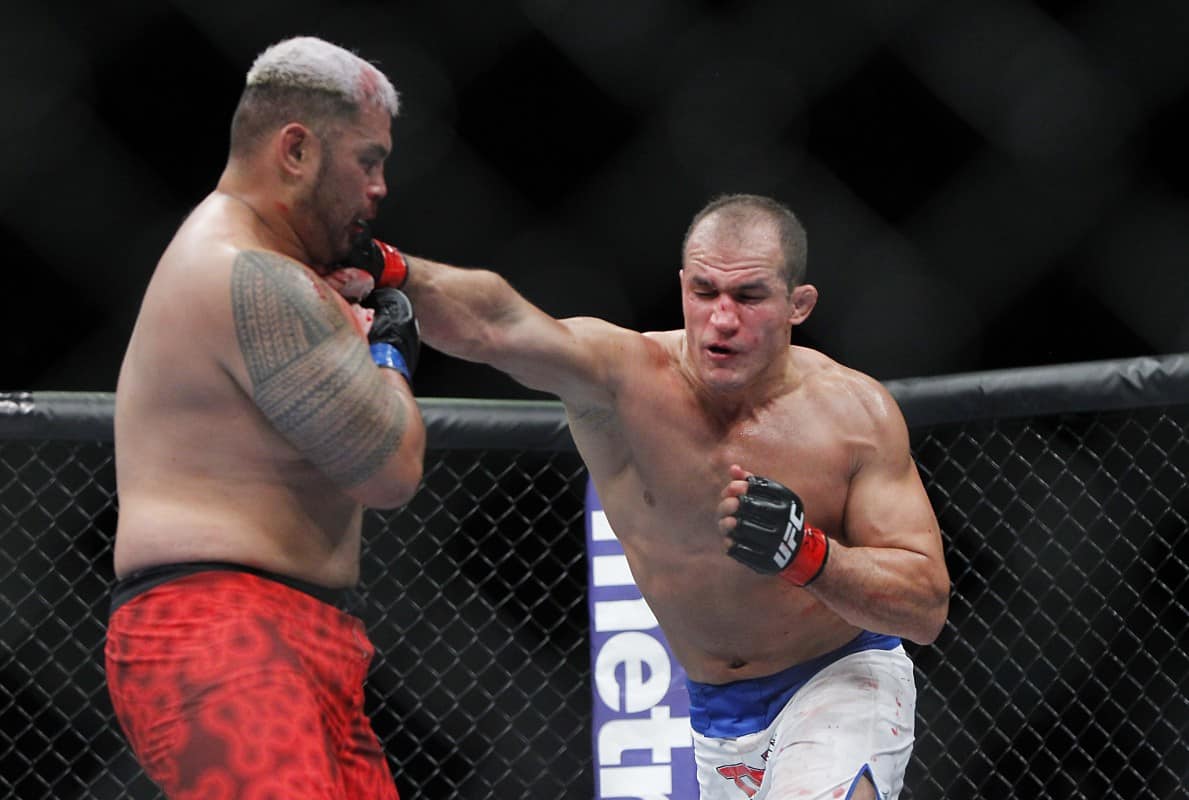 5. Dos Santos KO's Mark Hunt
At UFC 160, before facing Cain Velasquez for the third time, Junior Dos Santos took on fellow heavyweight knockout artist Mark Hunt. The two shared an intense three-round war, before the final moments of the last round led to a classic knockout finish. Both men were exhausted from giving it their all, but somehow Dos Santos managed to KO the iron chinned 'Super Samoan' with a spinning head kick of all things.
The video of this brilliant finish:

next
If you enjoyed this story, please share it on social media!