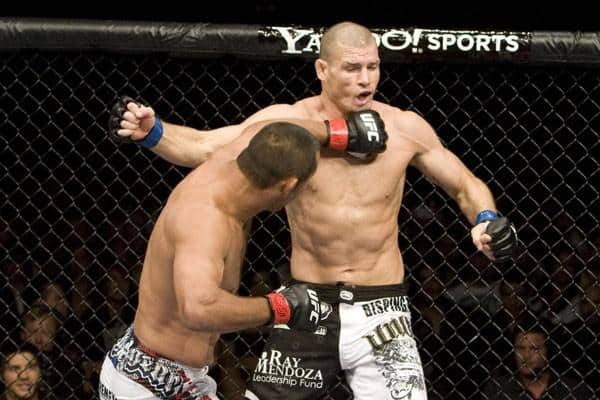 This Saturday night (June 6, 2015) mixed martial arts (MMA) legend Dan Henderson could be fighting for his UFC job when he steps into the Octagon to battle Tim Boetsch in the main event of UFC Fight Night 68 from The Smoothie King Center in New Orleans, Louisiana.
With five losses in his last six bouts, the 44-year-old 'Hendo' is clearly seeing the effects of time on his body, and it's no surprise. Henderson has fought on long after most once-revered fighters have hung up their gloves, and whether or not you agree with the path he's taken, there's not much doubt that 'Hendo' has the heart of a true warrior.
There was once a time when Henderson was amongst the most feared fighters in the sport, possessing a thunderous right hand and Olympic-level wrestling that he rarely, if ever, had to use inside the cage or ring due to his jaw-dropping knockout power. His long list of illustrious, exciting bouts contains some classics. Here are the five best. Here is the list:
If you enjoyed this story, please share it on social media!